Maruti Ignis Crash Test Showcased, Meets Upcoming Safety Norms
Maruti Ignis is the only car in its segment to meet the advanced crash norms.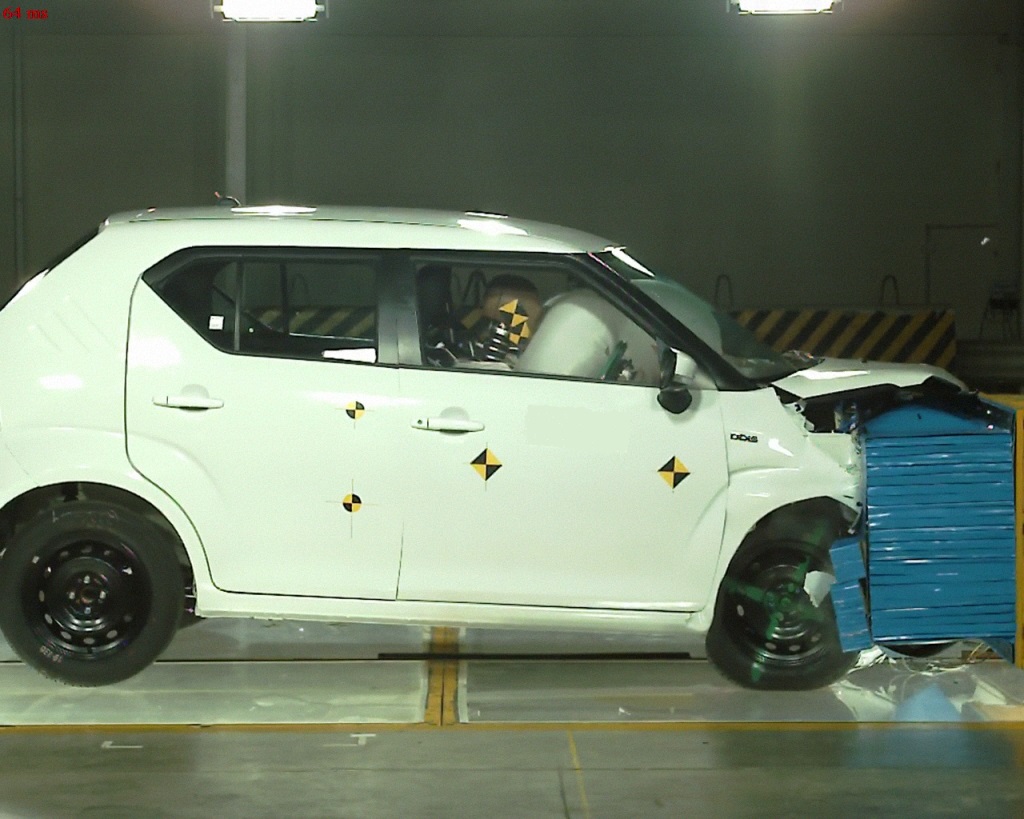 Come October 2017, the offset and side impact crashes are going to be mandatory for all the car models. The country's largest and the most popular car manufacturer, Maruti Suzuki is all geared up for this. It put the recently launched compact car Ignis for these crash tests at its research and testing facility in Rohtak, Haryana.
A variant of the Maruti Ignis with dual airbags, was put on the line which underwent the offset frontal impact crash test at this Rohtak facility at a speed of 56 km/hr. The car did take this heavy beating, but also came out strong. The front bonnet was heavily damaged, however on the A and B pillars there was no major impact. The doors at the side too remained undamaged and also the airbags were deployed rightly. Thus, Maruti claims that the Ignis becomes the first car in its segment to meet the advanced crash norm.
Another model from the Maruti's stables, the Vitara Brezza was the first car to be certified for the offset and side impact crashes, according to Maruti. In addition to the Vitara Brezza, other models like the S-Cross, Baleno, Ertiga and Ciaz also have been tested and certified for advanced safety regulations on offset and side impact crashes.
Maruti says, each of the above mentioned vehicles have undergone 35-40 tests during design and development over 3-4 years. All thanks to this facility and the engineers there, Maruti has been able to meet these advanced safety regulations in these five models. The carmaker already claims 75-80% of its cars would be complying with these norms. Looks like, Maruti has taken the word safety very seriously.
Maruti Ignis Crash Test
– The Maruti Ignis is the first car in its segment to meet the advanced crash norms
– Offset and side impact crashes are going to be mandatory for all the car models from October 2017
– Maruti already claims 75-80 percent of its cars to be compliant to these norms