Maruti Planning India's Cheapest SUV, Based On Car Platform
The mini crossover will be based on an hatchback platform providing customers with the comfort of a hatchback and the features of an SUV in one package, much like the Toyota Etios Cross and Fiat Avventura.
Maruti Suzuki is contemplating the possibility of developing a new mini crossover for the Indian market that will be based on a hatchback platform. The company has even initiated a market study in order to understand the need of customers and feasibility of the project. With hatch based crossovers becoming the latest fad, Maruti plans to develop a mini version that will possess the underpinnings of a hatchback along with the qualities of an SUV providing improved higher ground clearance, increased comfort and practicality in comparison to a hatchback.
While plans have been drawn up, nothing has been finalised as yet. Maruti aims to position the mini crossover as the most affordable in its class and meeting its own price expectations is a challenge even for the Indian auto giant. To be based on the lines of the Toyota Etios Cross, Volkswagen Cross Polo and Fiat Avventura, it is unclear as to which hatchback platform will underpin the mini crossover and the kind of pricing to be expected. With the plan still in its preliminary stages, a lot depends on the results of the study while the crossover itself if materialised will come out by 2018-19.
Maruti Suzuki plans to launch 14 new models by 2018 and the project is a part of the same. The company has also charted out a new road map called Maruti 2.0 for its growth over the next 30 years. The automaker is working in conjunction with partner Suzuki to launch a whole new set of products including SUVs and small cars. Maruti also set-up its new R&D centre recently in the country with more products to be developed within the country. As part of its upcoming range, the company has the XA Alpha concept based compact SUV scheduled for launch during the 2015-16 financial year, while the first half of 2015 will see the S-Cross crossover being launched in the country.
Crossovers tend to provide the ideal mix of purpose and practicality on a vehicle. The Auto Expo this year had the Etios Cross and the Datsun Redi-GO that used the same premise as their underpinnings. Experts also suggest that there is a market for such products which is set to grow further. Maruti's current SUV offering is the age old Gypsy that has been around since eternity. A tried and tested model, the Gypsy's lack of a diesel engine and practicality anything new has been keeping it away from mainstream sales. It will indeed be interesting to see how the new mini crossover shapes up, if the head honchos give the product a thumbs up.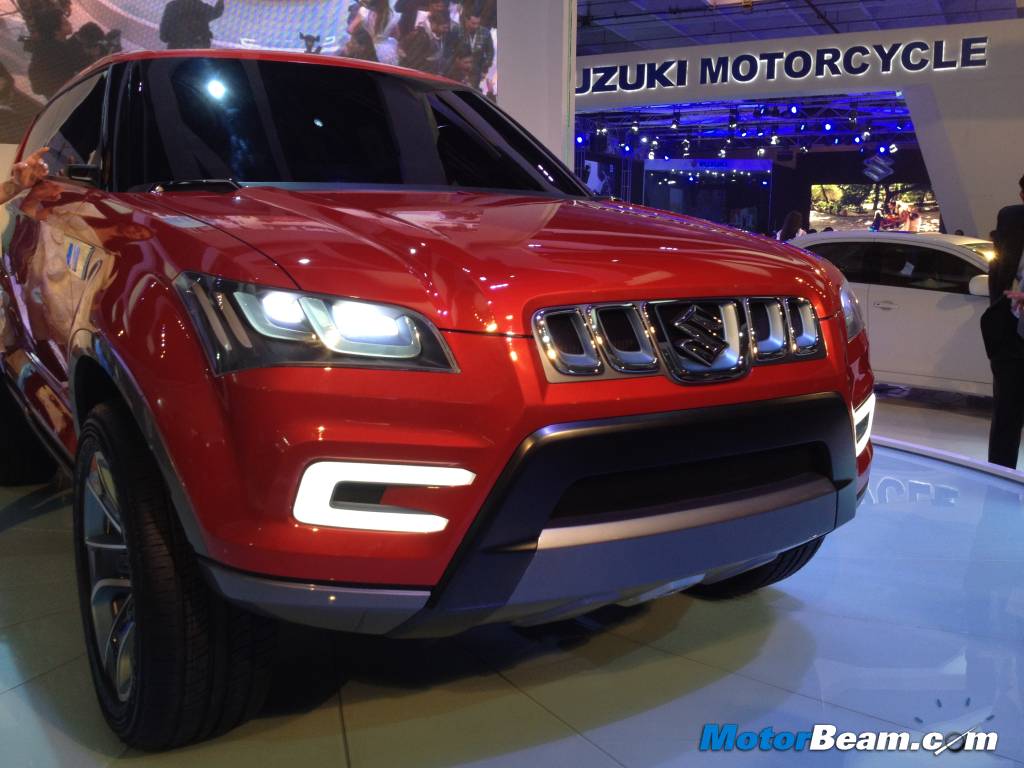 Source – Livemint