Maruti Suzuki Launches Alto K10 Knightracer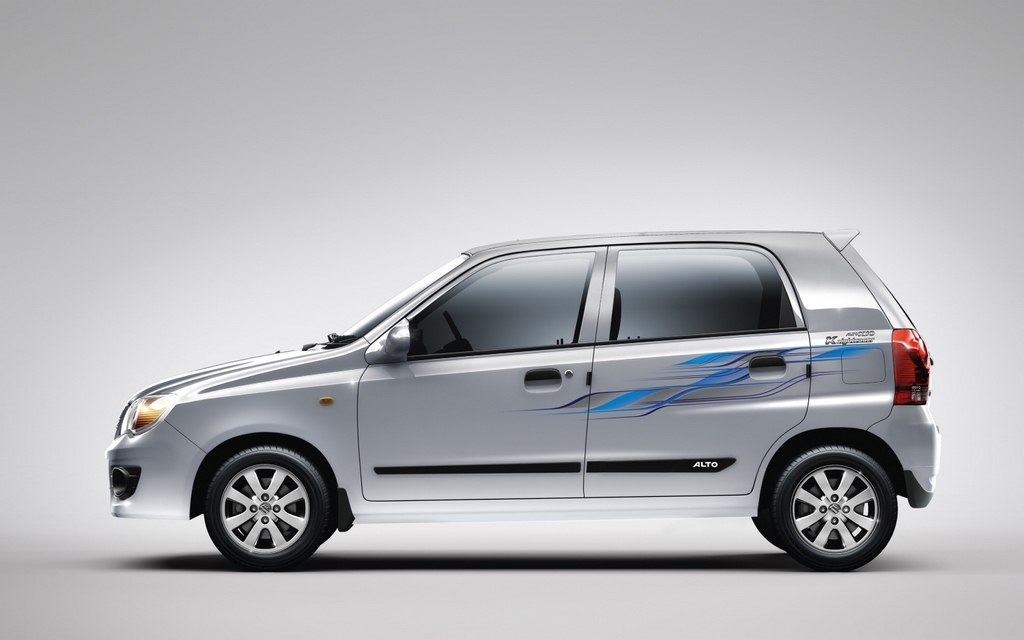 Maruti Suzuki has a launched a special limited-edition of the Alto K10, called the 'Knightracer'. The company is bringing out limited edition variants to boost sales of its slow moving cars. This edition gives number of additional features to the Alto K10 LXi variant on both the exterior as well as interior. This Knightracer special edition will cost customers a mere Rs. 13,490/- for eleven additional features to their car which is quite value for money considering what they will get in return.
On the exterior, the Maruti Suzuki Alto K10 gets a sporty rear spoiler, special Knightracer graphics on the side as well as body side moulding (made of plastic). To add to the sporty theme, the car gets sporty full wheel covers too. Another addition, which was surprising skipped on the basic car, is left side Outside Rear View Mirrors (ORVM) which will add to the convenience while driving.
On the interior front, the Alto K10 gets Knightracer fabric seats, steering wheel cover and rear parcel tray as well. A well equipped music system is also added, a JVC MP3 player with USB port. All these changes make the otherwise dull interiors quite a nice place to be in.
So considering the nominal cost of the Knightracer edition, the customer gets quite a lot for their money in terms of style as well as convenience. This small, fast and sporty little car does get a more sporty feel due to these additions. Maruti Suzuki claims that the young performance and value conscious buyer will definitely enjoy this special edition. The company has been on a limited edition spree of late. We suspect the Estilo will get a limited edition variant soon.