Maruti Suzuki Receives Terrific Response For Celerio AMT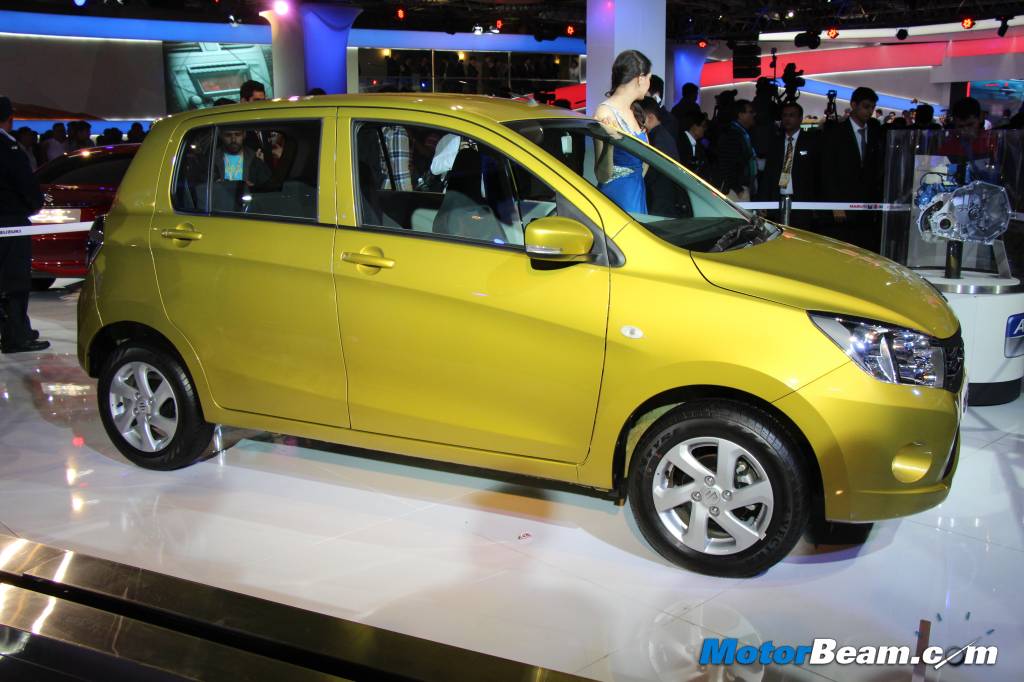 Maruti Suzuki must need a special mention with regards to hatchbacks because a new hatch from Maruti will definitely keep the sales registers ticking though there are exceptions like A-Star and Zen Estilo. Maruti Suzuki launched its new hatchback Celerio at the 2014 Auto Expo. The Celerio has replaced the slow selling A-Star and Estilo in the company's portfolio. This new hatchback will be sold globally and is based on the Suzuki A-Wind Concept which was showcased last year.
The Maruti Celerio is powered by an updated version of the same 1.0-litre K-Series petrol engine which does duty on the Wagon R, Alto K10 and the vehicles it replaces. The changes are made to the engine in order to reduce exhaust emissions and to improve fuel efficiency. The Celerio is India's first car to be offered with an option of an automatic manual transmission (AMT). Maruti claims a class leading ARAI certified fuel efficiency figure of 23.1 km/l for both the manual and AMT variants.
Within two weeks of launch, Maruti Suzuki has garnered over 16,000 bookings for the Celerio of which the AMT variant has a share of 8400 units which is more than 50 percent. The Indian auto manufacturer did not expect such a stupendous success for the AMT variant considering the fact that the Celerio is the first car to be launched with AMT in India. With the terrific response for the Celerio, we expect that AMTs will sure replace the conventional automatics due to its advantages.
There are many vehicles which will be launched with AMT in the next financial year on Indian soil like the Tata Zest, Mahindra Quanto, etc. AMTs are similar to manual transmission with the absence of the clutch pedal. The clutch is operated by an automatic clutch mechanism based on various pre-loaded parameters. The transmission setup is equipped with sensors which keeps track of the angle of the accelerator pedal and engine RPM.
Depending on these parameters, the gearbox up-shifts or down-shifts just like an automatic gearbox. The shifts aren't as slick as conventional automatics and there is also an option of manually operating the gears with this setup. AMTs provide comfort of an automatic transmission and the fuel efficiency is similar to the manual. AMTs are cheaper than regular automatic gearboxes. Maruti has priced the Celerio starting at Rs 3.76 lakh for the manual transmission and Rs 4.14 lakh for the AMT.