Maruti Suzuki To Discontinue Flop A-Star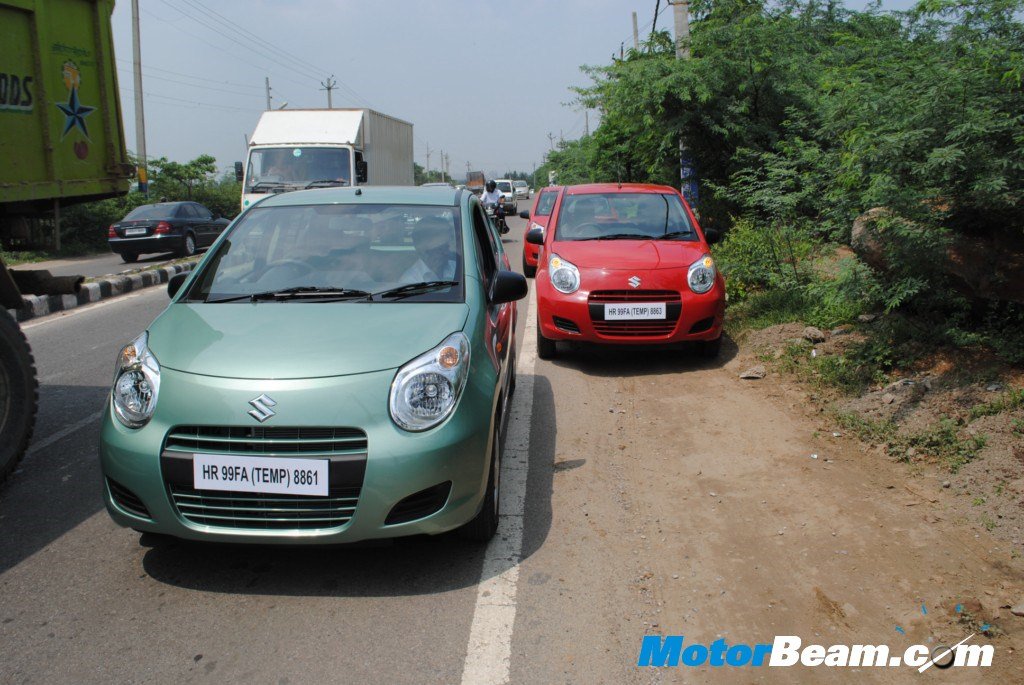 Just yesterday we bought you news about Nissan axing the Pixo in the UK. The Pixo is nothing but a re-badged A-Star, which Maruti Suzuki exports to Nissan UK. The contract between Nissan and Maruti Suzuki has come to an end and the former doesn't want to renew it for obvious reasons. The A-Star has been a big flop for Maruti Suzuki with the car not selling more than four digit numbers in spite of the company selling few of its models in 5 digits (10,000 units plus). Last month only 399 units of the A-Star were sold in the domestic market.
So what went wrong with the A-Star? The A-Star is nothing but the latest generation Alto which Maruti tried to leverage as a new model. Thus the positioning was all wrong and the vehicle appeared to be overpriced. Lack of space and average quality further added to the woes of the A-Star. While last month Maruti Suzuki produced 7171 units of the A-Star, we expect production to be much lesser this month as exports of the vehicle declines with Nissan no longer selling the Pixo in the UK (6500 A-Stars were exported in September).
With the A-Star and Estilo out of Maruti Suzuki's portfolio for good, the company has to bring in a replacement as it continues to feel the heat from its primary rival in the hatchback segment, Hyundai. The Korean automaker recently launched the Grand i10 which is so competitive that it makes most of Maruti's hatchbacks look a generation old. Maruti Suzuki will launch the YL7 hatchback which will replace the Estilo and A-Star in the Indian market while the same vehicle will fill in the shoes of the global Alto and Splash (Ritz) in Europe.
This is not the first time Maruti Suzuki has discontinued a car. India's largest automaker goes the silent route in axing its products, to save itself from the embarrassment as expectations from the Japanese firm are very high. Versa (re-badged to Eeco), Kizashi, Grand Vitara and Estilo are the Maruti cars which were silently pulled off the market. Other cars discontinued by the company include the Esteem and Baleno but both got spiritual successors in the form of the Swift DZire and SX4 respectively.