Maserati To Expand Product Line-Up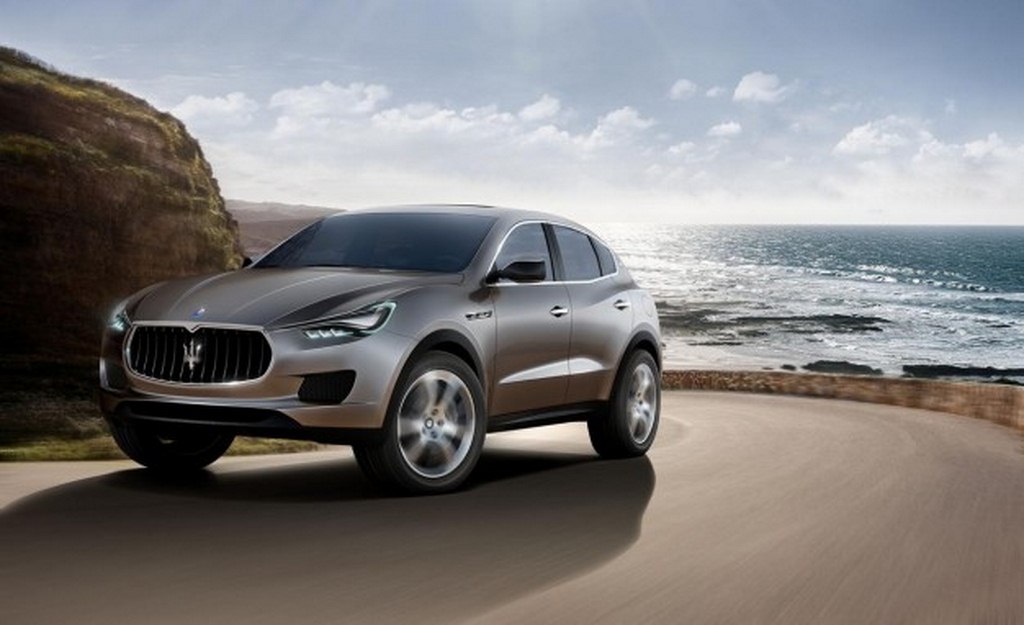 Maserati is expanding its product line up and has quite a few models lined up. Straying from their tradition, they will also launch a crossover based on the concept they showcased last year, Kubang. For quite a few decades, the iconic Italian luxury car manufacturer has only produced a sporty two door GT car called the GranTurismo and a four door sports sedan called the Quattroporte. Now owing to market demands and need for volumes, they will launch models from an array of different categories.
Maserati will launch a crossover in 2015 based on the Kubang concept called the 'Levante' to capture some share in the ever growing SUV market. This car will get its underpinnings from the Jeep Grand Cherokee which is in turn based on the Mercedes M-Class. Following this will be a smaller crossover, which has not been christened yet, that will use a Fiat platform called the long-wheelbase Compact U.S. wide platform. This car will go head on with the Audi Q5 and the yet to be launched Porsche Macan. This car will give Maserati even more volumes considering how well the cars in the compact SUV market are selling.
Maserati is also planning a new sedan which is smaller than the Quattroporte. This car will be called the Ghibli and will be developed on the Chrysler LX/LY platform which traces its roots to the Mercedes-Benz E-Class from 1994, the W210. This car is expected to complete development and begin production by end of 2013 and will compete with the likes of BMW 6-series, Mercedes CLS, Audi A7 and the Jaguar XF.
Apart from these revolutionary cars, Maserati will launch next generation versions of their existing cars in the mean time. First is the sixth generation Quattroporte which will use an all-new Maserati platform. This new version will be much improved over the current car and be a lot more luxurious and better to drive. This car is expected to hit the markets by mid 2013. The next car in line is the next generation models of the GranTurismo and GranCabrio. These cars will be launched by 2014. They will use a shorter modified version of the Quattroporte platform. But unlike the current versions, that are very comfortable long distance cruisers, the new cars will be a lot more sporty. They will be faster, smaller and more hardcore sports cars.
So Maserati has quite a huge expansion planned to gain more volumes and improve their current breed of cars. The new crossovers and small sedan will give them an entry into the lower categories that are not the most coveted cars but do get tremendous sales. With the market now shifting to smaller and more efficient cars, this move will definitely help them get more profits to keep their high end cars as exclusive as possible.
Source – Car And Driver