McLaren Unveils Awesome MP4-12C Spider Video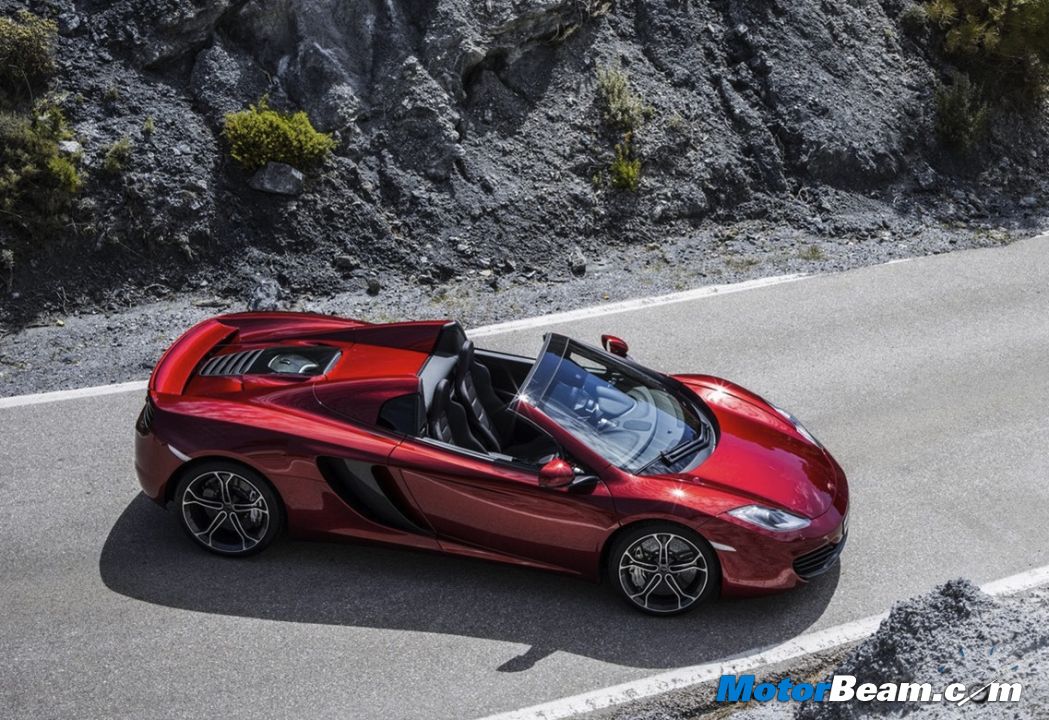 It's been more than a week since McLaren took off the covers from its brand new MP4-12C SPIDER, the extravagant convertible version of the MP4 12C supercar initially launched. Now finally its time to feast our eyes by seeing that supercar in action. McLaren has released a video of the MP4-12C Spider tearing up a race track before heading to the Andalucía hills of Southern Spain for some scenic driving. The short clip reveals that the retractable hard-top can be operated on the move! Raising or lowering of the roof takes just 17 seconds and top speed of this model remains at an impressive 326 km/h.
Top up or top down, the car is a scintillating performer and should have no trouble keeping up with its supercar rivals. How much of a performer? McLaren promises 0-60 mph acceleration in just 3.1 seconds and a quarter mile elapsed time of 10.8 seconds at a speed of 216 km/h. That performance is courtesy of a lightweight carbon fiber monocoque chassis, which houses a potent twin-turbocharged 3.8-liter, V8 engine tuned to deliver 616 horsepower and 600 Nm of torque, as well as a seven-speed dual-clutch transmission.
The Spider version of the MP4-12C offers similar performance as the regular version. The Spider reaches 0 – 160 km/h in 6.1 seconds (0.1 seconds slower than the hard top), 0 – 200 km/h in 9.0 seconds (0.2 seconds slower than the hard top) and the top speed is lesser by 4 km/h. Not a big compromise for open top motoring!
[youtube:http://www.youtube.com/watch?v=LrPpxwYcFMM&feature=player_embedded 540 375]
– Raghunandan Reddy