Mercedes-AMG C63 S Launched In India, Priced At Rs. 1.3 Crore [Live]
Mercedes-Benz has launched the AMG C63 S in India today. It competes with the BMW M3 and gives an option of seating four people in full comfort.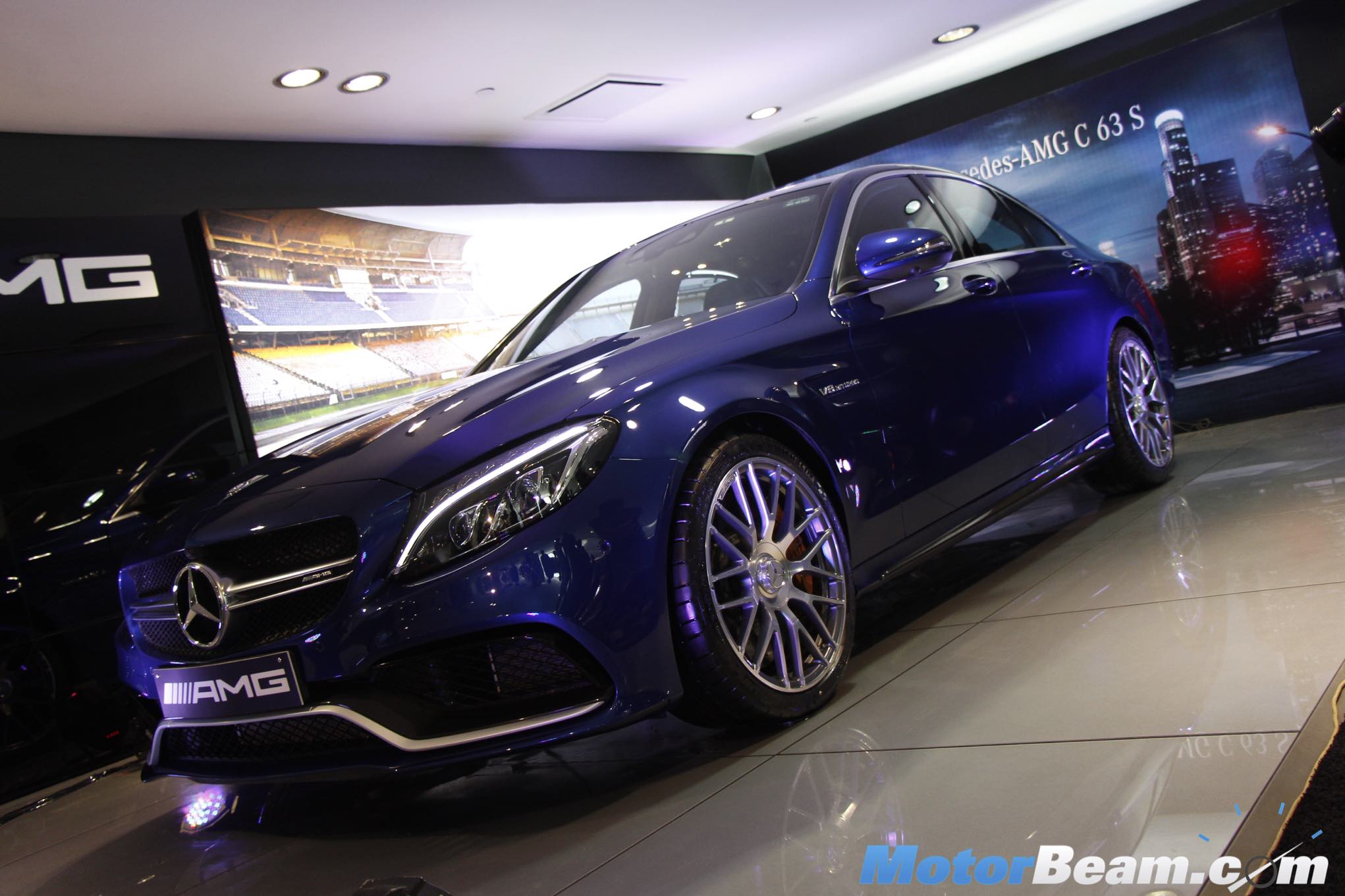 Mercedes-Benz is on a roll in India. They have been aggressively launching new models here which is surely keeping them in the limelight. The AMG range has grown unbelievably in India with multiple launches this year which shows that the German automaker is indeed committed towards India. This is the eleventh launch from the brand out of the fifteen it has planned for this year. Imported into the country as a CBU, the C63 S competes with the BMW M3 over which it has a huge power advantage. It gets various changes over the standard C-Class to make it sportier.
The exteriors of the C63 S gets lots of elements which differentiate it from the normal C-Class. A new bumper with wider air-dam, bigger alloys with beefy tyres, bigger brakes and a sharper looking grille are the most obvious changes. Coming to the interiors, the sports sedan gets an aluminum wing on the dashboard, meaty steering wheel with paddle shifters and bucket seats which offer great support. The red accents all around the interiors lift up the sportiness quotient while the IWC clock adds a bit of traditional feel to it.
Powered by a 4.0-litre twin-turbo V8 engine, the C63 S produces 510 BHP of power and 700 Nm of torque which puts it in the league of Mercedes-Benz AMG GT S which is in fact down by 50.1 Nm in terms of torque. The power is enough to propel the sportscar from 0-100 km/hr in 4 seconds. This is the tenth AMG model in the current lineup of Mercedes-Benz in India. It has been priced at Rs. 1.3 crore (ex-showroom, Delhi). The next AMG model in the pipeline for launch is the AMG GT which is the fastest AMG currently.