Mercedes G-Code Crossover Concept Showcased, Smaller Than GLA
The Mercedes G-Code Concept is a crossover smaller than the GLA with the design being influenced by the Chinese market tastes.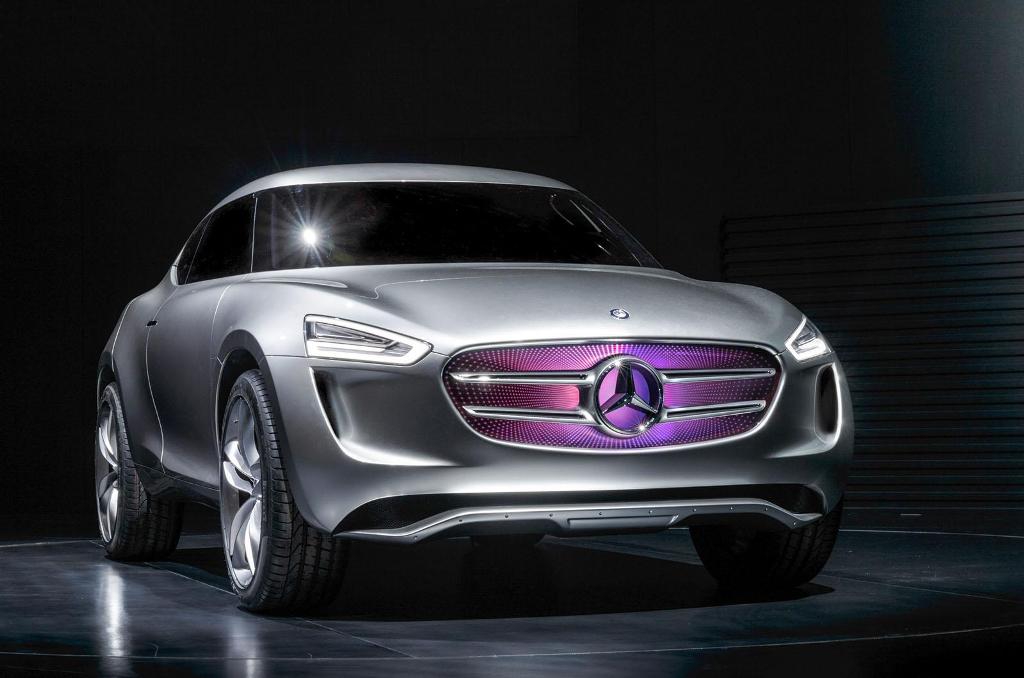 Mercedes-Benz has inaugurated a new Research and Development (R&D) centre in Beijing, China and to mark the occasion, Mercedes has unveiled the new G-Code subcompact crossover concept. The G-Code concept has been designed with influences from the Chinese market and also previews the next generation technical innovations that are featured on the model. Interestingly, the G-Code is essentially a crossover the size of MINI Cooper and will be positioned below the GLA in the company's lineup.
Starting with the number of technologies, the Mercedes G-Code concept features an internal combustion engine that burns hydrogen and sends power to the front axle, while the rear features an electric motor. The G-Code concept also comes with several alternative energy recovery solutions comprising of what Mercedes calls 'power-on-the-move suspension' that generates electricity from the movement of the springs and dampers. In addition, Mercedes has also introduced the 'multi-voltaic' paint coated on the concept that acts like a big solar panel by generating energy from sunlight. Innovatively, the special paint also generates electrostatic energy as wind is drawn over the surface of the vehicle.
Aesthetically, the Mercedes G-Code concept gets a clean design language with muscular curves and brawny elements. Overall though, the concept appeals with its simplicity and gets a rather bold front fascia that looks beautiful. On the inside, the futuristic design theme continues including sport seats with four point harness. It is unclear as of now if the G-Code concept will make it to production; but if does, the model will be competing against the upcoming Audi Q1 in the same space. More details on the new G-Code concept will be available at the LA Auto Show later this month.