Mercedes-Maybach Pullman Is Germany's Super Limo, Not Coming To India
Mercedes-Maybach has released the Pullman and will launch it at the Geneva Motor Show. The launch coincides with the 50th anniversary of the 1965 Mercedes-Benz 600.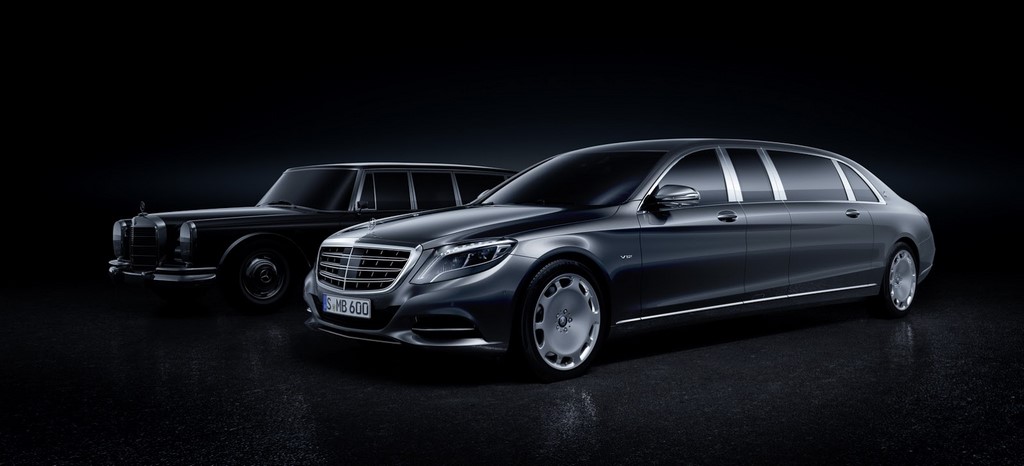 For the very few who feel the Mercedes S-Class isn't luxurious enough and the Maybach S-Class isn't spacious enough, Mercedes is introducing an all new luxo-mobile. The Mercedes-Maybach Pullman is as plush as it can get and is really long. The existing 18-feet long Mercedes-Maybach S500/S600 looks small in comparison to the 21-feet long Pullman. The height has also risen by 100mm along with an extension of the wheelbase to 4418mm which is almost the size of a normal sedan. All the additional space has been used to add space in the rear passenger compartment.
The rear passenger compartment features an electrically operated partition window and an 18.5 inch monitor that can also be extended at the press of a button. The Pullman is available in two configurations for the rear compartment – a four seater variant wherein four passengers can sit facing each other and a more comfortable two lounge like reclining rear seats option which have an option of reclining the seat up to 43.5 degrees. Passengers also get three analogue instruments on the roof giving them information about the outside temperature, speed and time. The standard music system is a high-end Burmester 3-D surround sound system which makes the music listening experience more enjoyable.
The entire cabin is upholstered in high-end leather and all components right from the seats to the doors to the roof liner and the door frames are covered in it. Mercedes-Benz has stated that the Pullman will provide a great scope of individualization. It will be a really exclusive vehicle and only a fortunate few will be able to lay their hands on one. Powering the Pullman will be a 6.0-litre twin-turbo V12 petrol engine producing 530 PS of power and a massive 830 Nm of torque. The luxo-mobile will need all of that power considering it will be pretty heavy. The Pullman will go on sale in the beginning of 2016 with a price tag of around $5,70,000 (Rs. 3.5 crores). However, Mercedes has no intentions of launching the Pullman in India because it feels there is no market for such vehicles in the country. On the contrary, we feel that a few individuals might want such a vehicle in India and we would love to see this amazing piece of German engineering here!