Mercedes To Launch Entry Level S300 S-Class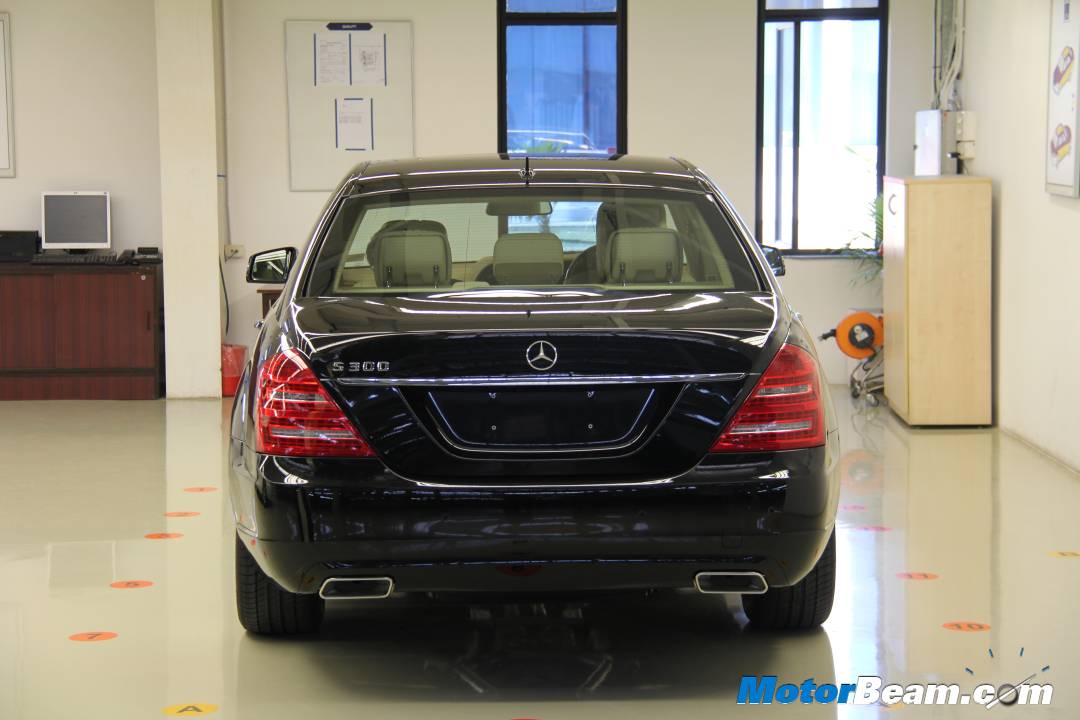 Mercedes-Benz will launch a low cost version of the S-Class in India this month. The Mercedes S300 will also become the entry point for the S-Class range in the country and is priced at Rs. 77 lakhs (ex-showroom, Delhi). The Mercedes S300 is powered by a 2996 cc, V6 petrol engine which produces 228 BHP of power and 300 Nm of torque. This might seem too less power for a car which weighs close to two tonnes, but is more than adequate for the chauffeur driven. The engine is mated to a 7-speed automatic gearbox. A petrol powered Mercedes S-Class limousine sounds ridiculous, but people who have the money to buy such expensive wheels, don't really care much about the running costs.
Currently Mercedes-Benz assembles the S-Class in India through the SKD kits imported from Germany. The S-Class is the most expensive car to be assembled in India. The pictures posted here are from the Mercedes-Benz factory in Chakan, where the S300 was going through its final inspection at the quality control unit at the plant. Mercedes will soft launch the S300 and will not make any hue and cry about it as the German automaker wants to maintain its premium positioning.
Mercedes-Benz current offers the S350L, S350L CDI and S500 L in the Indian market. The S350L is powered by a 3498cc, V6 petrol engine which produces 272 BHP of power at 6300 RPM and 345 Nm of torque at 4500 RPM. This engine enables the S-Class to reach 100 km/h in 7.8 seconds. The S350 CDI is pwoered by a 2987cc, V6 diesel engine which produces 210 BHP of power at 4000 RPM and 490 Nm of torque between 1600-1800 RPM. The S350 CDI will reach 100 km/h in 7.8 seconds and carries BlueEFFICIENCY technology to ensure low fuel consumption. The S500 on the other end is powered by a 5461cc, V8 engine and produces 369 BHP of power at 6300 RPM and 505 Nm of torque between 2800-4400 RPM. This monstrous engine propels the S-Class to 100 km/h in just 5.4 seconds. Mercedes-Benz has limited all S-Class variants to 250 km/h. The S350 is priced at Rs. 99.60 lakhs, the S350 CDI is priced at Rs. 99.63 lakhs, while the S500 is priced at Rs. 1.16 crore (all prices on-road, Mumbai).