Modified Bajaj CT 100 Looks Amusing
Even seen a Bajaj CT 100 Superman Edition? You sure have now!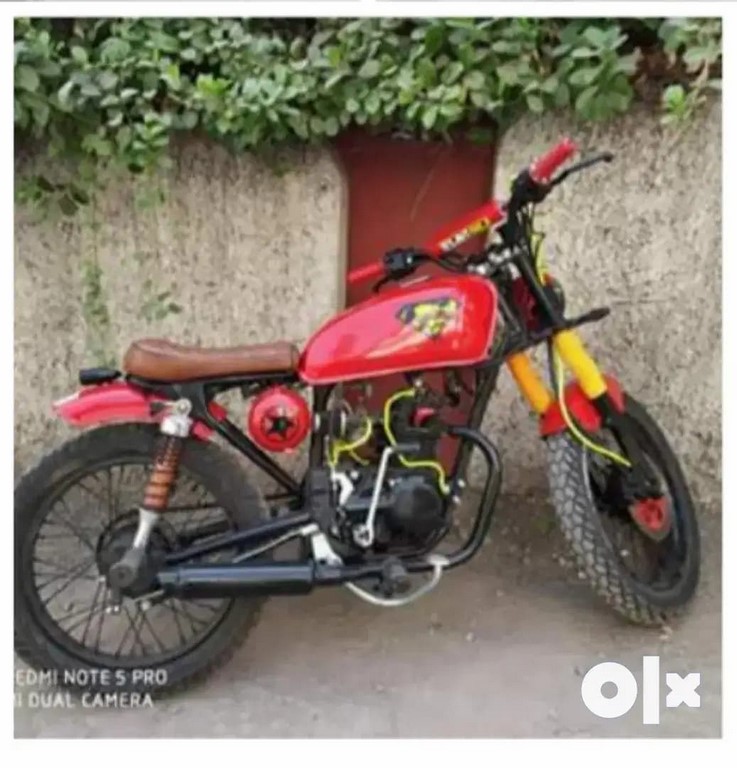 A modified Bajaj CT 100 is up for grabs and it looks and feels exactly opposite of the production variant of the original bike.
The Bajaj CT 100 is a commuter motorcycle and when you hear the words 'commuter motorcycle', you don't expect it to be 'interesting'. But Mr. Rajesh has gone against the notion and given his CT 100 a proper overhaul.
The modified Bajaj CT 100 is red and gets Superman badging instead of the old Bajaj logo. Aesthetically, there's arguably nothing that reminds you of a CT 100. The motocross-type handlebars, yellow front fork covers, neon brake lines, and red grips all enhance the appearance of the bike.
But the motorcycle is less practical now, as the pillion seat is now absent. However, the seat setup reminds us of Bobbers and the brown seat cover looks premium as well.
The exhaust is different from the stock one, and the motorcycle also gets fresh dual-purpose tyres. All in all, the motorcycle looks pretty decent and it should be fun to ride as well.
Moving on to the ad details, the bike is based on a 2006 Bajaj CT 100 and has only kick-start. The ad also states that there is no insurance, and we also expect the pollution certificate to be absent.
The odometer may not be present on the bike but the ad reads 40,000 kms, which is on the lower side for a 14-year-old bike. We're sceptical about the authenticity of this number, though.
Finally, if you're interested in this motorcycle, you can bring it home for just Rs. 40,000/- (negotiable). The price is pretty high for a 14-year-old bike, but you do get a fully custom motorcycle for the price. The bike is located in Kalyan, Thane, Mumbai.
Modified Bajaj CT 100
A modified Bajaj CT 100 is available for sale, and it looks nothing like the original bike
The modifications include all-new body panels with Superman badging, a single-seat setup, new mudguards, motocross-type handlebars, dual-purpose rubber, etc.
The bike can be yours for Rs. 40,000/-