Modified Willys Jeep Turned Into A 6×6 In India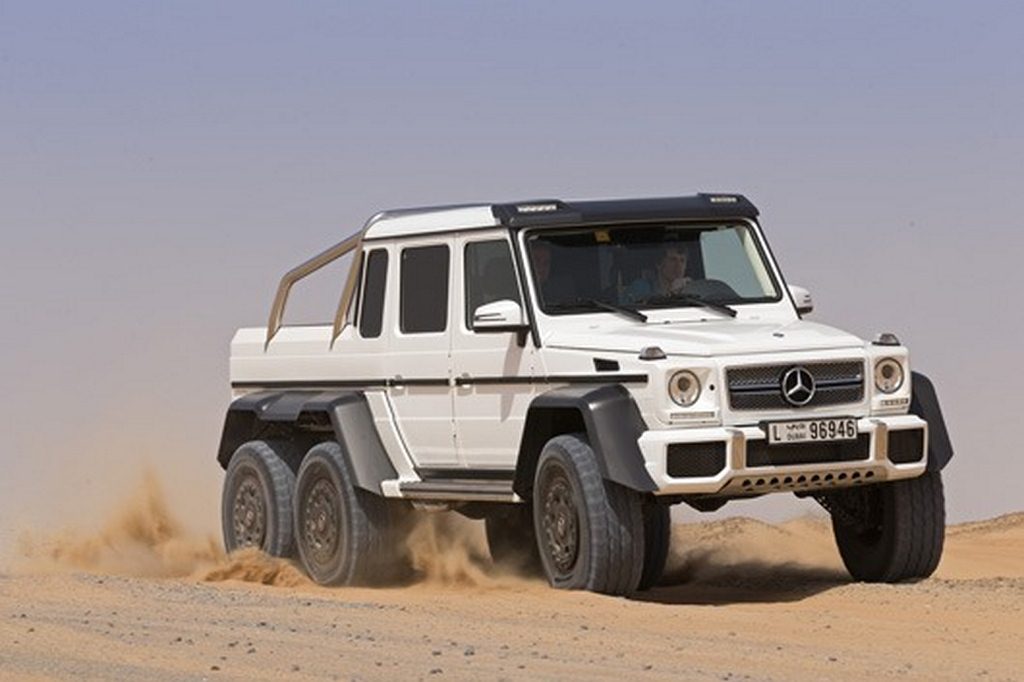 Just to give you perspective, this is the Mercedes G63 AMG 6×6 that is absolutely bonkers. It literally screams of madness and is targeted at the ones who are equally crazy enough to drive along with a pile of money at their disposal. It is powered by a very powerful 5.5-litre V8 AMG engine and can practically take upon any kind of terrain in the world. However, the cost for owning one of these is over 3,70,000 Pounds (Rs. 3.67 crores, excluding taxes in India). In layman terms, this mammoth would cost you both your kidneys, half of your liver and one eye and all of your hair as well.
So while the G63 AMG 6×6 is a distant dream, there is always OLX to the rescue to find what you need at the fraction of the price. In this particular ad put up by an OLX user, the owner is selling his modified Willys Jeep that has been turned into a 6-wheeler. True to the original military Jeep's from the era gone by, this particular example gets a fabric roof, military green paint job with a bunch of stickers and additional tyres added on to the rear done up by WS design. However, this is not a true 6×6 off-roader and is more for aesthetic purposes we believe.
While the powertrain is not known on this special one-off vehicle, it certainly looks cool and will be a hoot to drive or at least be seen in. The owner has listed the price for the Willy's Jeep 6×6 at Rs. 7 lakhs and states the Jeep as an original army vehicle and very rare, which we totally agree to. For those who wish to fulfil their 6×6 dreams, the Jeep is on sale in Mumbai as listed on the ad and is the most viable alternative to a compact sedan or hatchback available at the same price. You can check out the complete ad for the Willy's Jeep 6×6 HERE.