Update – More Incidents Of Brand New Jeeps Breaking Down
A couple of days back we reported about a brand new Jeep Compass breaking down twice within a week of delivery. Now, a few more owners of Jeep SUVs have got in touch with us with similar issues and below are their experiences –
One more owner of a brand new Jeep Compass got in touch with us and this is what he has to say.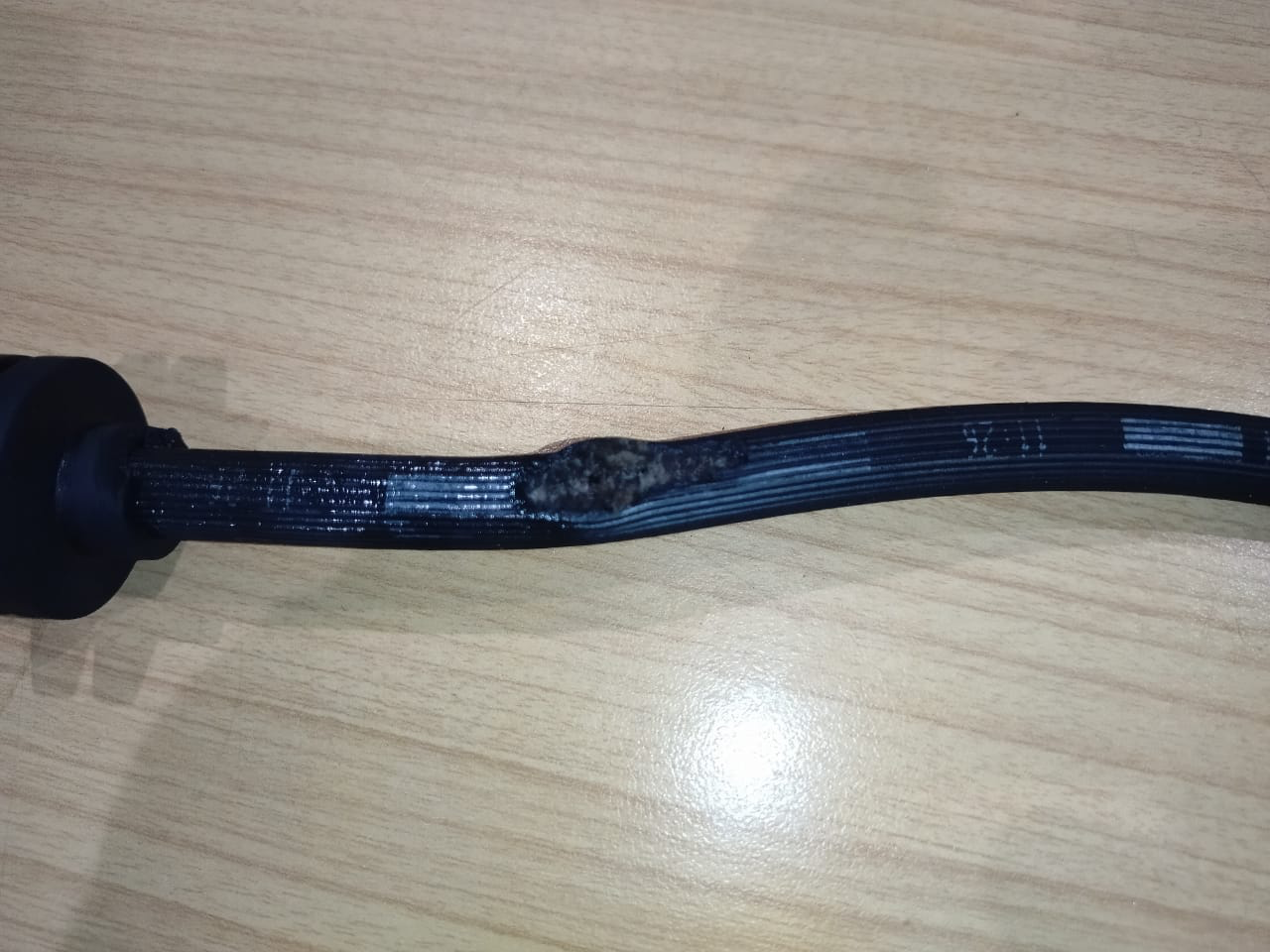 Keshav Khurana, owner of Jeep Compass Petrol AT writes –
I bought this Jeep Compass Model S Petrol automatic (top model) on 13th May 2022 paying 30.74 lakhs. And this incident happened only at 1276 mileage on 17th July late evening hours of the day.
I was driving down from Panipat to Delhi and come across this pathetic situation close to Sonepat in Haryana only. We started at 10:00 pm so that we can reach home (Delhi) well in time so that kids can go to school in morning.
Unfortunately this break down had kept us engaged for hours together to raise a request and towing of car to a service station and I could manage to arrange an alternative vehicle at our cost to reach home by 4 am in the morning.
My both kids (daughters) and wife are really scared now to travel in this car and pressurising me to get rid of the car and go back to Hyundai brand (my last car Hyundai Creta) as that has never created such scene ever.
I am not sure why Jeep India is not actively working on such issues and taking a call to avoid such harassment to existing and prospective customers. It's quite disheartening.
Mails to service centre –
My Car Jeep Compass Model S Petrol automatic  DL10CRXXXX May 2022  Chassis no MCANJPEHONXXXXX*4N  faced issue of paddle brake and parking brake while returning from Panipat to Delhi. It was towed to Sahil Jeep, Sonepat (Haryana).
Please get it repaired under warranty on priorities. I am really disappointed with such breakdown in a new car.
Please do needful on top priority.
Dear Customer service team,
I was told that the break oil pipe was found wrapped close to shocker pipe and it got damaged. That's is a manufacturing fault .
Unfortunately I have been charged the total cost of pipe and oil too without a fault of us since your service centre claimed that the pipe has wear and tear and not covered under warranty,
This is a new car bought since 2 months back and mileage is 1277 KM Model May 2022. The pipe which found damaged is marked as 10/2021?? There was no other fault or any kind of accident or rubbing, except this pipe was found as leaked. I am totally disappointed.
Firstly because of this break down on middle of the road at mid night at highway. This has lost my confidence and trust in Jeep brand . 
My family who was together with me , got totally unhappy and felt unsafe in these circumstances. Never expected from a brand like Jeep.
Secondly I had to suffer for 3 days without a back up car and then I had to pay for the parts and oil too. Because of all these happenings, I am repenting on my decision in buying Jeep Compass. That's totally untrustworthy call. "
Mohan Singh, owner of Jeep Compass writes –
"I wanted to share an unusual issue faced by my brand new Jeep Compass Sport Petrol Manual (I am attaching all docs, invoices, etc). The car is less than 30 days old and I am listing down the issues faced within a week after delivery.
1 Week after the purchase ( June 2nd week):
My display (entertainment unit) screen stopped working and it was not turning on. So I called Mr. Rohit — Sales Manager WSL Automobile Pvt Ltd. He told me to go service center as I do. I don't know what they exactly did but fixed the issue for this time only.
2nd & 3rd Week of June (Day after the above incident):
On the way back from work, the Jeep suddenly stalls, and the Service Stop/Start System Warning Light and Engine light came on. This was in the middle of traffic. The car stalls completely, luckily I was able to start the car again and proceed with the journey home.
28 June 2022:
During commute within the city, the same issue pops up. Accompanying the Service Stop/Start System Warning Light other warning lights lit up including:
– Main Engine light on
– Immobiliser Fail / VPS Electrical Alarm Indicator
– Light
– Fuel Cutoff Warning Light
– Wipers start automatically with a slug movement.
– Rattling sound from the down engine.
– Entertainment screen off

All lights blow up in the instrumental cluster of the car. The car refused to start and experienced a total loss of power. There was no power from the car even to roll up the windows. Eventually, after multiple tries, the battery came on at half ignition and I was able to roll up the windows.
The worse part was the Jeep experience. Stuck with 1 young child (under the age of 2) I faced a harrowing time. Despite multiple calls and escalations, they kept giving one excuse after another. And they said again the issue is fixed and the car delivers to my address.
But again the issue with the engine light and start/stop service light is still there. Might be when they said fixed it did not appear at their end but when I went back home that warning again popup. I again call Mr. Rohit and he suggested the service center and said this time issue will be fixed fully.
Now for the last 1 week, my brand new car is in the service centre, they are diagnosing the issue and checking everything. My brand new car is fully open from the dashboard and I don't know if they also open the engine. They finally told me the issue with some sort of wiring and it will take 10-15 days to fix my car.
The only positive part right now I have Mr. Rohit provide me with their company demo car meanwhile my car is in the service center. But I can't afford 30k per month EMI to drive a used Jeep 2019 model. "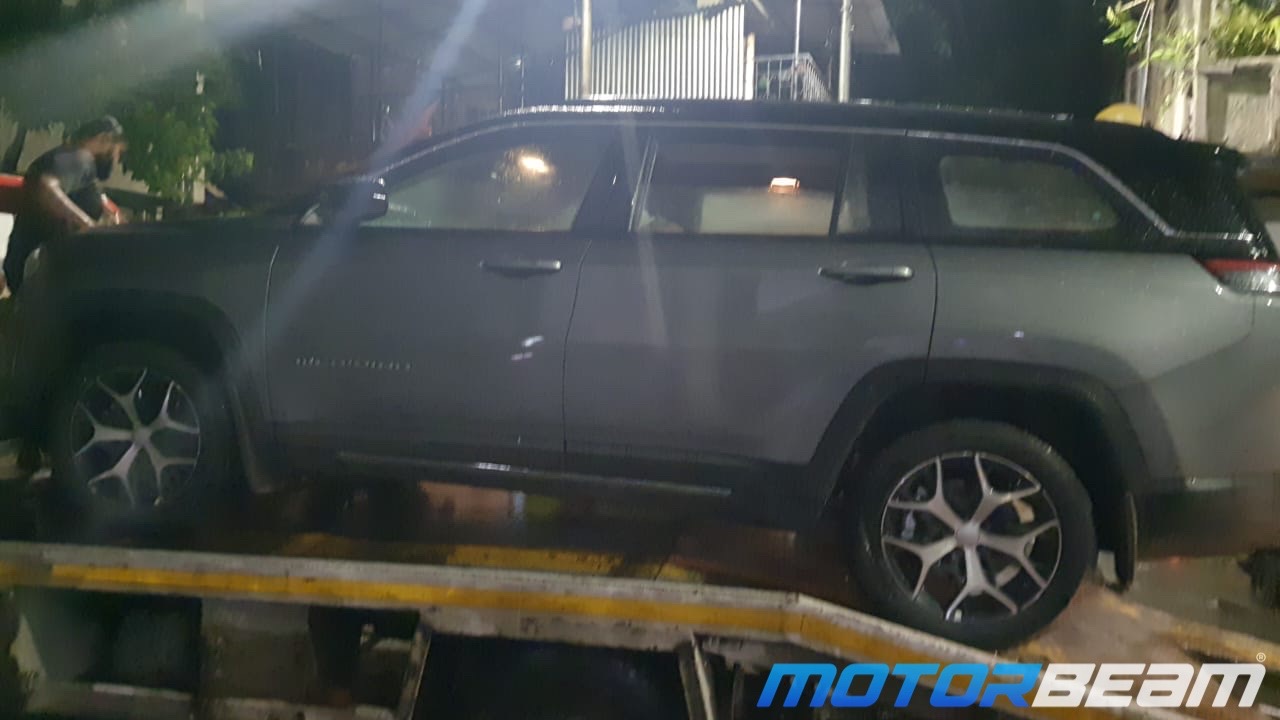 Rahul Ajmera, owner of Jeep Meridian writes –
"Email to Landmark Jeep:
-Start of email-
Hello,
This is in reference to my new Jeep Meridian (MH12UJXXXX), which was delivered to me from the Landmark Thane Showroom on 13/07/2022 in the afternoon.
After driving it from your Thane Showroom to my Pune residence, in less than 20 minutes of driving, the front display screen showed the message "Dynamic Steering Torque Service required" (Photo Attached). As I was driving in the heavy Mumbai rains (IMD had issued a red alert), I was unable to take serious note of that and planned to show it to the workshop at Pune later on.
The next day, on 14/07/2022, as I was driving the vehicle to my office, after 30 minutes of driving, the vehicle started losing control and the front display screen started showing several errors like Speed Limiter Off, Driver Seatbelt Unbuckled, Service Power Steering, Service Hillholder, etc. (Video Attached) As I just reached my office, the car shut down in the middle of the road and locked the gears. After trying several times, we were able to get the gears to work in neutral mode and manually push the car to the roadside.
I was in touch with Mr. Liyaquat, who helped arrange for Road Side Assistance at 11:30 am. I was informed by RSA that the car would be towed to the Jeep Workshop at Akurdi Pune by 3 pm. At the time of writing this email at 8 pm, the car still had not been picked up. The RSA call centre told me that the updated expected time of pickup is after 10 pm.
Is this the kind of experience one should go through after spending over Rs. 40 lakhs on a vehicle? Is your PDI lacking that such major problems occur in the first drive itself?
I will document this entire experience and share it online, so I would expect complete cooperation and transparency from you so that other buyers do not go through the same experience. Kindly coordinate with the Jeep Workshop in Pune & let me know by 2 pm tomorrow what could have possibly gone wrong in this new vehicle that caused this sudden breakdown. If this had happened on the highway yesterday, it could have resulted in a fatal accident. Please look into this sincerely as it is a serious matter which could have legal consequences in a worst-case scenario.
-End of email-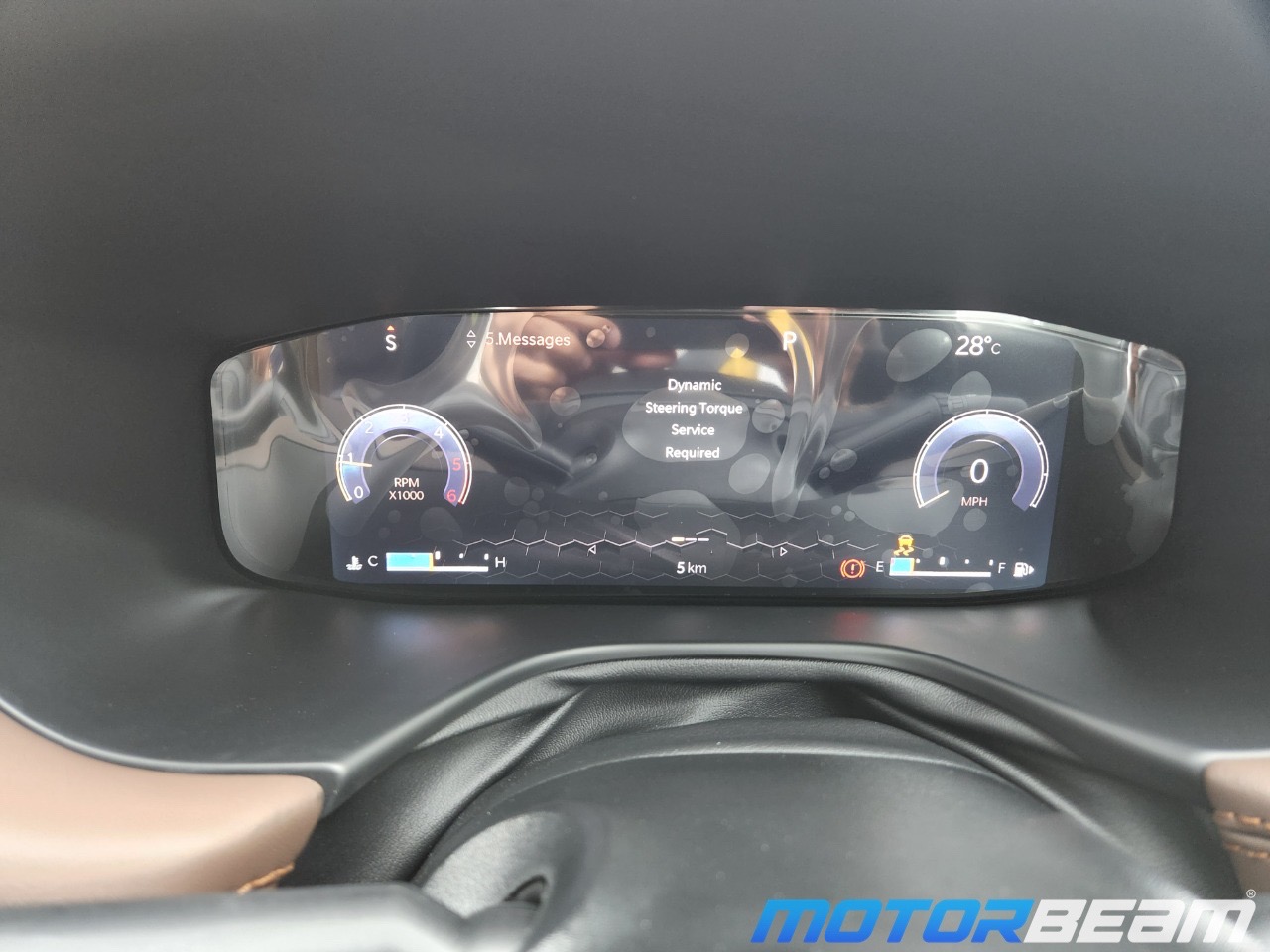 What did the Service Centre say?
Despite being at the Pune Workshop for 2 days, they still have not figured out what is causing the malfunction errors. Their laptop scan has not shown any problems, so they assume that it could be a manufacturing defect due to a wiring issue. They said they cannot give an official reply via email without confirming the issue with the production team (which is on holiday on Saturday & Sunday) so they'll get back to me with a fresh update on Monday 18 July.
Other points:
1. I commute more than 50km everyday to my workplace hence I bought the Meridian for comfort. Without a vehicle, I'm greatly inconvenienced. Pune Workshop said that they don't have any spare vehicles to give me and Landmark Thane said they do not have a confirmation from higher management whether they can compensate me with Ola/Uber Taxi fare. So, they've basically thrown me under the bus here.
2. I understand that 90% of car owners have no problems, but the horror stories of the other 10% has frightened me to bits. Money doesn't grow on trees, I will be paying over Rs. 50 lakhs (including EMI interest costs) for this vehicle and I'm afraid to drive a vehicle with manufacturing defects, with my wife & 3-year-old child. There has to be a practical way for Jeep India to make this situation right. It is bad if Jeep detects a major flaw in the car, but it's worse if they have spent 2 days & still unable to detect the flaw. It speaks volumes for their Quality Control & PDI. Who knows? Maybe the Meridian needs a recall?
3. The RSA took 12 hours to tow the car from Pune City itself, imagine the plight of someone stuck outside City limits. It's ridiculous, you don't expect such service after shelling out premium pricing."
Our thoughts – Jeep is a global brand with top-notch products but such experiences really affect the experience for customers. What the brand should do ideally is fix the issues (if minor) ASAP but if it is known that a vehicle has manufacturing defects, the automaker should look at the possibility of replacing the vehicle entirely. We are confident that the automaker will resolve all these issues quickly to the utmost satisfaction of their customers.