MotorBeam Daily News Roundup – 17th October
Lots of interesting things happening in the automotive industry these days.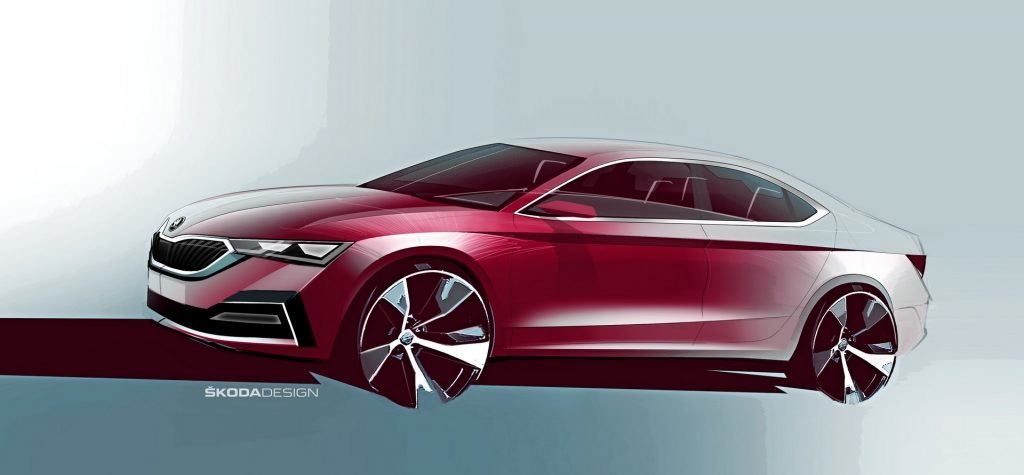 2020 Skoda Octavia Silhouette – Skoda will be launching the all-new Octavia in the next few weeks and now the Czech automaker has revealed the sketches of the sedan which showcase its coupe-like silhouette and sporty stance. The Octavia will resemble the Superb from certain angles and the spilt headlamps will be dropped too.
Toyota BEV Reveal – At the upcoming Tokyo Motor Show, Toyota will showcase the production version of its all-new compact BEV (Battery Electric Vehicle). It will have a range of 100 kms and a top speed of 60 km/hr. Will be small in size and thus easy to drive around in crowded cities. Toyota will start retailing this vehicle 2020-end onwards.
KTM Duke 790 Sales – It was a very long wait for the KTM Duke 790 and now that the motorcycle has been launched in India, it seems to be getting a pretty good response. Within 10 days of its launch, the motorcycle fetched 41 sales which is good enough considering it costs almost Rs. 10 lakhs (on-road). The Duke 790 is limited to 100 units for the Indian market.
Bajaj-Triumph Motorcycle Exports – As part of the Bajaj-Triumph partnership, Triumph will be designing and developing the new motorcycles while Bajaj will take care of the manufacturing at their Chakan plant. Rajiv Bajaj stated that these motorcycles will be exported from India to the US, Europe and Japan.
Authorised Vehicle Scrapping Facilities – The Ministry of Road Transport & Highways had directed the SIAM to set up authorised vehicle scrapping facilities in India. These AVSFs will work in compliance with Government regulations and in an environment-friendly manner. These facilities will also ensure that old vehicles are disposed off properly. SIAM has responded positively to this vehicle scrappage initiative.
Volvo XC40 Recharge – Volvo has revealed its first electric car, the XC40 Recharge. It comes with an Android infotainment system, AWD, 78 kWh battery and electric motor producing power equivalent to 408 HP, with 0-100 km/hr coming up in 4.8 seconds. With a fast charger, the battery can be charged to 80% in 40 minutes. Expect the vehicle to get a range of about 350 kms.
MG To Setup Charging Stations – MG Motor India has partnered with Delhi-based eChargeBays to assist customers in setting up charging stations at their homes. MG will send experts to customers' houses to see the best way to install electric car chargers for their eZS SUV. The MG eZS will be launched in the next few months in India.
Ola Self-Drive – Ola has launched self-drive car rentals in Bengaluru as a pilot and will expand to other cities soon. The company is targeting to add 20,000 vehicles by the end of 2020. Hatchbacks, sedans and SUVs will be available and customers will also be able to tweak their rental packages based on their needs.
Motor Trivia – Mahindra decided in 1996 to develop a new passenger SUV that could be sold globally but they did not have expertise in making a global passenger SUV. Hence, while the company did give their inputs for performance, design and costs, they actually let their suppliers take care of the engineering, designing, testing and validation. Finally in 2002, they launched the Scorpio under their brand name.
Comment of the day – The Dark Knight – "Soon the result will be (1.4+1.6)/2=1.5"