MRF Launches Mogrip Tyres For Motorcycles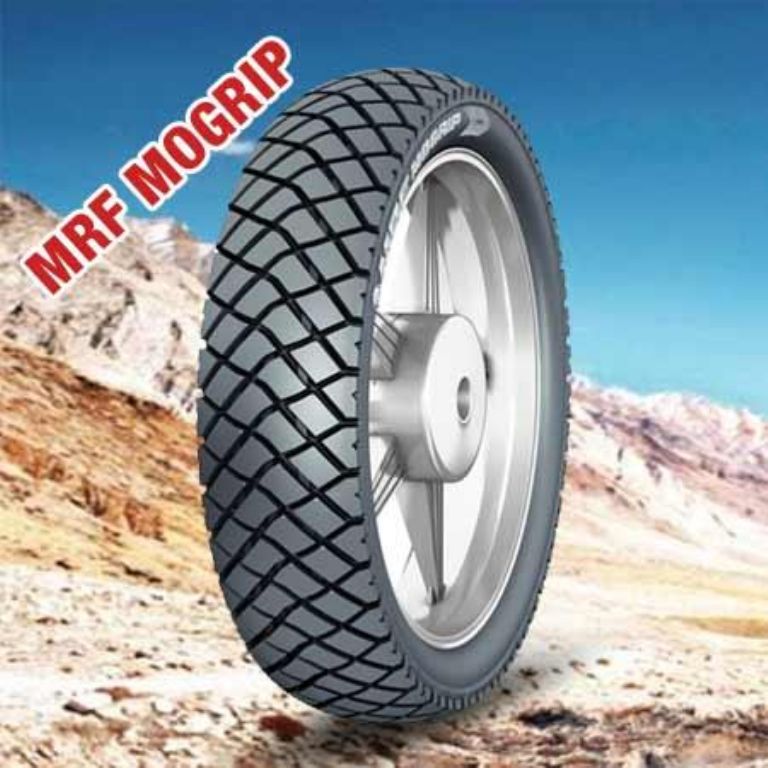 MRF has launched the Mogrip range of tyres for locally produced motorcycles. Knobby tyres were first seen on Ceat and Michelin and were grabbing a lot of market attention (especially 100 – 125cc) buyers due to design and the advantages like all terrain grip, long lasting and superior wet grip. Leading tyre manufacturer, MRF has finally come up with its range of tyres – Meteor M, Meteor, and MotoD. Advantages of these tyres are directional block pattern, excellent all terrain grip, better stability in a straight line, better grip in wet and dry conditions and long lasting tread which MRF is known for.
As of now, these tyres are available in sizes which are most consumed in India, such as 100x90x17 (Pulsars) and 100x90x18 (CBZ, Hunk, Karizma). More sizes will continue to come as 110, 120, 130 sections tyres are not available in this pattern as of now, but if you want be sure, check one with a tyre shop. We are not sure about the prices though, but it should be in the range of Rs. 1800 – 2500. These tires should be available at almost every tyre shop soon.
MRF Mogrip Available Sizes –
2.75 – 18

3.00 – 18

100/90 – 18

3.00 – 17

100/90 – 17