Mumbai Bikers Given Haircut For Speeding
13 bikers faced the unique method of punishment for overspeeding on the Wesetern Express Highway in Mumbai. Most of the offendes were in their early twenties and without a proper helmet.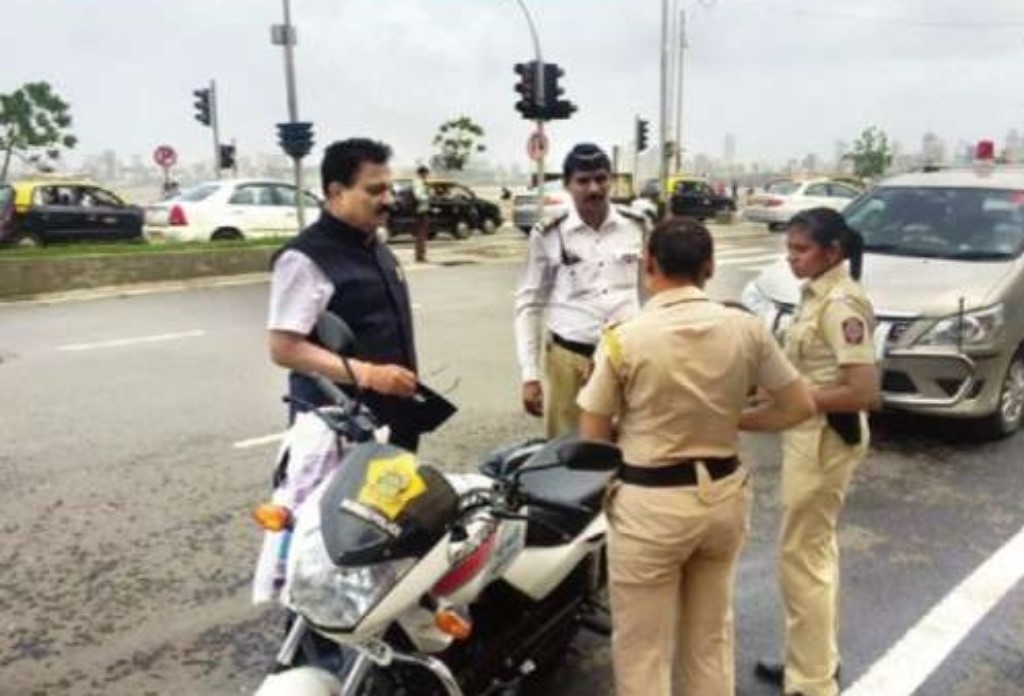 Motorcycle riding is a passion and the way of life for millions. The brisk acceleration and the feeling of being exposed to the elements is addictive for those who seek adventure at every junction of their life. But like the dirty fish polluting the whole pond, there are some unruly elements in the vast community who say they are above everybody else and do not think twice before breaking the local traffic laws, thereby putting theirs and others life at risk. The Mumbai Police however has decided that they have had enough and resorted to some unconventional methods to teach the rule-breakers a lesson.
On Thursday, some young violators found themselves at the beating-end of the stick when they were caught speeding on the Western Express Highway in Mumbai. The offenders were brought to the police station and were given a haircut, in order to teach them a lesson. Most of these bikers were in their twenties and were overspeeding without a helmet. The stretch between Bandra and Western Express Highway is infamous for speeding bikers and biker gangs also ride along this stretch and perform dangerous stunts.
Overspeeding on a public highway is a dangerous activity and the speedsters caught did not even have proper protection gear. But one should also note that the methods used by the police are questionable at best, as the bikers should have been fined properly and have their licences revoked if needed. This public shaming of the defaulters sends the wrong message and further corrupts the already tarnished image of the biking community in India.
That being said, the young motorcyclists caught were definitely at fault here. The thrill of high speeds is addictive but should only be experienced in a mature, safe and isolated environment, that too with proper safety gear and protection. Proper riders with good intentions wear an all weather jacket, gloves and knee, elbow padding whenever they take their baby out. They also ensure that the motorcycle is in good condition with properly working brakes and instrumentation to cope up with any emergency.
Bikers Caught Overspeeding In Mumbai, Given Haircuts
– Mumbai Police caught some speedsters breaking the speed limits on the Western Express Highway in the city
– The offenders were arrested and given a haircut at the station to teach them a lesson
– The bikers were mostly in their twenties and had no helmets