Mumbai Monorail Service Starts Later This Year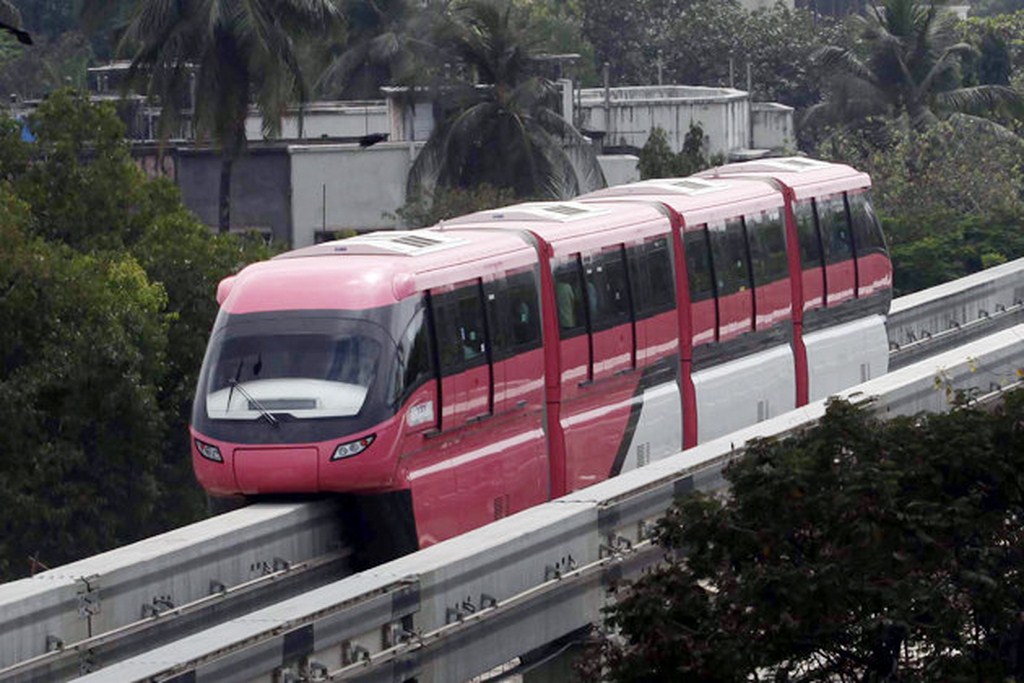 Mumbai is all set to get its hands on the first monorail service in India later this year around August, as confirmed by the Chief Minister of Maharashtra, Prithviraj Chavan. Initially, the monorail service in Mumbai is intended to reduce traffic congestion between Chembur and Wadala. The monorail service will take two to three years in order to be fully functional all over Mumbai and the massive project is estimated to cost over Rs. 3000 crores. The first monorail trial run took place from Wadala to Chembur on February 16th.
The country's first Chembur-Wadala-Jacob Circle monorail route is 19.54 kms long. Currently, the process of obtaining all mandatory safety certifications is taking place and the service will be functional once these certifications are received. The monorail on trial is treated with pink and black color combinations with an attractive styling up front. The steeply raked wind shield looks sleek, modern and fast. On the inside, the monorail is well lit up and spaced out unlike the local trains.
A monorail is basically a rail-based transportation system on a single rail support instead of conventionally used two rail support. Apart from the monorail service, Mumbai will also get metro trains this year, which is undergoing trial runs currently. Full passenger service on the Versova-Saki Naka segment will be introduced by September this year and the entire stretch of 11.4 kms of Versova-Andheri-Ghatkopar corridor will commence by December.