New Skoda Superb Leaked Ahead Of Debut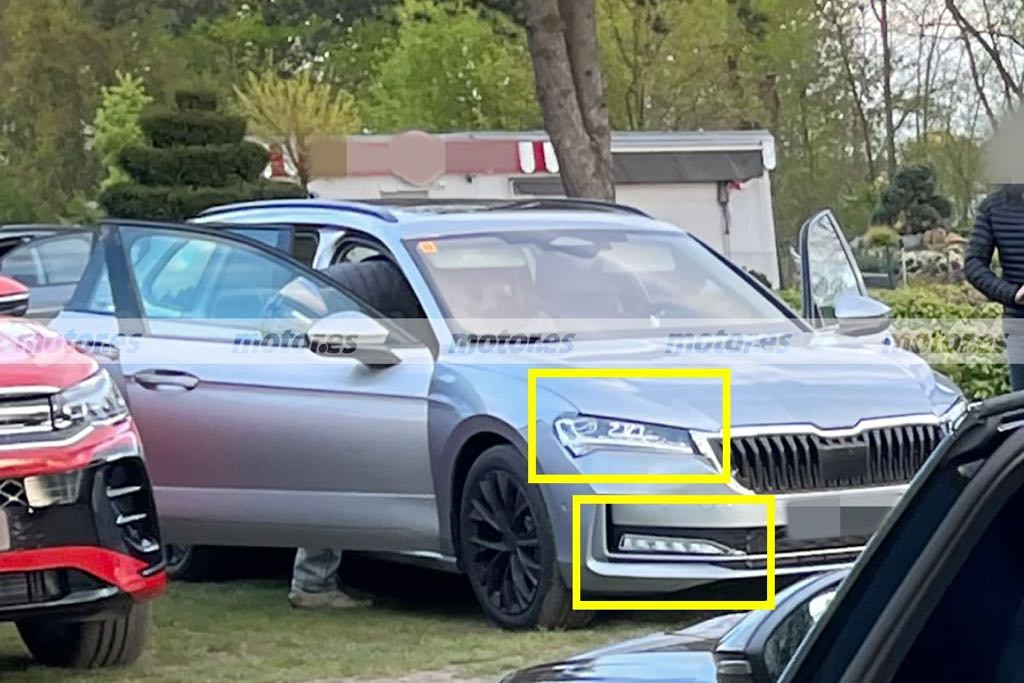 New Skoda Superb leaked ahead of global debut
New Skoda Superb Combi leaked in spy photos. The new generation of Skoda's flagship model was spotted at a Volkswagen group event.
While the test mule is a Combi variant, the station wagon version, India will get the sedan version by next year.
The identity of the new Superb is unmistakeable, it still resembles the current gen model from its silhouette. The Czech brand's largest family member was present at the event, also featuring the new Tiguan in red on its left.
While the practical variant of the Superb range still sports some camouflage, it is not the typical test camouflage but rather the brand's usual body colour film used on pre-production prototypes.
The spy photos offer a glimpse of the Superb updated design. Although the new headlights are covered with a layer of vinyl that distorts their shape, they reveal a more refined and sleeker look.
The grille's design is also visible, as well as the position of the radar sensor behind it. Notably, the front bumper features cleaner lines compared to the current model. Skoda has also concealed the lower part of the bumper, which includes an additional horizontal grille and non-existent fog lights.
The side profile of the Superb is undisguised, it gets a sharp shoulder line. Unfortunately, the rear of the vehicle remains hidden. We expect it to get some Audi-esque LED tail lights.
It will come with a completely revamped interior. Skoda will be offering petrol, diesel and plug-in hybrid models globally. However, we can expect only petrol and hybrid engine options for the Indian market.
The plug-in hybrid option is expected to feature a larger capacity battery that will provide an electric range of 100 km. The Superb will be offered with a 7-speed dual-clutch automatic transmission. There will be an option in the international market for front-wheel drive and all-wheel drive configurations.