Skoda To Launch Superb Facelift In February 2014
Skoda Auto launched the first generation Superb in India in 2004 and continued selling it till 2009 after which the new generation Superb was launched. The first generation didn't perform too well in our market since Skoda was a relatively unknown brand at that time, however the new Superb which was launched later in 2009 did very well and the main reasons for that were the amazing number of gizmos present in the vehicle and the sheer amount of space that put most vehicles in a segment above to shame. Now Skoda Auto is all set to launch the 2014 Superb facelift in February 2014.
The most significant changes on the 2014 Skoda Superb are –
New grille with the new Skoda logo
New headlamps and fog lights
Redesigned front bumper
New tail lamps featuring LEDs
New four spoke steering wheel
New colour schemes
Electronically movable front passenger seat that can now be controlled from the rear
Automatic parking feature like the Passat
The Skoda Superb is available in India with two engine options, 1.8-litre TSI petrol and 2.0-litre TDi diesel. The Superb is priced between Rs. 18.57 – 25.00 lakhs (ex-showroom, Delhi) so it is expected that the prices might get revised upwards. Even though this vehicle is absolutely amazing, what Skoda needs to work on is luring customers who are swayed away towards SUVs. Skoda Auto will also display the Yeti facelift at the 2014 Auto Expo.
Competitors –
Honda Accord – The Accord is a great package and comes with the reliability of a Honda. On offer are two petrol engines – 2.4-litre and 3.0-litre V6. Only downsides are the transmission which is not as advanced as the DSG from Skoda as well as the non-availability of a diesel engine. The Accord is priced between Rs. 20.45 – 21.24 lakhs (ex-showroom, Delhi).
Toyota Camry – Again, the Camry is a pretty good offering from Toyota and it is a well-known fact that Toyotas have bullet-proof reliability which is missing in Skodas. The Camry comes with a 2.5-litre petrol engine and a hybrid version is also available. Priced between Rs. 24.77 – 29.47 lakhs (ex-showroom, Delhi), the only negative point is that the Camry doesn't come with a diesel engine.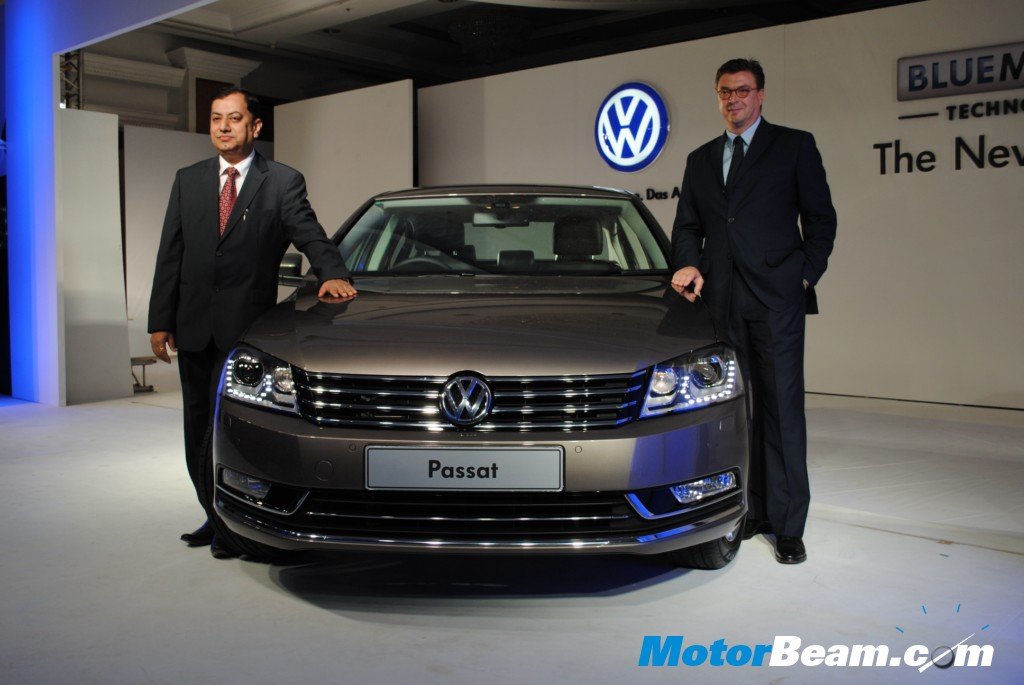 Volkswagen Passat – The Passat comes with a 2.0-litre TDi diesel engine which is found in the Superb too. The Passat is overpriced for it's segment and Volkswagen's after-sales service is again not as good as Toyota or Honda. The Superb would be our pick out of the two. The Volkswagen Passat is priced at Rs. 25.28 lakhs (ex-showroom, Delhi).