Nissan Badged Duster Compact SUV Rendered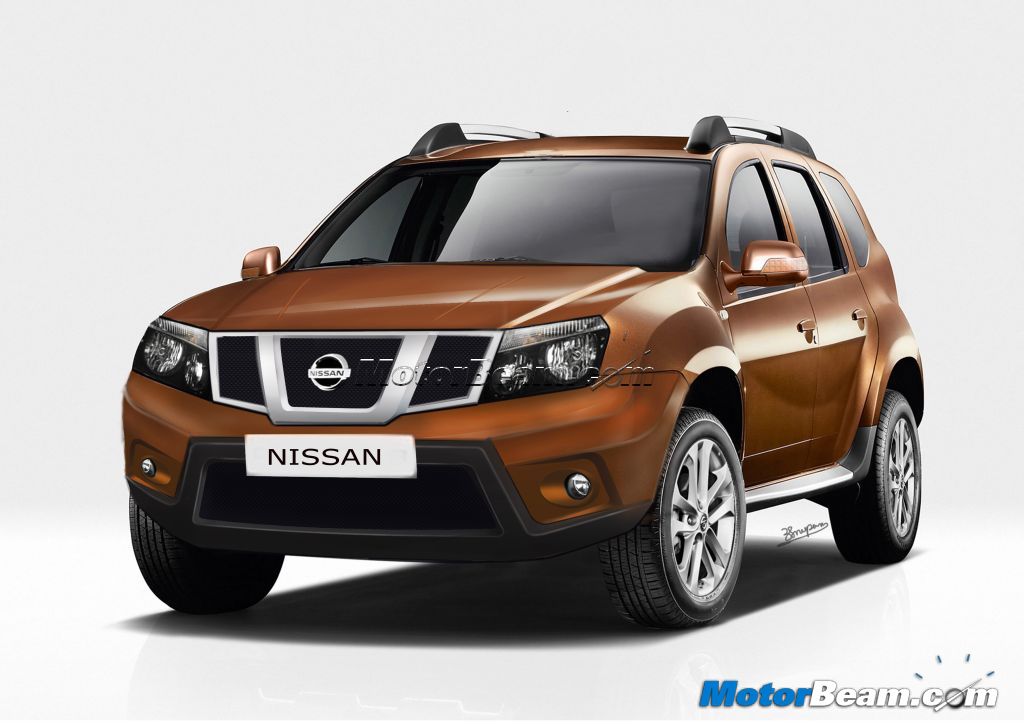 Nissan will launch its own version of the Duster by November 2013. After lending the Micra and the Sunny to Renault for their own versions, this will be the first Renault car to be used by Nissan, reversing the trend. As the Duster is precious for Renault, basically the vehicle that gave them mass sales for the first time in India, it was being speculated that Nissan will be able to use the Duster for their own use only in 2014, but sources have now revealed that the Nissan version in already in the pipeline and expected soon (codenamed NH79).
Usually re-badged cars have just a few minor cosmetic touches which differentiate it from the original car and this case would not be very different. But it is said that Nissan will do quite a makeover of the exterior of the compact SUV before putting it on sale. Our rendering specialist Anupam Singh Parihar has rightly envisioned how the Nissan badged Duster might end up looking. The front bumpers and grille will be a new design along with many changes at the rear. It will borrow heavily from the X-Trail as far as styling is concerned with possibly more aggressive looks differentiating it from the original Duster.
Nissan will use the same existing Renault engines, a 1.6-litre petrol engine producing 100 BHP of power and the famous 1.5-litre k9k engine in two states of tune – 85 HP and 110 HP. Nissan's version of the Duster will be priced a bit more, which is slightly bad news as Nissan's Micra and Sunny had an edge over the Pulse and the Scala due to their lower pricing. So if Nissan could have priced it lower than the original, it would have been a gold mine for the Japanese company. But on the other hand, Nissan could make their version more luxurious and provide more features and better interior materials to justify the higher pricing.
We will have to wait and watch how the Nissan badged Duster turns out and how exactly it will be positioned in the market. But given the popularity of the Duster, we can be quite sure that this Nissan version will do quite well too, giving the company an increase in market share.