Nissan GT-R Showcased At 2016 Auto Expo [Live]
Nissan has put on display the GT-R at the ongoing Auto Expo and the vehicle packs in quite a punch with its massive 3.8-litre V6 petrol engine.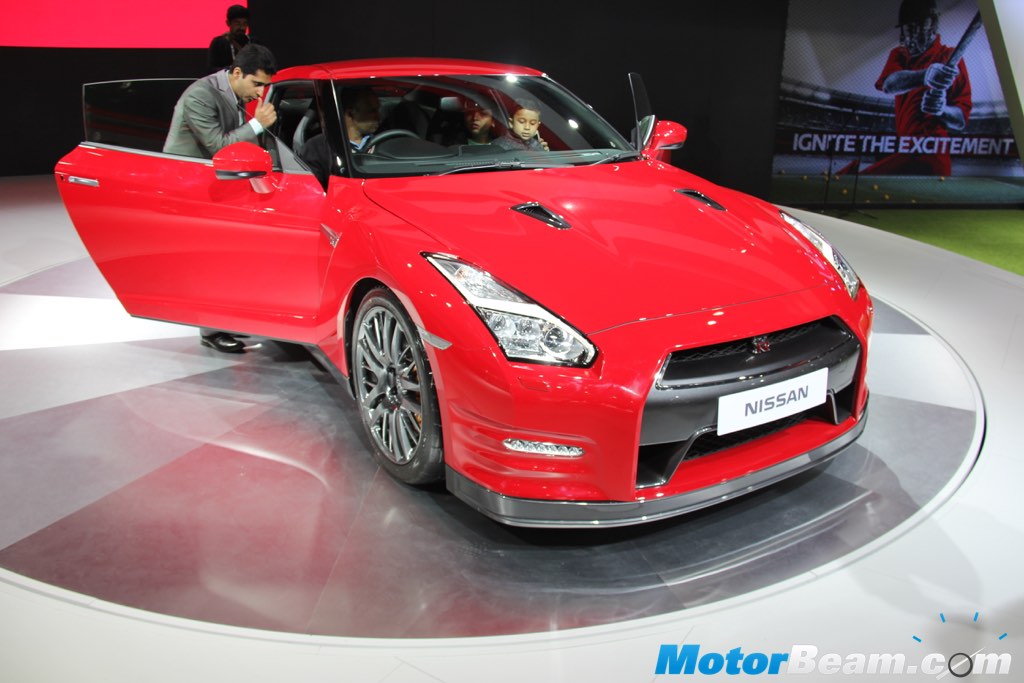 Nissan has showcased its performance car, the GT-R at the 2016 Auto Expo. The vehicle is fondly called the Godzilla and it is a favourite with enthusiasts. The GT-R isn't sold in India officially but still quite a few of them are plying on our roads. It looks really aggressive and handsome and the styling lets out a lot of appeal too. The highlight of the front fascia is the large grille while the side profile is distinct too.
The rear also looks super sexy and the circular tail lamps add a lot of character to the car. The interiors have a sporty feel to them and there are features like six airbags, ABS, Traction Control, ESC and TPMS. Nissan also offers a lot of modification options for owners and these include alloy wheels, exhausts, etc.
In terms of power, the Nissan GT-R is powered by a 3.8-litre V6 engine that belts out a massive 545 HP of power and 627 Nm of torque. The GT-R has immensely quick acceleration and it goes from standstill to 100 km/hr in just 2.8 seconds which is insanely quick. The Nissan GT-R competes with the Porsche 911, Audi R8, Mercedes SLK55 AMG and Jaguar F-Type.
Nissan GT-R
– Will be launched in India later this year
– 3.8-litre V6 engine producing 545 HP and 627 Nm
– 0-100 km/hr in just 2.8 seconds