Nissan India Hands Over GT-R To Karthikeyan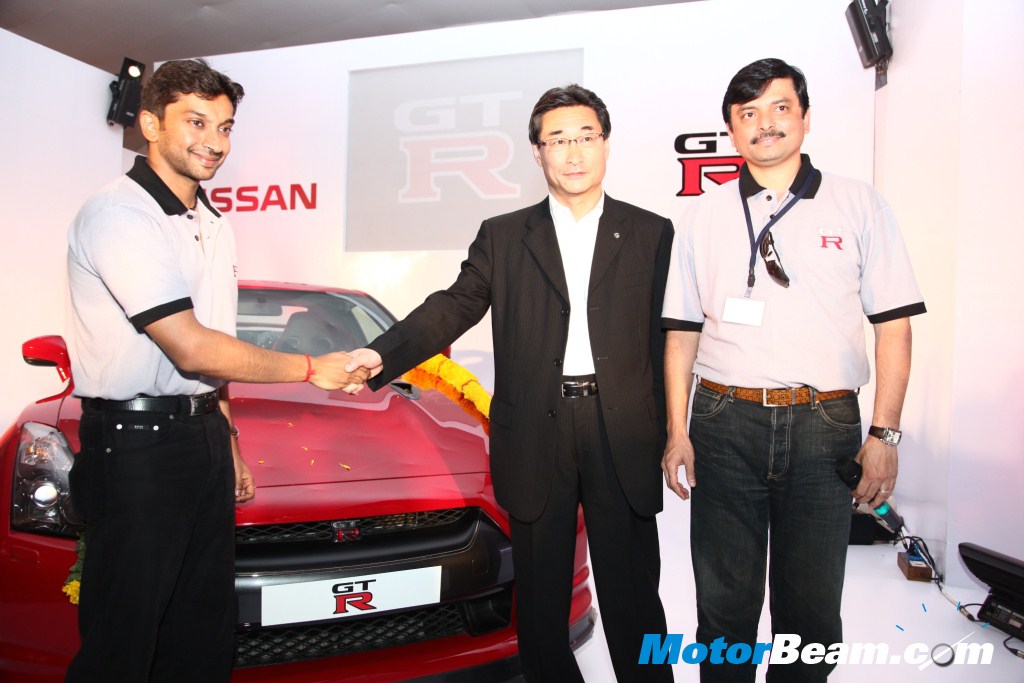 Nissan India has handed over the keys of a GT-R to Padmashri Narain Karthikeyan, the fastest Indian on wheels at a ceremony held at Madras Motor Sports Club, Irrungattukottai near Chennai. Narain Karthikeyan, an ardent and self-proclaimed fan of performance cars also drove the Nissan GT-R on the test track for some hot laps providing a visual treat of the power of this performance supercar.
The Nissan GT-R registered the World's fastest ever laptime for a mass-produced supercar at the Nrburgring circuit, less than 7 minutes 30 seconds (clocked as on April 2009). From time-to-time, the driver can enjoy the comfortable ride given by 'sports cruising,' by shifting the A-range (automatic gear shifting) into Resort mode. Features include an advanced full-time four-wheel drive system that improves traction and cornering power. This four-wheel drive system uses an independent transaxle 4WD (a world first) for greater agility. There is a brand new 480 PS (353 kW) V6 twin-turbo engine that combines power with an ultra-low emission exhaust and the best fuel economy in its sector.