Nissan Launches NV200 London Taxi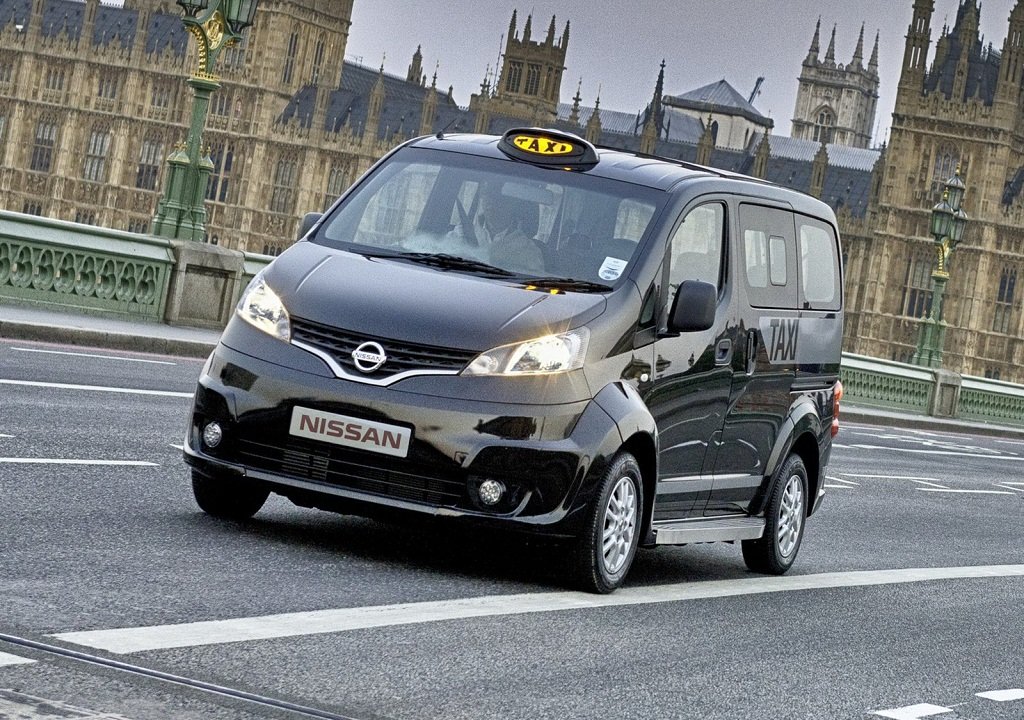 Nissan has launched the alternative for the traditional London 'Black Cab'. Currently, the drivers have only the LTI TX4 (our exclusive review) and the Mercedes-Benz Vito as the options. Named as Nissan NV200 London Taxi, it has already been unveiled as the official new cab for Tokyo and the exclusive New York City 'Taxi of Tomorrow'. And now, it is called as the London's city taxi of the future. The new cab will be cheaper to buy and will serve the 3, 00,000 daily users. It will be priced below the current TX4 model from London Taxi Company. We can expect to see this cab on London streets by spring 2014. Nissan will be launching the NV200, badged as the Evalia in the Indian market in September.

[youtube:http://www.youtube.com/watch?v=iHW5KI6IIEM 540 375]
The Nissan NV200 London taxi comes with sliding doors that provide safety to the pedestrians and other road-users since they do not swing out. It also has a transparent roof allowing the passengers to admire the sky above. The cab can seat five passengers comfortably. Three passengers can be seated on the rear bench. Two more can be seated on rear facing, fold down seats. Talking about the performance, the cab will be 50 percent more fuel efficient when compared to the best current alternative. It would be a boon for the cab drivers as the traditional ones give 35.3 miles per gallon (12.5 km/l) whereas the NV200 will give 53.3 miles per gallon (18.87 km/l).
The cab will produce 50 percent less carbon dioxide when compared to the existing best alternative. Now, that is in accordance with the Mayor Boris Johnson's Air Quality Strategy for London. Also there would be huge reduction in the most harmful NOx and PM emissions. Well, the company would also be launching the London's first electric taxi – eNV200. This should hit the roads by 2014 again. The running cost for this will be around one fifth of a conventional, diesel-powered Hackney Carriage. Perhaps, it would out beat the Mayor's target of coming up with a zero emission taxi by 2020 as we would see this electric taxi almost six years before the set target.