Nissan Working On Bringing New X-Trail To India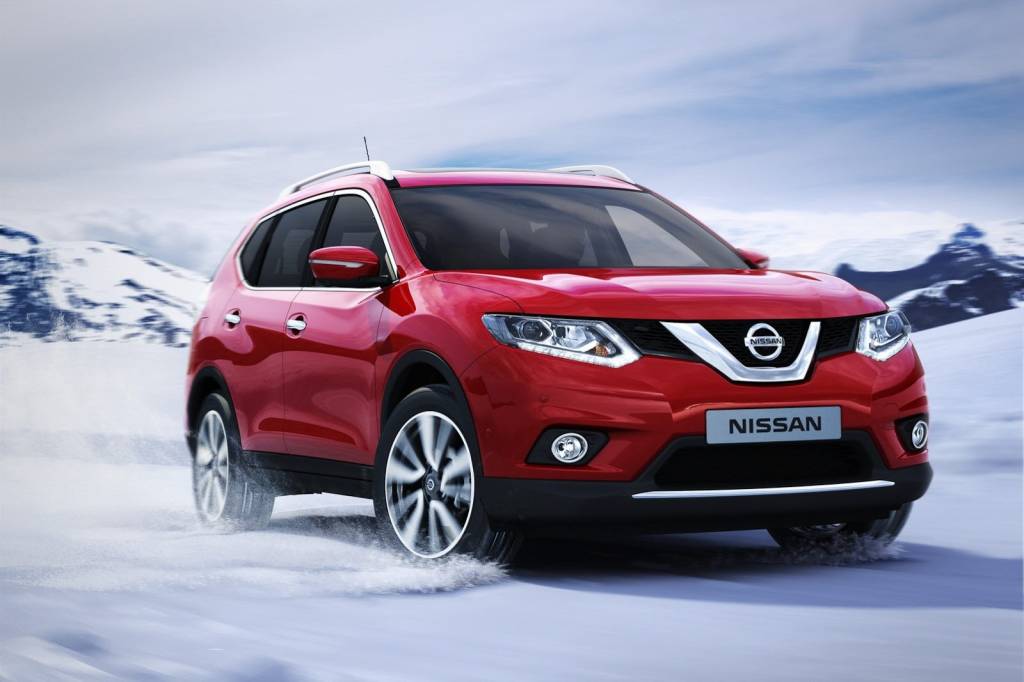 Nissan recently discontinued the X-Trail in the Indian market, clearly mentioning that it plans to focus on locally manufactured products. The X-Trail being a CBU wasn't seeing volumes and being a car in the low volume 5-seater SUV segment, wasn't doing well at all. In fact Nissan was selling zero units of the car for the most part of 2013. However the real reason for discontinuing the X-Trail wasn't the lack of volumes but the arrival of the next generation model. Being a CBU, Nissan can no longer source the old X-Trail and had to thus axe the current model in India.
Nissan continues to say that the focus is on mass market products and local models but the X-Trail will be launched in India as work has already begun on bringing it to the country. India is one among the nine places in the world where the third generation X-Trail be produced. Nissan's R&D department is already working in India to get the X-Trail ready for local production. However this will take some time as the suppliers have to start churning out parts and the launch will take place only in 2015. Nissan will only launch the Datsun GO+ MPV and Sunny facelift in 2014.
The third generation Nissan X-Trail is a vast leap over its predecessor, getting vast changes which have truly amplified the appeal of the vehicle. One of the major reasons for the dismal sales of the X-Trail was the lack of seven seats as most rivals offer the added practicality but the latest iteration of the soft-roader gets three rows of seating. Among other things, Nissan has also vastly improved the interiors of the X-Trail along with giving it a slew of equipment which is bound to make it a massive success in the SUV loving country.
[flickr size="center" float="medium"]http://www.flickr.com/photos/motorbeam/9718101720/[/flickr]
[flickr size="center" float="medium"]http://www.flickr.com/photos/motorbeam/9718102762/[/flickr]
[flickr size="center" float="medium"]http://www.flickr.com/photos/motorbeam/9714869863/[/flickr]
[flickr size="center" float="medium"]http://www.flickr.com/photos/motorbeam/9718102820/[/flickr]
[flickr size="center" float="medium"]http://www.flickr.com/photos/motorbeam/9714870973/[/flickr]
[flickr size="center" float="medium"]http://www.flickr.com/photos/motorbeam/9718102888/[/flickr]
[flickr size="center" float="medium"]http://www.flickr.com/photos/motorbeam/9714871361/[/flickr]
[flickr size="center" float="medium"]http://www.flickr.com/photos/motorbeam/9714870491/[/flickr]
[flickr size="center" float="medium"]http://www.flickr.com/photos/motorbeam/9718102322/[/flickr]
[flickr size="center" float="medium"]http://www.flickr.com/photos/motorbeam/9714870215/[/flickr]
[flickr size="center" float="medium"]http://www.flickr.com/photos/motorbeam/9718102086/[/flickr]
[flickr size="center" float="medium"]http://www.flickr.com/photos/motorbeam/9718101924/[/flickr]
[flickr size="center" float="medium"]http://www.flickr.com/photos/motorbeam/9718103266/[/flickr]
[flickr size="center" float="medium"]http://www.flickr.com/photos/motorbeam/9714871447/[/flickr]