Nissan To Open Exclusive Datsun Showrooms In India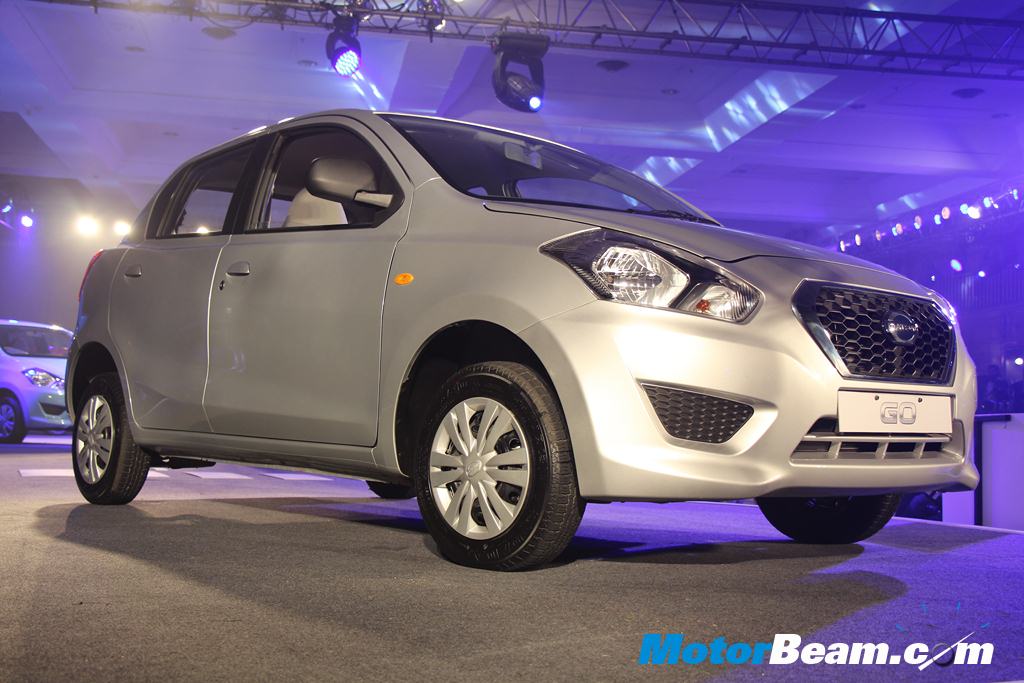 Nissan revived the Datsun brand after 30 years by launching the GO entry-level hatchback in India. The Datsun GO is priced from Rs. 3.12 lakhs to Rs. 3.70 lakhs (ex-showroom, Delhi). Since Datsun sells only one vehicle as of now, the company operates its sales out of Nissan showrooms where vehicles of both the companies are displayed and sold together. Now, to up Datsun's game in the market, Nissan is planning to set up exclusive dealerships in the country which will only sell Datsun vehicles. Nissan currently has 130 showrooms and 70 more will be added this fiscal. The manufacturer is aiming for 300 showrooms by 2017.
Officials from Nissan are studying possible locations for these new showrooms which are expected to be up and running in the coming 6 months. Nissan sells the Micra Active, Micra, Sunny, Evalia, X-Trail and Teana in India while Datsun sells the GO hatchback and the GO+ MPV will be launched soon. This clearly shows that both the companies have different customer profiles. While Nissan targets buyers from the premium hatchback and mid-size sedan segments right up to the luxury segment, Datsun vehicles are mostly aimed at first time car buyers.
Nissan earlier marketed and sold its vehicles through Hover Automotive but due to increasing complaints from customers, the company terminated the contract and now Nissan directly markets its vehicles in India. Hopefully, this will lead to a better experience for customers, existing as well as potential. Nissan is also gearing up to launch a facelift of its caaaaar Sunny which is loved by buyers for the space and practicality that it offers.
Since Nissan doesn't want customers to be worried about parts availability for their vehicles, the company has set up a huge spare parts distribution centre in Chennai spanning a total area of 4.8 lakh sq.ft. Two other similar distribution centres will come up in North and West India and these will measure around 15,000 sq.ft. This is being done to ensure speedy delivery of parts to service centres and to increase the level of customer satisfaction. It seems Nissan is really gearing up to grow their base in India while Datsun too is highly optimistic of its success with the GO and GO+. Till date, 5000 bookings for the Datsun GO have been received.