Nissan Unveils IDS Autonomous EV Concept At Tokyo Motor Show
Nissan unveiled the IDS concept an autonomous EV that represents the future of autonomous driving and zero emission EVs from Nissan.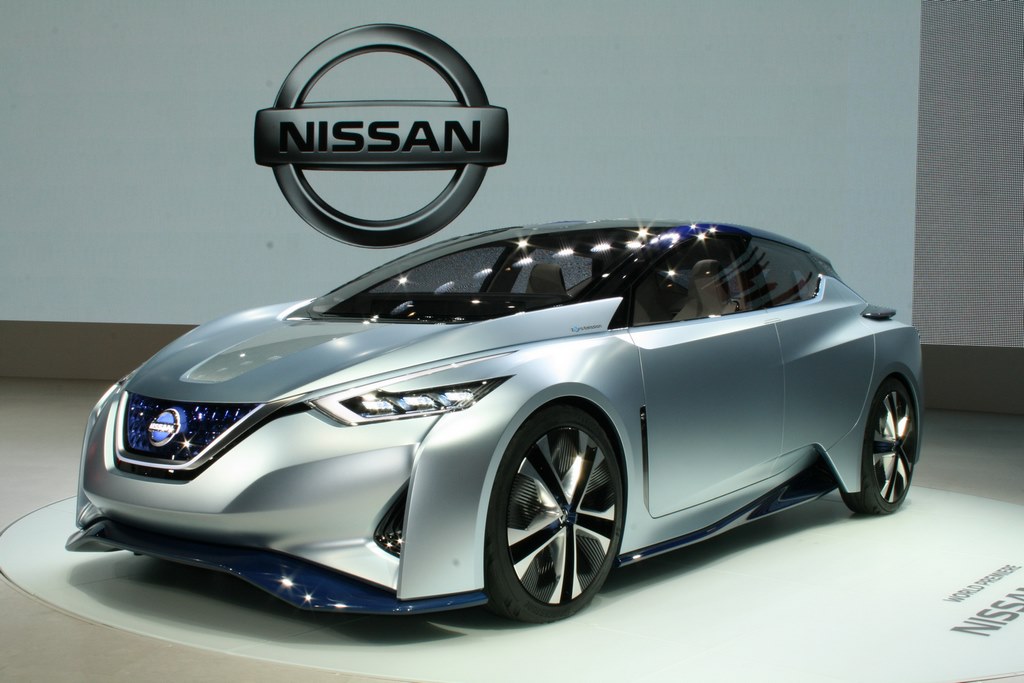 Nissan unveiled an autonomous electric concept vehicle at this year's Tokyo Motor Show. This concept car is said to represent the future of autonomous EVs from Nissan with zero emission. The car named as 'IDS Concept' might also be the preview of the next generation Leaf, though Nissan has not mentioned anything about it. The car gets the Nissan Intelligent Driving along with the company's autonomous driving technology which will be equipped in future models from 2020.
The Nissan IDS Concept comes fitted with an all-electric drivetrain which derives its energy from a high-capacity 60 Kwh battery to help in long distance driving. Other than this, the concept also has wireless charging technologies, pilot-park technology that can be operated through either a smartphone or tablet. The system offers two driving modes, one is the manual-mode while the other is called the pilot-mode.
The manual mode, is when the driver has control of the vehicle. Though the car is controlled by the driver in this mode, Nissan Intelligent Driving technology will continue to assist the driver. Along with this the car's interiors also change accordingly as the seats faces forward, the steering wheel appears along with driving meters and a heads-up display that provides Navigation and other driving Information to the driver. Also, the interior lighting switches to blue as Nissan states that the colour helps increase concentration for the driver.
The Pilot mode is when the car performs all the driving aspect, while imitating the driver's driving style in-terms of accelerating and braking. Here, the interiors of the car again change accordingly as the cabin becomes more spacious, while the steering wheel recedes into the centre of the instrument panel and a large flat screen comes out. Also, all four seats can rotate slightly inward for easier passenger conversations.
The exteriors of the car are completely aerodynamic and made of full carbon-fibre material to reduce aerodynamic drag. The car also comes fitted with thin 175-size tyres which further reduce air and roll resistance. The wheels are positioned at the corners so as to increase cabin space and also achieve a wrap-around design for the car. The grille appears transparent with the pattern resembling stack of ice boxes which match well with the bluish-silver colour of the car. Also various exterior lights are displayed so as to make pedestrians and others in the surrounding aware of its presence.