October 2013 Car Sales Figures & Analysis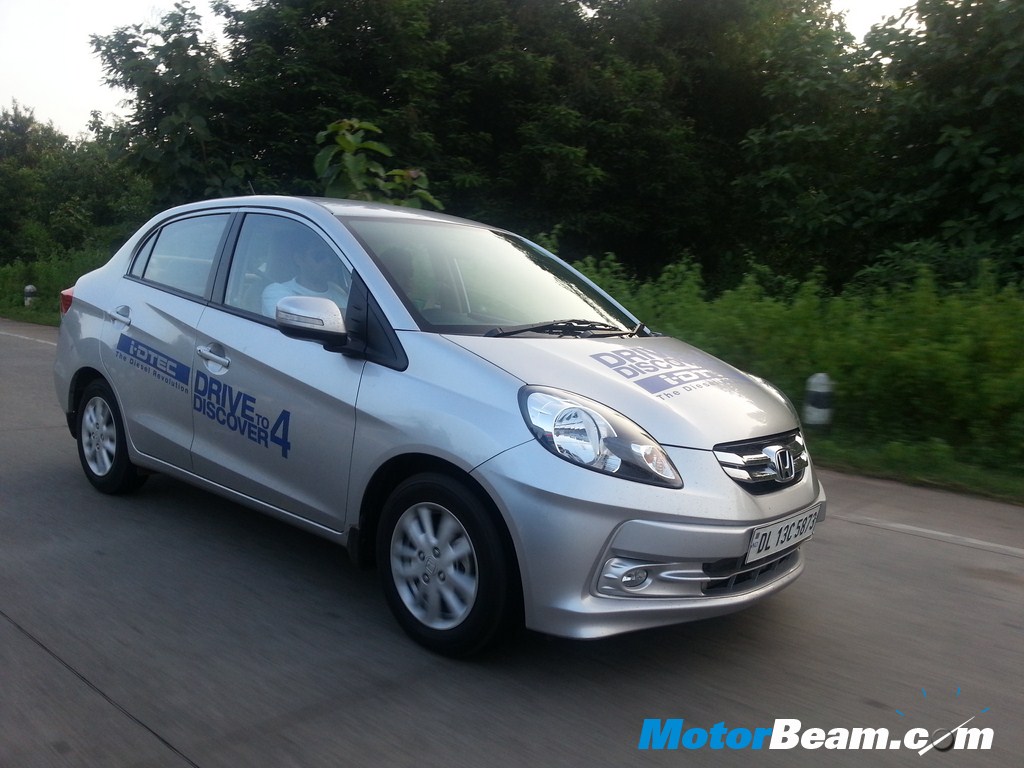 The Big Picture –
• Sales figure of almost every company hits the peak usually two times in year, once before the financial year closure and once in the month of festival.
• Same has happened in October month as Indian automobile industry records peak sales figure of current financial year.
• Like a firecracker rocket, sales figures of almost every manufacturer reached the sky and recorded a good growth.
• Surprisingly Maruti Suzuki, the market leader, has seen marginal fall in sales when compared to that of previous month. Similarly Ford and Hindustan Motors has also lost their steam.
• One successful product can make up fortunes and bring back the lost fame of company. We have seen this happening with Renault, Honda and Ford in the past and now Nissan Terrano, Skoda Octavia and Fiat Linea Classic are promising to do the same for their parent companies.
• While Maruti Suzuki, Hyundai and Mahindra took the first three places respectively, real activity took place further down in the table. Once again Honda and Ford exchanged their places and Nissan climbed up and settled at one place above Volkswagen.
Segment Leaders –
Top 20 –
• It is moment of joy and at the same time a moment to worry for India's leading car manufacturer, Maruti Suzuki, as Swift twins secured top two spots but by displacing their own sibling, the Alto.
• While premium hatchbacks and a compact sedans have witnessed a rise in sales, why an entry level car like Alto has seen decline in sales? It is the question which is unanswered for the past few months.
• Wagon R ensures the first four places of the table belong to Maruti Suzuki only.
• The Hyundai Grand i10 witnesses sharp rise in demand and hence zooms past Mahindra Bolero and displaces it from 5th spot.
• Even after performing its best feat since launch, the Honda Amaze has not been able to climb a single place in the table.
• Ertiga's long time downfall has come to an end this month as it's sales numbers have bounced back sharply.
• Thus we have seen lots of action happening in the Top 20 table this month.
Company wise Break-up –
• We have been saying that sales performance of entry level cars is direct indicator of market sentiments. Similarly we can relate the sales performance of an entry level car, Alto 800, directly to sales performance of the company. Many cars from Maruti Suzuki have registered impressive sales figures but as Alto's figures dwindled, thus cumulative sales performance of the company has also been affected negatively. Maruti 800 draws attention this month as more than 2000 units have been dispatched in October when new cars like Estilo and A-Star are managing a figure of around 500 units only.
Lifestyle Utility Vehicle, the Ertiga, bounces back strongly as more than 7000 units have been sold in October compared to 2657 units in September.
• Hyundai celebrated this Diwali in Grand style as its new hatchback Grand i10 recorded a massive sales figure of 11,519 units. This figure of 11,519 units is second highest sales figure ever for any Hyundai car, highest being 12,500 units of Eon, sold in March 2012. Remaining cars were just able to keep up with momentum but the company has not witnessed any sharp rise in sales.
• Bolero, Scorpio and XUV500, the top three selling models from Mahindra brings joy back to the company and gives a good reason to celebrate in the festival season. The Bolero is back to 10,000+ units league, Scorpio managed highest ever sales figure in past two years and XUV500 recorded 3000+ sales figure after a while. These three reasons adds to company's strong rise in sales figure.
• For Tata Motors, the things are changing in positive direction as sales figure of the company is increasing consecutively. Indica and Indigo series is doing better than past few months and hence there is rise in overall sales of the company.
• The Toyota Innova, the bread and butter offering for the company, in new avatar is the sole contributor for the company's rise in sales number.
• Every other company should learn a lesson from Honda about how to take advantage of high demand and supply before the high tide goes away. As new Honda City is around the corner, company might have stopped producing current version and hence we are seeing only 31 units being dispatched. So that empty production capacity is allocated to Amaze instantly and hence we can see 9564 units being dispatched in last month.
• Chevrolet might be having sigh of relief as Sail twins is receiving same demand as it used to before facing the technical glitch. Along with Tavera and Beat, Sail sedan is emerging as a decent seller for the company.
• Surprisingly Ford won't be able to light the fire-crackers and join the celebrations, as they have witnessed drop in sales in October 2013. EcoSport is not yet being delivered in large numbers, in festival season too, in spite of huge demand. Ford Fiesta draws our attraction for the first time as it has recorded highest ever sales figure, since launch, of 410 units.
• Volkswagen's new Jetta and variants of Vento are the reason behind the marginal rise in sales for the company this October. These meager sales figures are forcing the company to go back to the drawing board and re-think upon the stringent quality standards which are the major factor behind the high prices of all the Volkswagen cars.
• After many months, we have witnessed that every model from Skoda, except Laura, has recorded rise in sales figure compared to the previous month. Rapid and Fabia has received minor updates and hence the company might have dispatched more units in anticipation.
• The Renault Duster has once again worked wonders, but this time in different avatar of Nissan Terrano. Dispatches of the Terrano have begun with a bang as 3079 units have been sent out in October. This has yielded more than 100% growth in sales compared to previous month and same month of previous year.
• The Renault Duster is still keeping the company's sales figures afloat and the company is heavily relying on it.
• Hindustan Motors continues to sell nothing with the Pajero Sport only vehicle to do any numbers for HM-Mitsubishi.
• Fiat's sales figures are increasing slowly as Linea Classic is gaining momentum over past couple of months.
Category wise Break-Up –
Gainers Vs Losers –
Podium Finishers –
Things to Look Out For –
• Along with all new Octavia, will mildly updated Fabia and Rapid work well for Skoda India?
• How long Nissan can manage to sell Terrano in such good numbers?
• Once new Honda City is launched, how company is going to manage capacity constraints?
• Why Alto 800 is seeing such a drop in sales, is it a situation to raise alarms for the company?
• Are these high sales numbers of Hyundai Grand i10 due to festival season or those will repeat in coming months too?