Official Sketches Of Lotus C-01 Leaked, Looks World Apart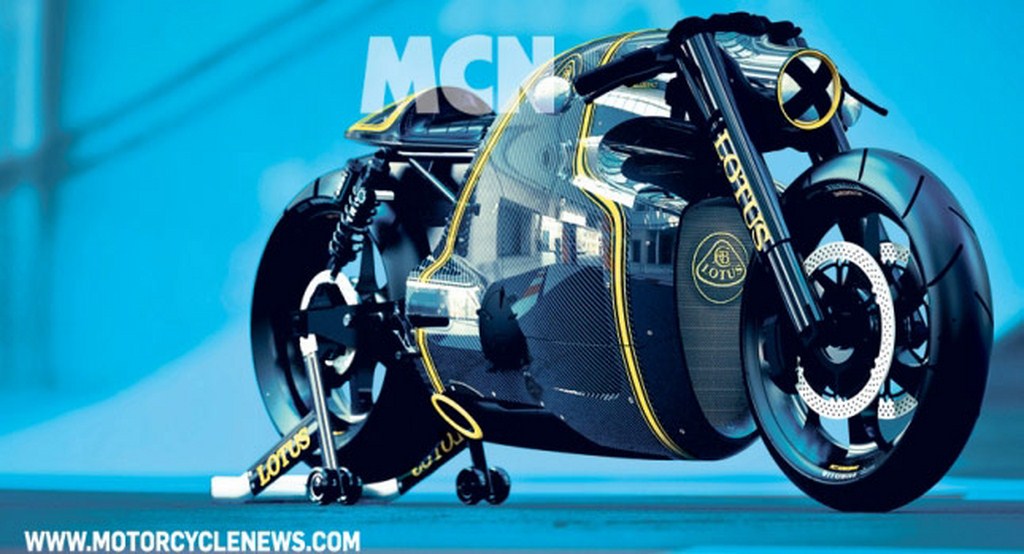 Lotus had announced last year about stepping into the world of motorcycles. But no one had a clue about Lotus' futuristic plan. Lotus founder had a motto "simplify, then add lightness", which he brings it into the powerful looking bike concept too. The Lotus C-01 superbike sports futuristic design built majorly around carbon-fibre. The single-seater will be powered by a 200 HP, V-twin engine which spells extreme power for a motorbike. Interesting bits about the C-01 are yet to be mentioned, so continue reading.
Helping design the C-01 is concept vehicle designer Daniel Simon. Simon has worked for the Volkswagen Group and has an important role in designing the Bugatti Veyron during the company's revival phase. And most interestingly, it was Simon who had designed the futuristic vehicle designs in the movie Tron: Legacy. His role seems evident looking at the pictures of the futuristic C-01 superbike. The carbon-black and gold colour body pays homage to the Lotus brand livery. Lotus motorcycles have also worked in collaboration with the Holzer Group, which pioneers in materials like carbon-fibre, aerospace steel and titanium.
The Lotus C-01 will be manufactured by Kodewa GmbH, an auto racing team which partners with Lotus in motorsport racing. The Lotus brand has been known for performance cars built to be lightweight. The F1 team Lotus is also not unknown which has had quite a few moments in the high speed sport. The Lotus Motorcycles brand seems all prepped to give the Marque a new dimension. With expert inputs right from the design part to materials and manufacturing, the Lotus C-01 superbike will be a top-notch combination of speed, lightweight and futuristic looking motorcycle.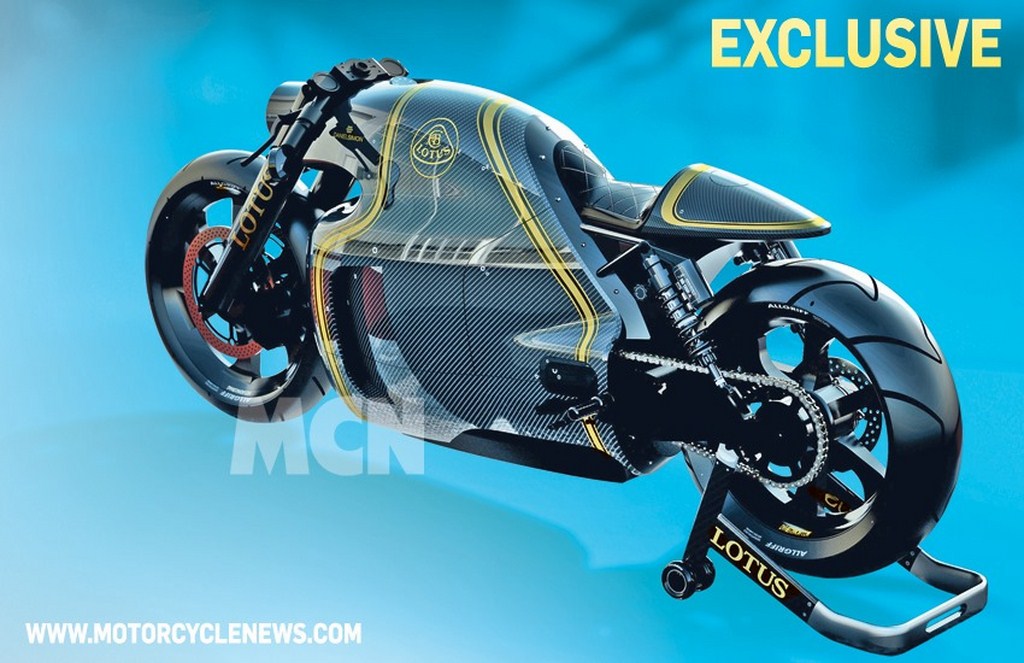 Pictures Source – MCN