Okinawa Praise Is A Chinese Scooter, Not Indigenous As Claimed
The recently launched Okinawa Praise electric scooter bears similarities to a Chinese scooter, isn't indigenous as claimed.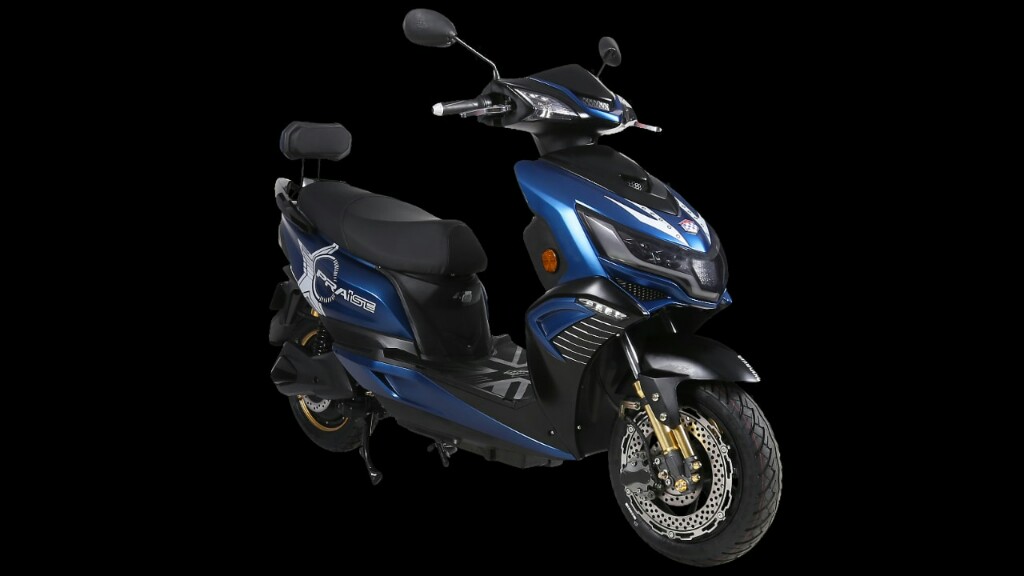 Okinawa debuted in India with the launch of the Ridge e-scooter and a week ago launched its second offering for India, the Praise e-scooter priced at Rs. 59,889/- (ex-showroom, Delhi). Established in 2015 as Okinawa Autotech Pvt Ltd, the company is headquartered in Gurugram with a manufacturing facility in Bhiwadi, Rajasthan. The company is in the business of developing electric-powered vehicles for a cleaner environment.
The Okinawa Praise has been termed as the fastest e-scooter in India with an impressive top speed of 75 km/hr (depending on the load). Claiming a range of 170-200 kms on a single charge, the e-scooter also comes with features like keyless start, LED headlights, Find My Scooter and anti-theft sensor.
Interestingly, Okinawa claims that the Praise is a complete in-house project with complete vehicle design and components being designed by the company itself, including the Li-ion battery (for which a patent was applied). Surprisingly, there is a Chinese scooter named Luyuan Rong Wei MNR-DAS7220-Z7 (quite a long name!) that looks near identical to the Praise. Luyuan, for your reference, is a 20-year old company with a big product line-up in electric scooters and is quite popular in China.
The Luyuan's e-scooter has similar bodywork, identical front and rear suspension and an identical front disc brake setup where the huge front disc brake masks the alloy wheel completely. The electric motor seems to have the same specifications as well, but there is no mention about the lithium-ion battery which Okinawa says will make its debut in the Praise a few months later. The logos both the companies use too are somewhat similar. They have the same shape, detailing but with different colours.
Okinawa denies that neither is Luyuan their partner in any way nor is the Praise a rebadged version of the Luyuan's e-scooter. However, it states that the Chinese company is a component supplier for some controller units used in the Praise and that the e-scooter is otherwise a true Okinawa product. Okinawa could have been inspired by Luyuan while developing the Praise and there's nothing wrong about that as long as the products offered here serve the purposes intended. That said, Okinawa's claim that the Praise is a completely in-house built product does come as a surprise and hope the company will shed some light on this.
Okinawa Praise Chinese Scooter
– Okinawa's Praise looks near identical to the Luyuan Rong Wei MNR-DAS7220-Z7
– The Praise is Made-in-India and is the most advanced e-scooter available in India
– Bodywork, suspension and brakes are almost similar between both the e-scooters