Transport Ministry Orders Individual Probe As Another Okinawa Scooter Gets Consumed In Flames
Another fire accident involving a Okinawa Praisepro has forced Transport Ministry to order individual probe into EV fires
It was a jolted awakening for the Transport Ministry as another fire accident involving an Okinawa Praisepro has forced it to order a fresh individual probe into all EV fires across the nation. As accidents continue to rise, Road Transport and Highways Secretary Giridhar Aramane has said that each and every incident will be probed.
The latest fire accident involving the Praisepro was the fourth such incident this year alone for the Gurgaon-based EV manufacturer. The first incident occurred on 25th March when a father and his daughter died in Vellore, Tamilnadu, after their Okinawa electric scooter's battery caught fire while charging in their bedroom.
The second incident happened on 28th March when another Okinawa scooter ignited in Manapparai, Tamilnadu, while the third incident happened in mid-April when an entire Okinawa showroom got gutted in flames in Chennai.
The latest fire accident involving an Okinawa Praisepro happened in Hosur, Tamilnadu, when the scooter's 29-year-old owner, Satheesh, was riding it on the outskirts of the city. The rider sensed smoke emanating from under the seat and immediately jumped off the scooter. He escaped by a whisker as the fire gutted the entire scooter within minutes later.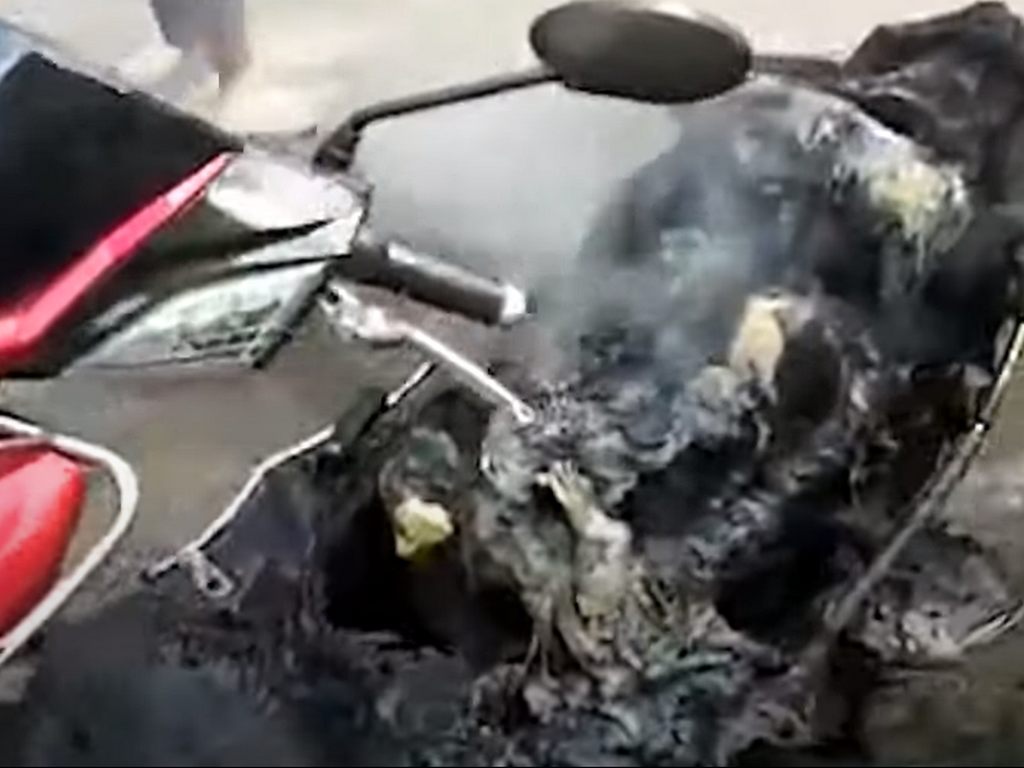 But, this time, Okinawa refused to take the blame stating that the owner didn't perform timely service even after being called over phone multiple times. It must be noted that the scooter was just over an year old.
Okinawa also stated that it has a strategic partnership with My TVS and over 700 local authorised garage owners to provide customers with convenient service at any time and from any location. It also said because EV is a new technology, it is important for customers to understand how to take proper care of their vehicles.
Earlier, Transport Minister Nitin Gadkari warned that companies found negligent will be penalised and a recall of all defective vehicles will be ordered after receiving the report of an expert panel that has been formed to inquire into the matter.
The government had ordered its earlier probe last month after an Ola S1 Pro caught fire in Pune. The Centre for Fire Explosive and Environment Safety (CFEES) had been asked to probe the circumstances that led to the incident and also suggest remedial measures.
It must be noted that Okinawa issued a recall for 3215 units of its Praisepro scooter only last week to fix battery related issues.