Broken Promises Turn Ola Scooter Customers Livid With Fury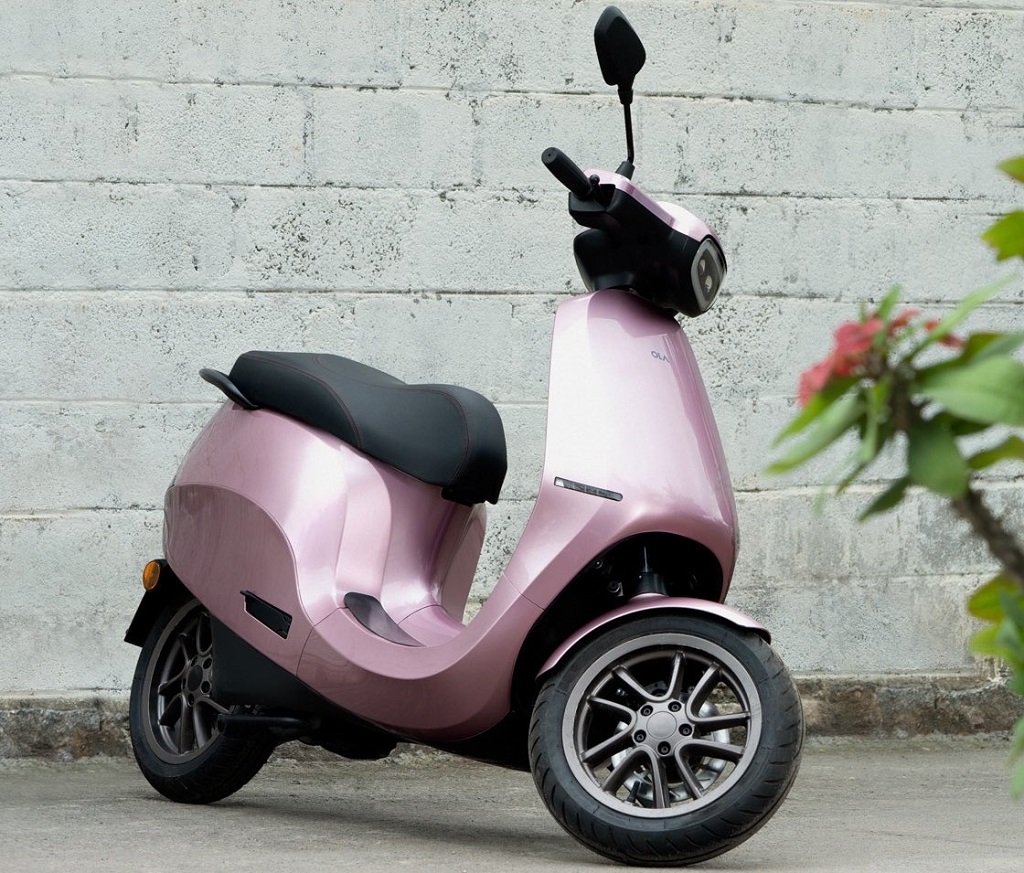 Ola scooter customers who are awaiting delivery are not a happy bunch
No sooner did Ola CEO Bhavish Aggarwal send out a tweet providing an update on December deliveries of the company's electric scooter, hordes of customers who are yet to receive their prized vehicle began responding ceaselessly.
Aggarwal had said Ola has dispatched all units of the S1 and S1 Pro electric scooters that have already been purchased, hinting that once the registration process is done (he did claim the paperwork did take longer than anticipated) owners can collect their scooters.
While the company is moving ahead with plans to open its next purchase window, Ola scooter customers who had been promised delivery by 31st December, 2021, were furious that the firm has failed to honour its commitment.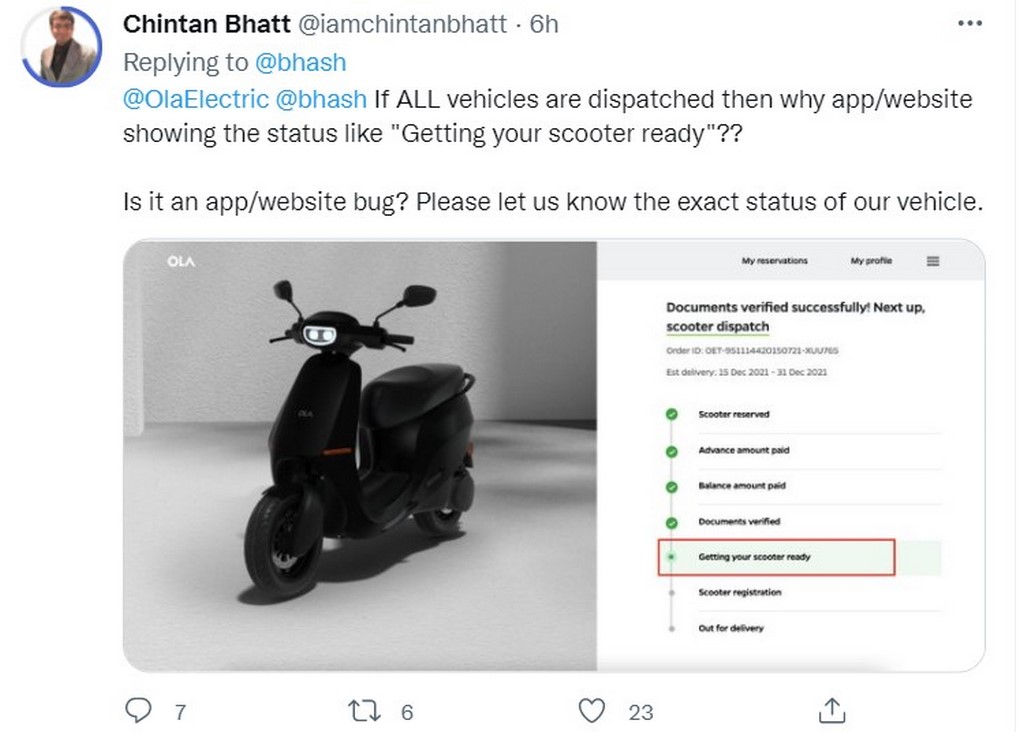 As is well known, Ola Electric deferred commencement of deliveries thrice – from 25th October, 10th November and 25th November – before finally handing over the first batch of the electric vehicle (EV) to awaiting customers on 15th December.
As can be seen from the above screen grab, customers are awaiting updates about their scooter from Ola and simply want the exact status of their vehicle.
The multi-step online process which can be tracked through a dedicated application reveals a different story claim customers who think they have been deceived.
Some report that they have gotten calls from Ola Electric after 7 pm today (31st December 2021) letting them know that their scooter will be available only in the first week of January 2022.
Interestingly, due to heavy demand for the Liquid Silver colour, customers are being asked to pick any of the 9 other paint options for the delivery process to be expedited or await delivery in the second week of January 2022.
While the firm's call support has not proved to be very helpful to Ola scooter customers, its support team usually replies to a tweet with a request seeking the individual's name, order ID and registered mobile number.
The entire thread can be seen below –
Not only is Ola facing trouble with disgruntled customers, but it seemingly is not doing well when it comes to providing acceptable labour conditions as well.
In a recent report about labour conditions in India's new economy, brought out by UK-based FairWork Foundation, Ola and Uber scored the lowest, while Flipkart topped the list with a score of 7 out of 10.