Ola To Launch 3 New Products By 2024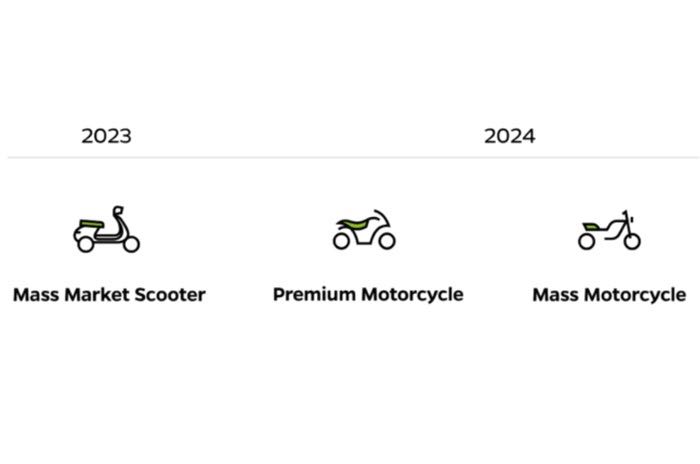 Ola Electric upcoming scooters and bikes launch plan revealed
Ola to launch their upcoming electric scooters and bikes by 2024. The Indian electric vehicle maker has confirmed three new products for the next two years.
Currently, they offer the Ola S1 in three variants in the Indian market – Pro, Standard and Air. This year they are planning to introduce a mass market electric scooter. It is yet to be known if this scooter is an all-new model or the Air trim of the S1 scooter which has not been introduced yet.
The second product planned is an electric motorcycle. This will be the first motorcycle from the company. It will be introduced in early 2024 followed by a premium motorcycle that will be launched later in 2024.
From the presentation infographics, it seems like they will introduce a sports bike body type first followed by a retro motorcycle inspired e-bike.
Apart from these new scooters and motorcycles, Ola is also preparing to enter the 4-wheeler segment with a range of new electric cars. Their first electric car is in the pipeline and is scheduled to launch in 2024.