Peugeot Metropolis Could Be Launched In India
Mahindra is planning to get the Metropolis three-wheeler scooter to India and could offer it with smaller capacity engine to keep costs down and price the model competitively.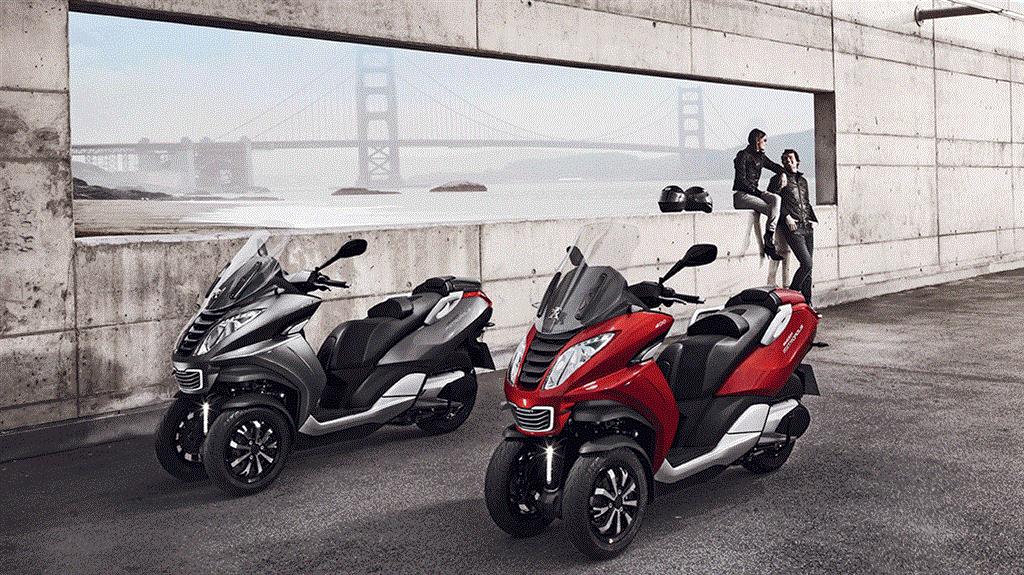 Mahindra seems to be very serious about bringing its recently acquired Peugeot Scooters to the Indian market. While one would expect the automaker to bring the more conventional scooters first, Mahindra wants to go a bit radical and is planning to launch a three-wheeler scooter first. In a recent interview, Executive Director at Mahindra, Dr. Pawan Goenka stated that the company is looking at the possibility of introducing Peugeot models in the country and a three-wheeler scooter is an interesting proposition.
This three-wheeler is none other than the Peugeot Metropolis that is a popular offering in Europe. Powered by a 400cc liquid-cooled engine belting out 37 BHP of power, the Metropolis makes heads turn due to its unconventional design thanks to the three-wheel setup and a rather complex suspension. To make it a success in the Indian market, the Metropolis needs to be realistically priced and Mahindra could use a smaller 300cc or 250cc motor under the belly to bring costs down.
Nonetheless, the Peugeot Metropolis would be the most powerful scooter in the country while also being a one-of-its-kind offering and will take on the upcoming Hero Zir as well as the Honda PCX150 that is set to compete in the premium end of the scooter space. Apart from the Metropolis, Mahindra is also looking to launch other Peugeot products in India which could include the Django 125 retro scooter, Satelis 125 power scooter and the Speedfight 3 lightweight 125cc scooter targeted at young buyers.
Sure these products are optimistically priced in Europe, but the same can't be applied in India. Mahindra will have to rework for a more competitive pricing that might just give the French scooter brand a slight competitive edge in India. That said, either of the launches are still at least one year away or maybe more. In other news, Dr. Goenka spoke about bringing the highly awaited Mojo street fighter to its showrooms by September this year. Yes, that's coming too!
Source – Topgear.com