Piaggio To Launch Vespa GTS 300 In India, Showcased At 2015 IBW
Piaggio displayed the Vespa GTS 300 at the 2015 IBW and the powerful scooter will be launched in the Indian market very soon.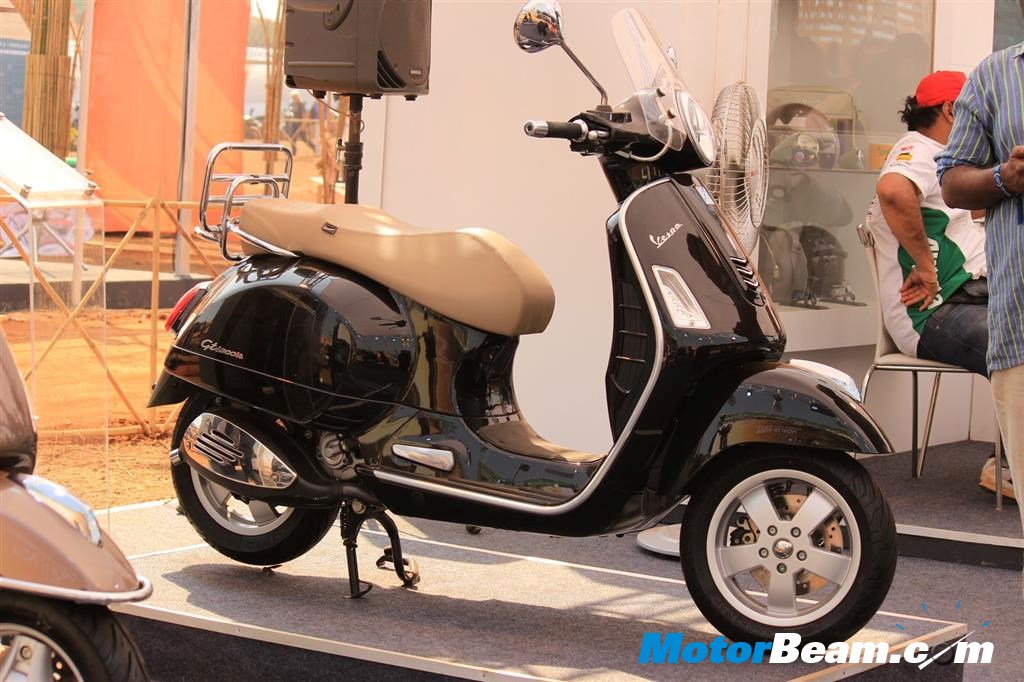 The Vespa range of scooters has a cult following in India and across the world. While Piaggio doesn't sell the Vespa in large numbers in India, it surely has a huge fan base all over the country. People love Vespa scooters for their retro styling, bright colours and so on. At the 2015 India Bike Week, Piaggio had showcased the Vespa GTS 300 and this scooter will also be launched in India soon. Now what is so special about the GTS 300? Well, the Vespa GTS 300 looks similar to other Vespas with its retro design philosophy but it comes with a very powerful engine that makes it a sleeper scooter.
The Piaggio Vespa GTS 300 is powered by a 278cc quasar engine which is a single-cylinder catalysed 4-stroke unit with electronic injection. This engine produces 21.1 HP of power at 7500 RPM and 22.3 Nm of torque at 5250 RPM. The GTS 300 comes with liquid-cooling and fuel is supplied through port injection. The scooter has an electric starter and the transmission is an automatic Twist and Go CVT torque server unit. For added safety, Piaggio has equipped the Vespa GTS 300 with a two-channel ABS system and an ASR system for traction control. The scooter comes with a 120/70/12 tyre at the front and 130/70/12 tyre at the rear.
The front suspension of the Vespa GTS 300 comes with a single-arm, dual-chamber hydraulic shock absorber with coaxial spring while the rear suspension comes with two dual effect shock absorbers with adjustable pre-load. The scooter gets disc brakes both at the front and rear. The Vespa GTS 300 has a top speed of 128 km/hr and its fuel efficiency is claimed to be 29.76 km/l. Piaggio sells the Vespa GTS 300 in the US for $6599 so we can expect it to be priced at Rs. 2.5 lakhs in India. Very few would prefer buying such an expensive scooter here and it is most likely going to cater to only a very niche set of buyers.