Renault Stops Production Of Pulse & Scala Due To Poor Sales [Updated]
Renault India hasn't produced the Pulse hatchback and the Scala sedan for several months now. Slow sales of both the models is the reason behind no production of these badge-engineered vehicles.
The Indian automobile industry has seen a lot of ups and downs in the past year. Most manufacturers have seen dwindling sales while a few have been able to increase their sales with the launch of new models and facelifts of existing cars. A drop in sales has forced companies to either discontinue certain models or cut down production. Renault has been facing a similar issue with two models from its portfolio, the Pulse and Scala. Both these vehicles have sold in limited numbers since the start of this financial year and this has resulted in Renault stopping their production.
Renault produced 183 units of the Scala in May 2014 and the car hasn't been produced since then. The Pulse's last production batch was of 59 cars in October 2014. The pause in the production is most likely for inventory correction and there is a possibility of facelifts of both the models coming up in the coming months. The slow sales have resulted in a stock pileup at dealer stockyards as well as the factory. During April-January 2014-15, the Pulse saw a drop of 53% in its sales volumes and the sales were just 1646 units whereas its lesser priced badge cousin, the Nissan Micra found 7040 new homes in the same period. Similarly, the Scala saw a drop of 74% and was down to just 1177 units whereas 4374 units of the Nissan Sunny were sold.
Both the Scala and the Pulse are badge cousins of the Nissan Sunny and the Nissan Micra respectively which managed to sell way more than both the cars. Renault charges a premium for both the vehicles which are almost similar to their counterparts and most customers choose to not pay this premium. Nissan released a facelift for the Micra and the Sunny in 2013 and 2014 respectively which made them look fresher whereas Renault is yet to launch any facelift. Also the fact that the dealers are more interested in selling the compact SUV Duster makes matters worse for the hatchback and sedan. Both the cars receive a step-motherly treatment from the company as well which concentrates majorly on the high selling Duster.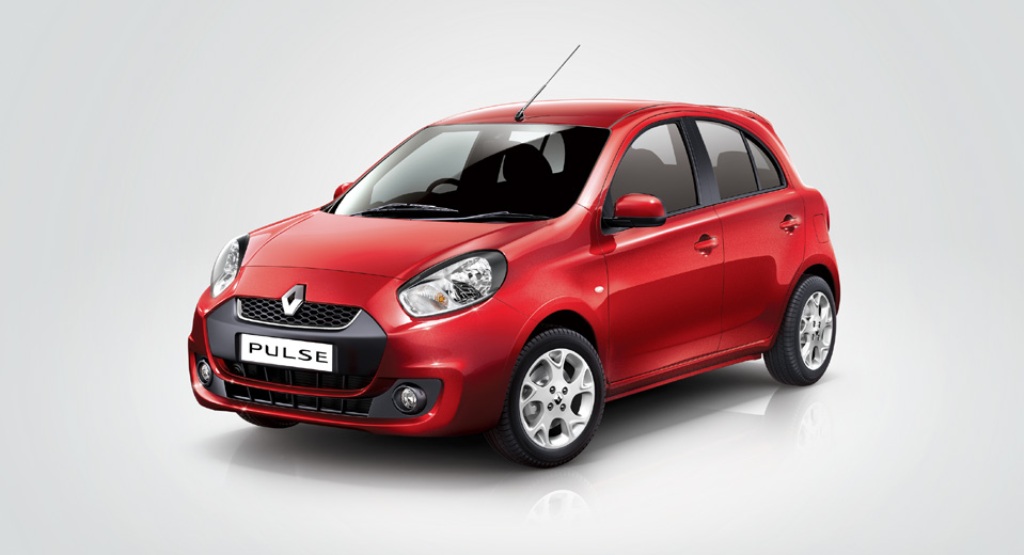 Update – Renault hasn't shut production of either the Pulse or the Scala although production has been limited due to low demand in the Indian car market.
Source – Business-Standard.com