Piaggio Launches Apé Mini Half Tonne Truck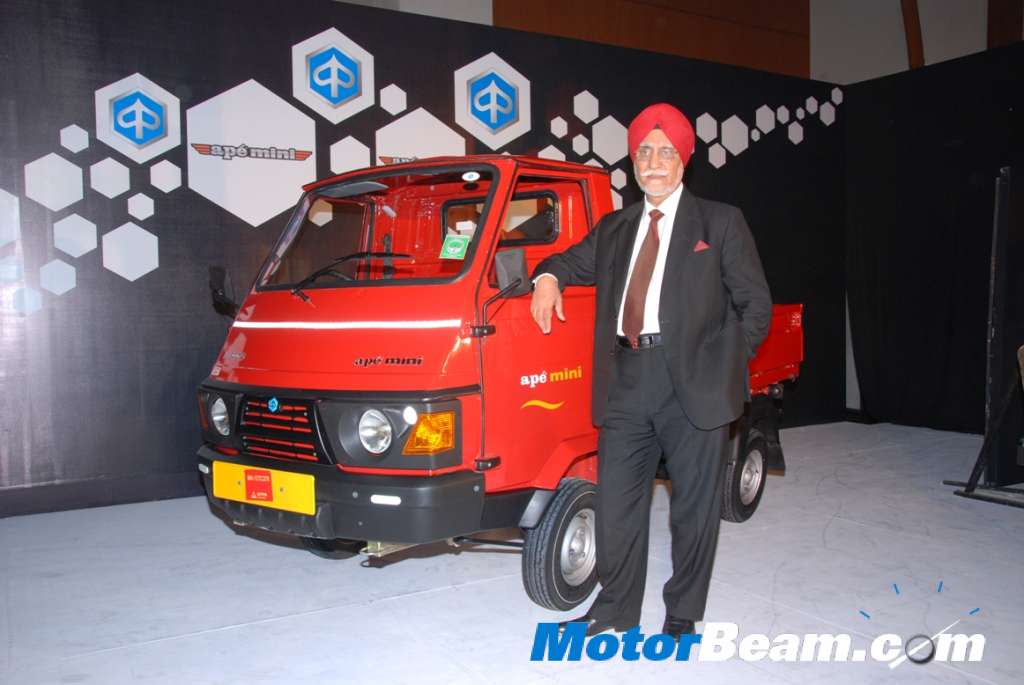 Piaggio unveiled apé mini, a state-of-the-art half tonne cargo 4-wheeler uniformly priced at Rs. 1,73,600/- across India (ex-showroom). Piaggio's confidence in the performance of apé mini is evident in the 15-month warranty and 5 free services that the Company offers. Additionally, the product will be backed up by Piaggio's world-class sales and service network of over 760 touch points that consistently provide quality service and spares, 24×7 across India.
The apé mini offers the best mileage in its class – of all 29 kms per litre. It has the largest cargo deck in the category, enabling optimum load capability. At 230 mm, the ground clearance of the vehicle is the highest in its class, ensuring safe and smooth driving over speed breakers and the challenging terrain of congested city roads. These features add up to low operating costs that ensure the best earnings for the buyer. The apé mini has a spacious car-like cabin with sleek fittings, ample leg room and adjustable sliding bucket seats for greater driving comfort. A factory fitted co-driver's seat also comes as OE with the vehicle.