Powertrain Refinements Delay Facelifted Tata Aria Launch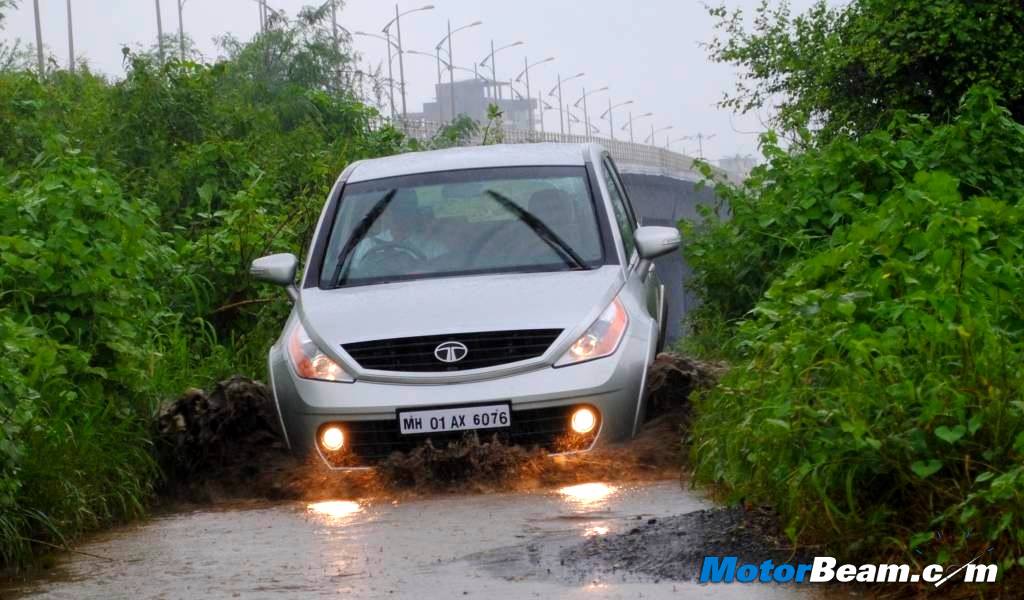 Tata Motors recently launched updates on almost all its product as part of HORIZONEXT. The company did not make any changes to the Vista and Manza as they were recently updated in the form of the D90 and Club Class. One product which really needs a refreshment is the Aria. Tata Motors has already showcased the updated Aria earlier this year, which features smoked headlights and tail lights. We recently updated you about the facelifted Aria being launched in October.
So what is delaying the launch of the Tata Aria facelift? Our sources inform us that the company is refining the powertrain of the crossover which is causing delay in the launch. If the update was merely cosmetic, the company could have launched it immediately. However Tata Motors is working on improving the gearbox while also increasing mileage of the Aria. The updated Aria will get new features but an automatic version will not be launched this year.
The updates to the upcoming Tata Aria facelift are similar to the ones seen on the Indica and Indigo recently. The company will improve the gearshifting mechanism for smoother shifts. The suspension will be re-tuned for a better ride quality. Expect Tata Motors to work aggressively on marketing the Aria, a product which has huge potential but has been let down by optimistic pricing. The company will also revise prices to make the Aria more appealing. The next generation model is already in the works and will be launched in 2015.