Premier Rio With 1.3-Litre Fiat Multijet Snapped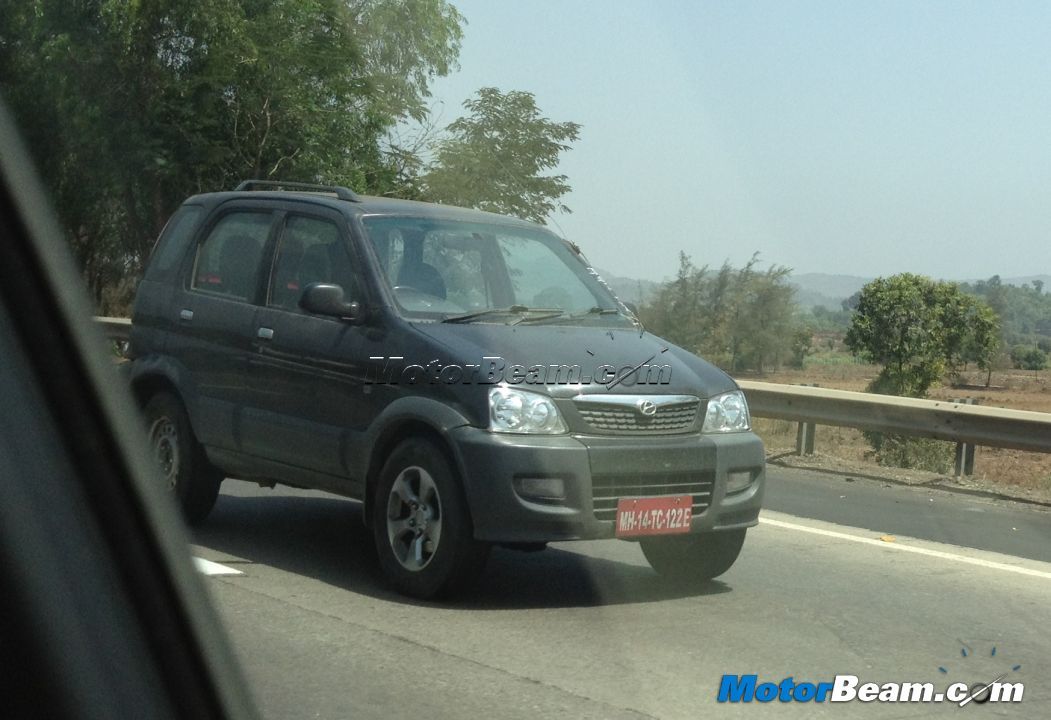 Just recently Fiat and Premier signed an agreement wherein the Italian car maker would supply the Pune-based automaker 28,000 units of the 1.3-litre Multijet diesel engine for the next three years. This engine will give the Rio a much needed boost as the 1.5-litre TUD5 Peugeot diesel engine is outdated and lacks performance. We recently spotted a few camouflaged Rio SUVs on the Mumbai-Pune expressway. The paint job was quite weird as some had silver tail gates with a black body, while others had a mix of red and white. The expressway is filled with Premier employees testing the Rio.
The Premier Rio which we snapped had the body of the pre-facelift model with the alloy wheels of the facelift model. The right rear tyre was a steel wheel (probably the spare wheel) and on seeing us take pictures, the driver slowed down and took a U-turn. Clearly Premier is testing the Fiat engined Rio day-in and day-out to ensure it is reliable and works wonders for the vehicle. With the 1.3-litre Multijet under its belly, the Rio can be sold in Metro cities, which accounts for a big market of SUVs sold in the country.
The Premier Rio Multijet diesel uses the 1.3-litre unit with variable geometry turbocharger. This will give the Premier Rio 87 BHP of power output and 200 Nm of torque output. The engine will be mated to a 5-speed manual gearbox. This BSIV compliant engine is very frugal and the Rio Multijet is expected to deliver 18 km/l. A premium of Rs. 45,000/- is what the Fiat engined Rio will command over the TUD5 version. With a launch scheduled for August, will the Rio Multijet arrive at the right time or will it get overshadowed by the Renault Duster?