Pulsar CS 400 Road Testing Commences With Heavy Camouflage
Bajaj Auto has been working on its next segment bike, the Pulsar CS 400. The bike's prototype was spied testing heavily camouflaged.
Bajaj, one of the leading motorcycle brands in India has never failed to come up with new category of products. They have ruled the market with the legendary Pulsar models for over a decade. Pulsar was launched back in 2001 and it was the youth's favourite motorcycle in India. Pulsar is the perfect value for money motorcycle when compared to similar class offerings. Bajaj offers a wide range of Pulsars, namely 135, 150, 180, 200 and 220.
Bajaj launched its first full-faired Pulsar RS 200 last year and it was a success. Bajaj had showcased two new variants of the Pulsar, namely the SS 400 and the CS 400 at the 2014 Auto Expo. The company is expected to launch the Pulsar CS 400 by the end of this year in a 200 or 400 variant. The prototype of the CS 400 was recently spied testing on road.CS stands for Cruiser Sports and it will be a powerful cruiser.
The Pulsar CS 400 has a lot in common with the Ducati Diavel in terms of styling. The bike has the street-fighter instincts like the younger sibling 200 NS. The company has not confirmed anything about the engine. It could either be a 200cc or a 400cc. Last year customers were expecting the SS 400 but the company launched RS 200 which is the 200cc variant of the big bike. There is possibility of a 200cc cruiser sports.
The Pulsar CS 400 was spied testing and it has an aggressive front-end and a single piece handlebar. It also sports a digital console with gear shift indicator and a white backlight. The CS 400 sports a monoshock like its younger siblings, the NS/RS/AS 200. The difference seen in this prototype from the one shown at the Auto Expo are the regular forks. The inverted forks showcased on the concept model are missing here in the spied prototype. ABS was also spotted.
Pulsar CS 400 Road Testing
– The Pulsar CS 400 doesn't have inverted forks but gets ABS
– The bike gets an aggressive front and Ducati Diavel type styling
– Featuring stepped saddle seats, the Pulsar CS 400 gets a fully digital console
– Launch of the Pulsar CS 400 will happen in the next couple of months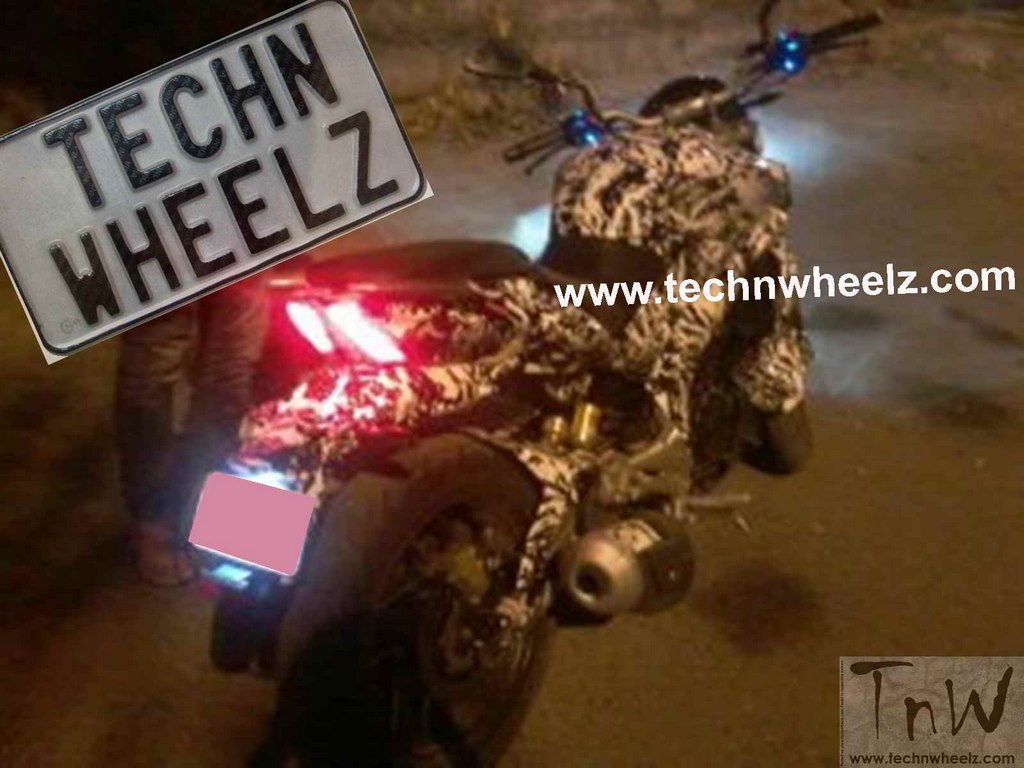 Images Source – Technwheelz.com