Pulsar RS 200 Alloy Wheel Cracks Due To Poor Quality
Alloy wheels cracking due to poor quality isn't a first and recently happened to a Pulsar RS 200 owner, resulting in injuries for both him and his pillion.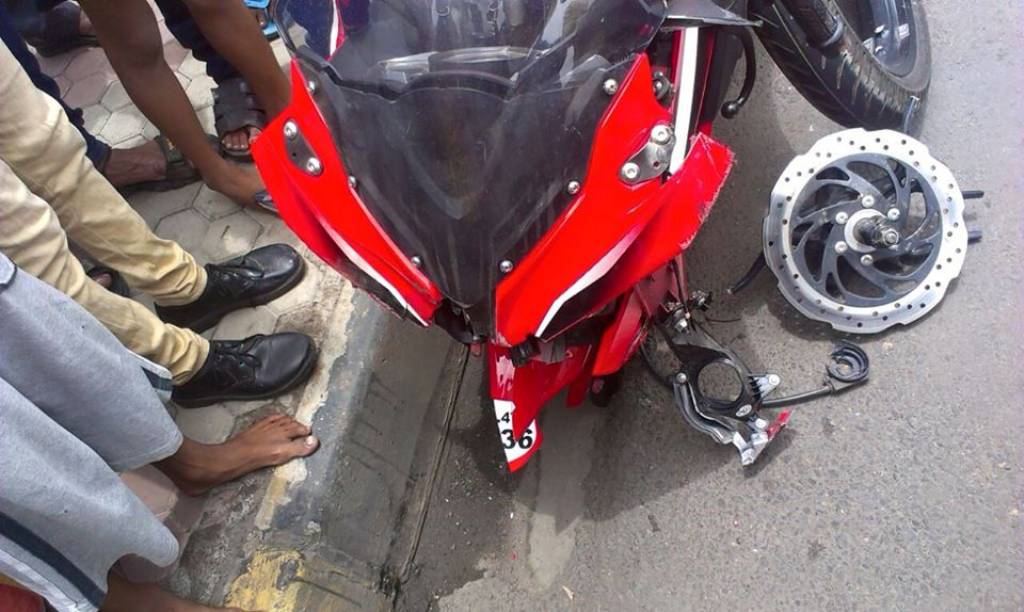 We all have heard about the KTM Duke 390's alloy wheel cracking issue and Bajaj went ahead and rectified the same on the new batches of the bike although it should have recalled and replaced the rims on old motorcycles as well. Now another such case has been reported but not on a KTM bike but the recently launched Pulsar RS 200. Borivali resident Mr. Mohsin Patel was riding his new bike, with his wife riding pillion. When he braked hard, the front rim cracked leading to an accident. Both he and his wife are injured and had to be admitted to the hospital. The bike is around two months old.
Alloy wheels are not meant to crack, instead, on impact, they take the hit by bending at most. This shows the poor quality of the wheels which are sourced from Chinese supplier Wanfeng. Quality control at Bajaj Auto isn't as strong as one would expect, with inferior parts like these going through and hitting production. Cracking of alloy wheels can be fatal and the rim needs to have higher tolerance considering the speeds the Pulsar RS 200 is capable off. Meanwhile Bajaj fans are siding with the company blaming the owner for not riding properly, some also state this could have been caused due to a crash.
On close inspection of the shared pictures, one will notice no damage to the tyre, headlight or the fairing and thus the cracking of the front wheel rim is a genuine issue here. Bajaj Auto proudly boasts of the company having the highest profitability on the Pulsar series while everyone is aware about how VFM bikes are from the Pune based company. Equating both, high profit plus extreme value for money only results in one thing, cheaper cost of production which can come via multiple reasons, inferior parts could be one of them.