Quadricycles Finally Get A Green Signal From The Government
Government has now approved the new segment of Quadricycles for commercial use within the city limits. A meeting was recently held by the government to amend the Central Motor Vehicles Rules to include the quadricycle category as an additional category vehicle to be manufactured and registered in India. The alphabet "Q" will be mandatory to be displayed on the quadricyles as an identification symbol. The development of this new category will now help Bajaj Auto introduce the RE60 quadricycle to the market, which was unveiled at the 2012 Delhi Auto Expo.
Quadricycles will be registered under commercial transport category for intra-city movement within the municipal limits only. These vehicles will be permitted to be driven by licensed drivers only. The Bajaj RE60 is powered by a 200cc, liquid-cooled, single-cylinder petrol engine, capable of 70 km/hr top speed and the manufacturer claims a fuel efficiency of 35 km/l. The RE60 is intended to be safer and more stable means of transport than three-wheelers and with the hard top and enclosed cabin, it is a weather proof alternative to the three-wheelers.
According to K.K.Kapila, Chairman, International Road Federation (IRF), quadricycles will increase fatalities in road accidents in India. He believes that the government's proposal to consider quadricycles category is full of danger, which can further deteriorate road safety and pollution in the country. As it is, India tops the world in fatalities in road accidents. Considering quadricycles in India is influenced by Europe and the European Transport Safety Council (body of safety regulations in Europe) themselves, believe that fatality risk in a quadricycle is 10 to 14 times higher than that in cars.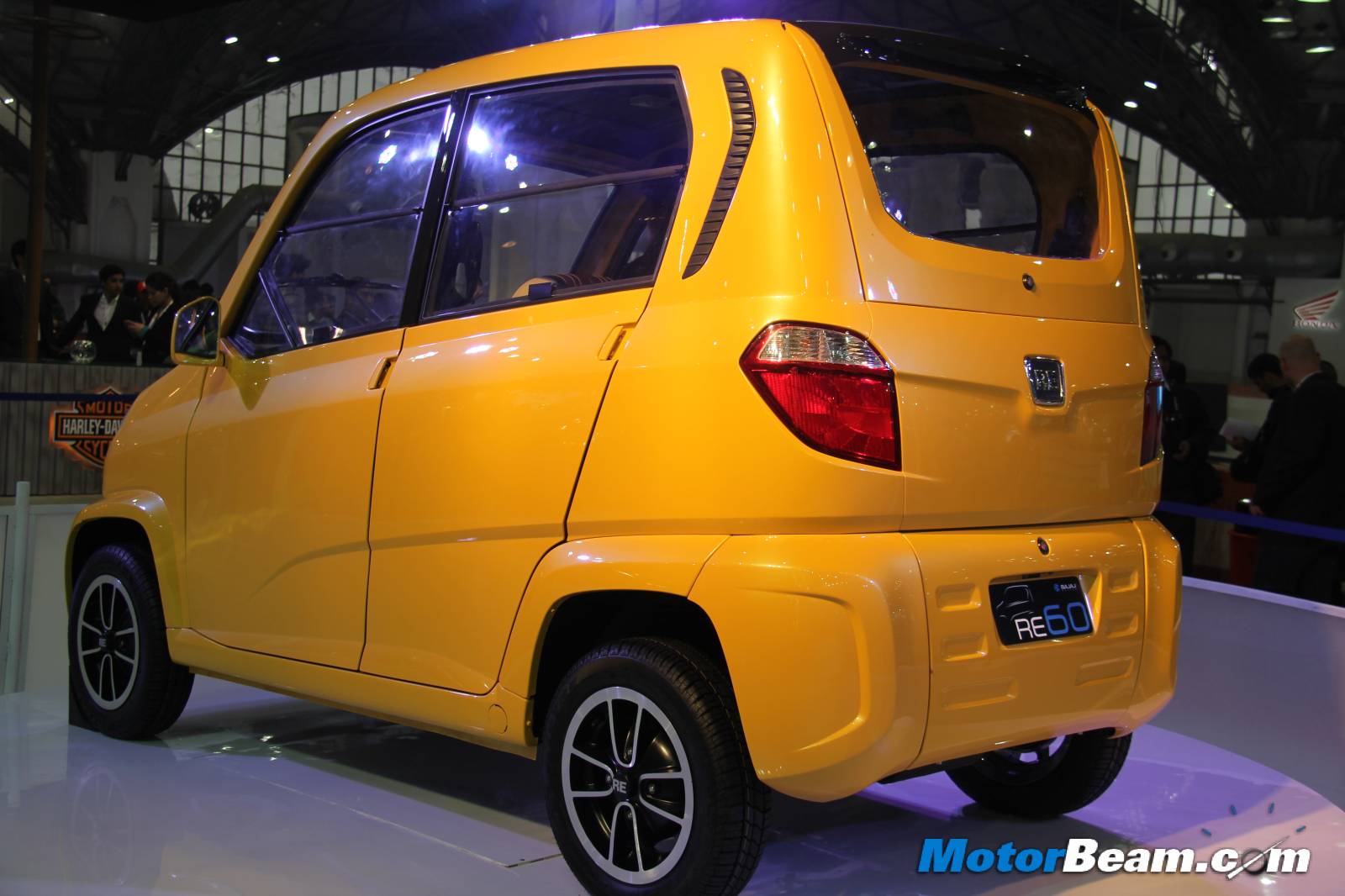 Source – Economic Times