Range Rover Hybrids Following The Silk Trail Through Kyrgyzstan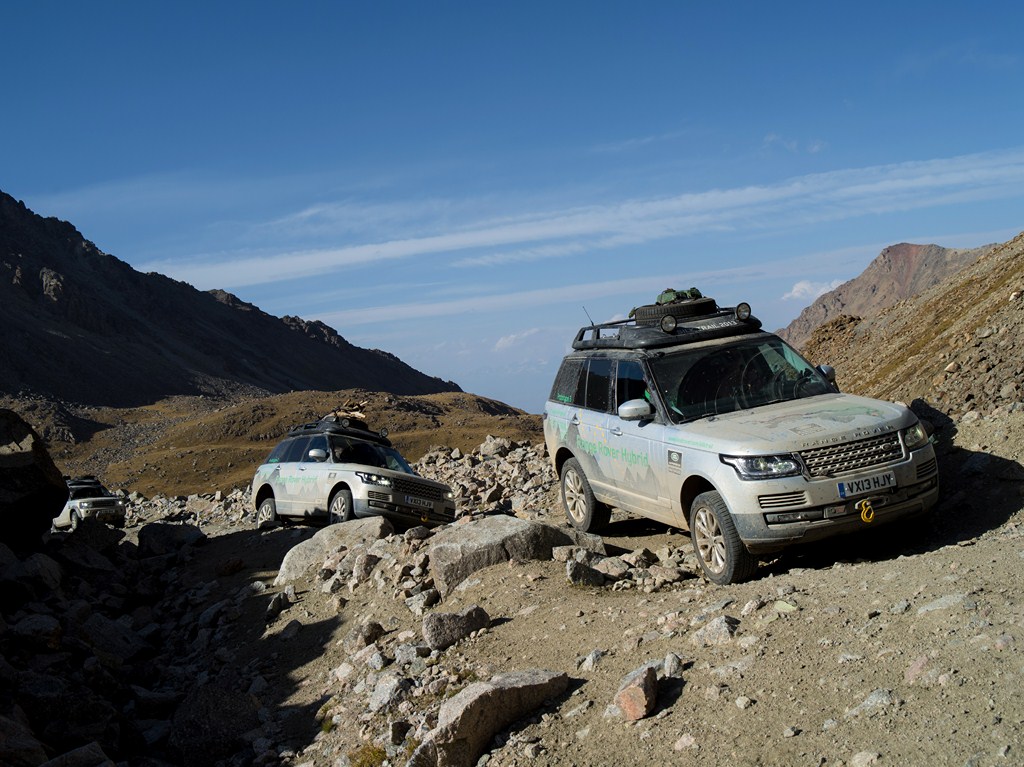 The Land Rover Silk Trail 2013 expedition is a 17,090 kms long endurance route to test the recently unveiled Range Rover Hybrid. The expedition started from August 22nd in Solihull, UK (home of Land Rover) and will continue for more than seven weeks through Europe, Russia and Asia to Mumbai, India on October 15th. At present, the Silk Trail 2013 expedition has progressed from the desserts of Uzbekistan to the mountains of Kyrgyzstan. The drive consists of three Range Rover Hybrid prototypes that intend to demonstrate their all-terrain capabilities across the globe.
The Range Rover Hybrids are driven to 13,035 feet above sea level until now in preparation for even greater heights when the team members will be crossing the Himalayas. The Silk Trail expedition has covered 10,190 kms until now from Solihull without any breakdowns apart from tyre punctures. Approximately 6900 kms are left to reach Mumbai, India, which is the home of Land Rover's parent company, Tata Motors. The Silk Trail is a historical network of interlinking trade routes which connect East, South and Western Asia with the Mediterranean and European world.
The Silk Trail endurance expedition has thrown the toughest terrains to the Range Rover Hybrids that include hot desserts, narrow and rutted mud tracks in darkness, heavy rains, steeply inclined roads and high altitudes. Descending from the heights towards the Kyrgyzstan capital, Bishkek, the Range Rover Hybrids demonstrated their USP. The vehicles glided downhill in near-silence, solely on electric motors while braking for bends was enough to regenerate the battery's charge. The Silk Trail 2013 expedition will now move east from Bishkek before crossing the border into China.