Mahindra GenZe STS Is A Practical Electric Scooter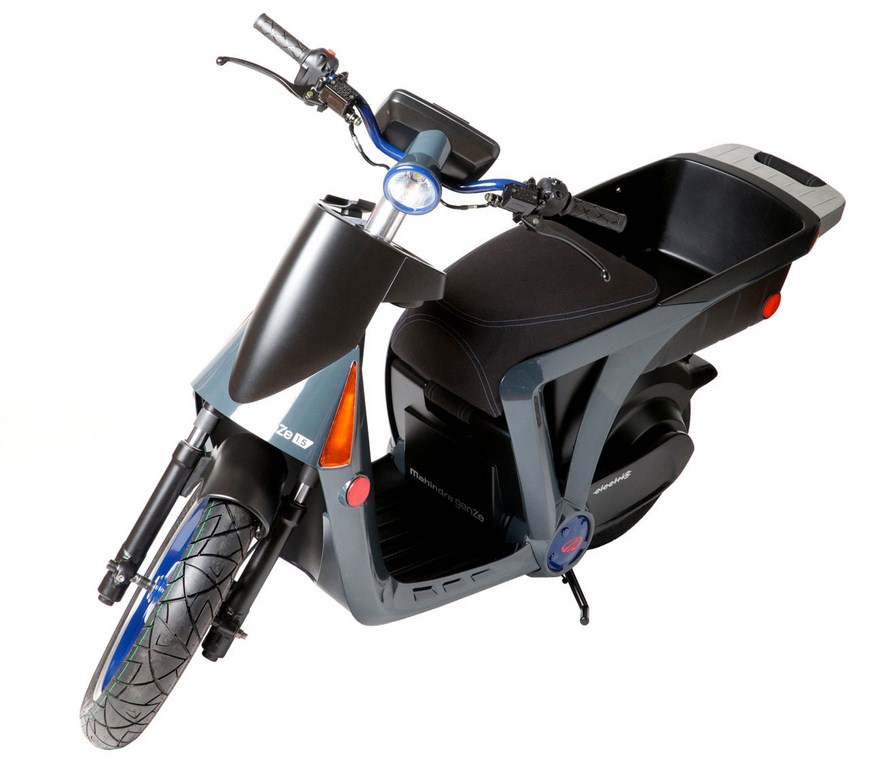 Revealed at the Santa Monica Altcar Expo, GenZe STS is a line-up of electric scooters made by Mahindra. STS stands for Single Track Shuttle, which means that the manufacturer is focusing on practical mobility from one place to another for a single person. It is designed in a way for saving space and at the same time for added convenience. The GenZe is not a looker and instead it has very basic styling elements to reflect a simple and serious nature. You can notice the slim handle bar with small LED headlight and a neat front panel. There is a single seat behind which gets a big bucket like storage space.
Instead of a full fledged instrument cluster with traditional gauges, Mahindra has provided a big 7-inch touch screen panel that shows all the information related to the GenZe STS scooter. Apart from that, you can connect your smartphone with the system and it will sync your music playlist and also gives access to GPS for navigation. Under the seat, the GenZe provides a watertight space to keep your phone or tablet with a charging facility via USB. It has a total range of 50 kms with a top speed of 50 km/hr. REVA could have helped the company in development of this electric 2-wheeler.
The battery of the Mahindra GenZe STS weighs around 9 kgs and is removable so that one can bring it home with them for charge. Although, Mahindra is an Indian manufacturer, the GenZe STS will be built in the US and the new range of scooters will be sold directly to consumers in California, Florida, Oregon and Virginia. The new range of electric scooters from Mahindra is yet to be named and is expected to hit the targeted markets in the spring of 2014. The Mahindra GenZe STS will be launched with an estimated price tag of around $3,000 (Rs. 1.80 lakhs). We can expect Mahindra to launch such scooters in India in the distant future.