RC 200, RC 390 Are Coming Soon Says KTM India Website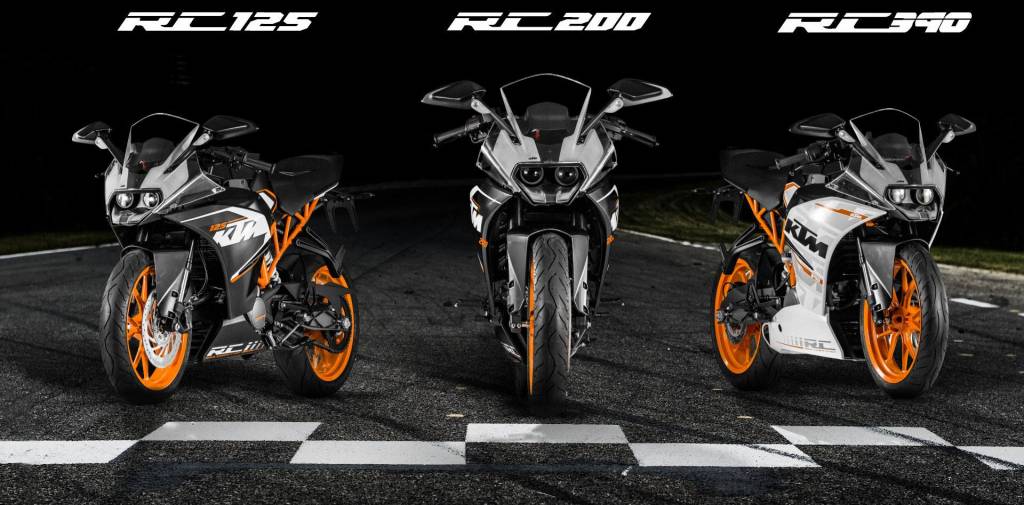 The boom for fully faired bikes is set to reach its saturation in 2014 with bikes all set to hit the streets. A confirmed handful of performance oriented fully faired bikes will be rolling out from the showrooms; the list includes the Honda CBR300R, KTM RC 390, KTM RC 200, Bajaj Pulsar 375 and Bajaj Pulsar 200. These launches clearly project that performance is the topmost agenda for the younger population. No doubt that heavy bets are being placed especially on this segment with sales expected to rise exponentially in the forthcoming years. KTM has already penetrated into the market with the Duke 200 and 390 occupying the hearts of the sub-continent population.
The company plans to launch the RC series in India soon and it looks like KTM is picking up pace. The KTM India website updated their portfolio. RC 390 and RC 200's status was changed from 'Not available in India' to 'Coming soon to India'.
The RC series retains the engine, gearbox, chassis, brakes and suspension from the naked versions but a few aspects such as fairings, seating position, LED daytime running lamps and chain were redesigned to meet the sporty segment. The ground clearance has been increased by a margin of half an inch while the wheelbase is reduced by one. The additional fairing will approximately increase the weight of the bike by 12.5 kgs and a price of Rs. 40,000/-.
The RC series has got stunning head and tail lamps. The Duke's certainly earned a bad name when it came to touring because of its city centric design. The RC's aerodynamics is well improved especially with the impressive wind shield. It is well designed with the angle being steeper and air flowing above the rider's head. Hence one can expect better performance from the RC series when compared to the Duke.
The KTM RC 390 would be competing with the Kawasaki Ninja 300, Honda CBR300R and Bajaj Pulsar 375 while the RC 200 would be giving stiff competition to the Honda CBR250R and fully faired Bajaj Pulsar 200. The RC 390 and RC 200 are expected to be launched in the first/second quarter with a price tag of Rs. 2.5 Lakhs and Rs 1.8 lakhs respectively. Let the fully faired war begin.
[flickr size="center" float="medium"]http://www.flickr.com/photos/motorbeam/10693365445/[/flickr]
[flickr size="center" float="medium"]http://www.flickr.com/photos/motorbeam/10693597673/[/flickr]
[flickr size="center" float="medium"]http://www.flickr.com/photos/motorbeam/10693402404/[/flickr]
[flickr size="center" float="medium"]http://www.flickr.com/photos/motorbeam/10693405044/[/flickr]
[flickr size="center" float="medium"]http://www.flickr.com/photos/motorbeam/10693413396/[/flickr]
[flickr size="center" float="medium"]http://www.flickr.com/photos/motorbeam/10693402174/[/flickr]
[flickr size="center" float="medium"]http://www.flickr.com/photos/motorbeam/10693415286/[/flickr]