RE Classic 350 Gets 16 Silencer Options
RE Classic 350 gets 16 silencer options with Make Your Own customisation program.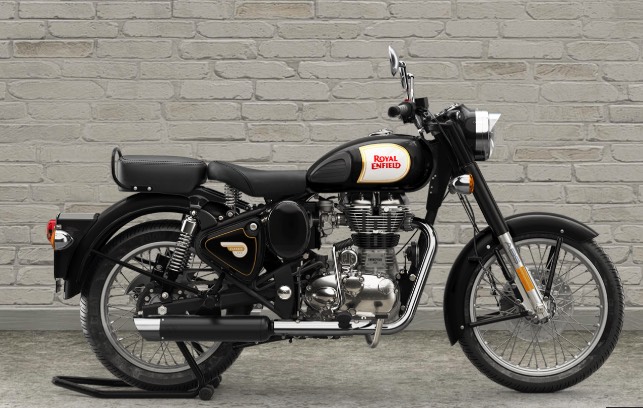 Royal Enfield has recently announced their Make Your Own customisation program. Prospective buyers can book their Classic 350 with optional accessories that will come factory fitted. These accessories will get 2 year warranty by the Indian bike maker.
There are multiple customisation options under the categories of bodywork, controls, electrical, engine, luggage, protection, seats, security & maintenance and wheels.
Under the engine category, Royal Enfield is offering a wide variety of 16 different silencer options. These official silencer assembly accessories comply with the sound and emission norms of the government.
The range of silencers starts from Rs. 3300/- and goes up to Rs. 3600/-. They are much lighter than the stock units as these are made of stainless steel.
Currently, Royal Enfield is only offering these accessories with the Classic 350. Soon the Make Your Own program will cover other bikes from the portfolio. These customisation options are available in select cities across 141 dealerships.
RE Classic 350 Silencer
– Silencer Assembly, Silver, Peashooter End Cap, Silver – Rs. 3600/-
– Silencer Assembly, Silver, Peashooter End Cap, Black – Rs. 3300/-
– Silencer Assembly, Silver, Slash Cut End Cap, Silver – Rs. 3300/-
– Silencer Assembly, Silver, Slash Cut End Cap, Black – Rs. 3450/-
– Silencer Assembly, Silver, Straight Cut End Cap, Silver – Rs. 3450/-
– Silencer Assembly, Silver, Straight Cut End Cap, Black – Rs. 3450/-
– Silencer Assembly, Silver, Tapered End Cap, Silver – Rs. 3450/-
– Silencer Assembly, Silver, Tapered End Cap, Black – Rs. 3600/-
– Silencer Assembly, Black, Peashooter End Cap, Silver – Rs. 3600/-
– Silencer Assembly, Black, Peashooter End Cap, Black – Rs. 3300/-
– Silencer Assembly, Black, Slash Cut End Cap, Silver – Rs. 3300/-
– Silencer Assembly, Black, Slash Cut End Cap, Black – Rs. 3450/-
– Silencer Assembly, Black, Straight Cut End Cap, Silver – Rs. 3450/-
– Silencer Assembly, Black, Straight Cut End Cap, Black – Rs. 3450/-
– Silencer Assembly, Black, Tapered End Cap, Silver – Rs. 3450/-