Renault India Starts Duster Exports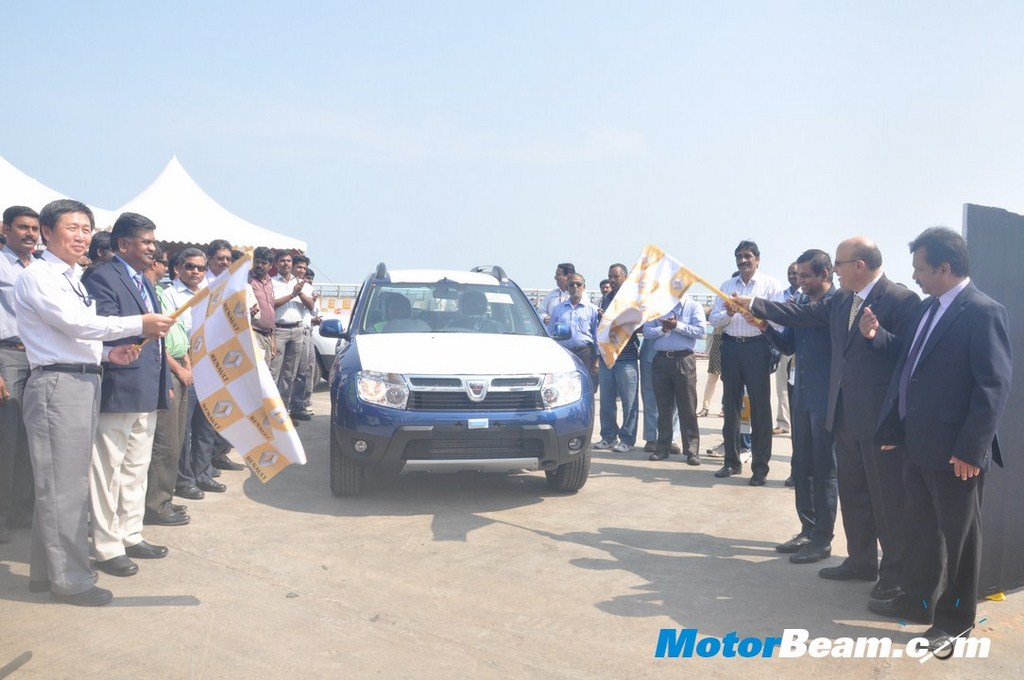 Renault India has started exporting its compact SUV, Duster to the UK and Ireland. The export activity commenced with the shipment of the first batch of the Duster (with Dacia badges) from the Ennore port in Chennai. Renault India has made its first foray into right hand drive markets worldwide with the export of its first consignment of 350 Dusters to the United Kingdom and Ireland. Renault's manufacturing facility at Oragadam, near Chennai is the only facility to produce the right-hand drive Duster, which will be sold in the domestic market as well as exported from here.
The Renault Duster was launched in the Indian market in July 2012 and has created a good presence domestically, with around 19,000 units of the Duster being sold in India from July to November 2012. The Duster exported to the United Kingdom and Ireland will be available in both the 4×2 and 4×4 variants, while the India spec model will offer only a 4×2 variant. According to Marc NASSIF – MD, Renault India, they will continue to focus on meeting domestic demand in India, while also exploring new opportunities in exports and in making India the global hub for right-hand drive vehicles.
Renault India is a fully owned subsidiary of Renault S.A.S, France. Renault India was established in 2005 and in May 2011 introduced the Renault brand and its first product – Renault Fluence to customers in India.  Renault currently has five models in the Indian market – Fluence, Koleos, Pulse, Duster and Scala. Renault cars are manufactured in the plant located on the outskirts of Chennai in Oragadam with a capacity of 4,00,000 units per annum. The company has 75 dealerships across the country with plans to increase to around 100 dealerships by the end of the year.