2013 Honda Civic Launched At LA Auto Show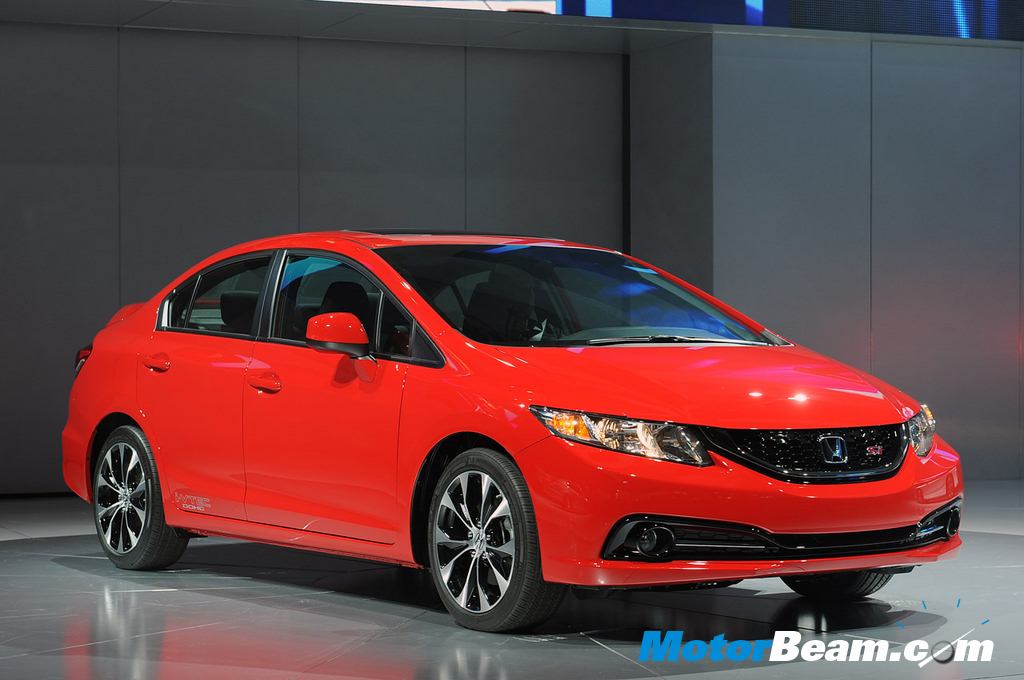 Honda has launched the 2013 version of the Civic in North America at the LA Auto Show. The 2012 model was criticized for not meeting expectations in the American market. So Honda apologized and released this new and much improved model. While the coupe version remains unchanged, the sedan version's exterior gets lots of cosmetic changes making the car look much more aggressive and sporty. The steering has a quicker ratio, front suspension has been stiffened and the anti roll bars have been thickened to improve handling and make the drive as sporty as the styling.
With many improvements in the 2013 Honda Civic's structure and sound-proofing, the NVH levels (noise, vibration and harshness) have been much improved. The interior has been made plusher by adding lot of soft touch materials for the dash, side panels and roof. Also option for an all-black interior has also been added in fabric or leather. The facelifted Honda Civic gets a host of new features which include voice recognition for the GPS system that itself has been upgraded, multi-view reverse camera, Bluetooth, Pandora, USB/iPod connectivity as well as color iMID display.
The 2013 Honda Civic has been made safer with lots of upgrades to the structure of the car as well as many features like ABS, stability and traction control, tyre pressure monitor plus Forward Collision Warning and Lane Departure Warning systems. The Civic also get side airbags in the front in addition to conventional airbags. The engine options available are the 1.8-litre i-VTEC, 140 BHP engine (petrol), 1.8-litre 110 BHP CNG engine and a 2.4-litre i-VTEC, 201 BHP unit for the Si sedan and Coupe versions. A hybrid is available with a 1.5-litre petrol engine with electric assistance.
Even though all these changes have led to increase in price by about Rs. 9000/-, the Honda Civic has become a much better car and addresses issues of quality and styling. With many features coming as standard, it seems to be worth the price hike. We are not sure if this new Civic will be launched in India, but with a new diesel engine in development, we may get this car with the new diesel by 2015, which is still quite some time away.