Renault Kwid AMT Launch On 7th November
The Renault Kwid AMT will be launched by the French carmaker on 7th November in India. The AMT version was announced at the Auto Expo 2016.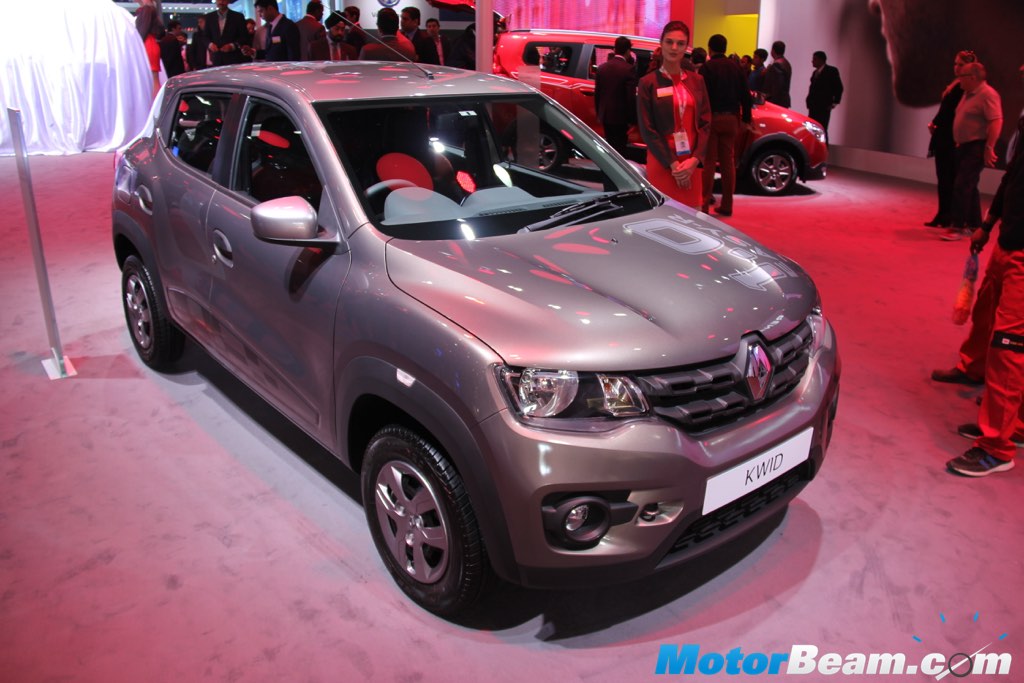 The Renault Kwid AMT was first shown at the Auto Expo earlier this year that gets a 5-speed Easy-R gearshift. This transmission is also seen in the Duster SUV but what's striking about its use in the Kwid is that instead of the usual gear lever, customers will get a knob on the centre console that will let them switch among three modes: Neutral, Drive and Reverse. In addition to that, there's also a crawl function that will move the car at a very slow speed without any throttle input.
The automatic variant of the Kwid will be only offered with the 1.0-litre engine that produces 68 HP and 91 Nm of torque. With the 5-speed manual, the Kwid 1.0 delivers a fuel economy of 23.01 km/l and we don't expect any major changes with the AMT transmission.
Moving on, the Kwid AMT will likely be limited to the range-topping RXT and RXT(O) variants (since they are the only two trims that get the 1.0-litre engine). This means, the car will get features like Bluetooth connectivity, 7-inch touch-screen infotainment system, navigation, front power windows and remote central locking. The Auto Expo showcase model also had dual airbags and ABS.
The Kwid AMT will primarily go up against the Alto K10 AMT. With the latter's prices starting at Rs. 4.21 lakhs, Renault will try to price the Kwid AMT in the same region or even below it. The Kwid makes up for 75 percent of Renault's sales in India and the main reason for that is its pricing so the French automaker will have to ensure that it doesn't mess up in that avenue.
The Kwid has been so successful for the Indian market that Renault's Indian subsidiary has taken the 7th position in the global market in terms of volumes. The entry-level hatchback has really pushed the sales off the chart for Renault India. Their strategy of gradually introducing new variants has worked well.
Renault Kwid AMT Launch
– AMT gearbox to be offered with the 1.0-litre engine
– Expect competitive pricing from Renault India
– Will go up against the AMT variant of Alto K10