Renault Kwid Recalled For Faulty Steering Rack
Renault Kwid recalled for a faulty steering rack issue, only 800cc variant seems affected.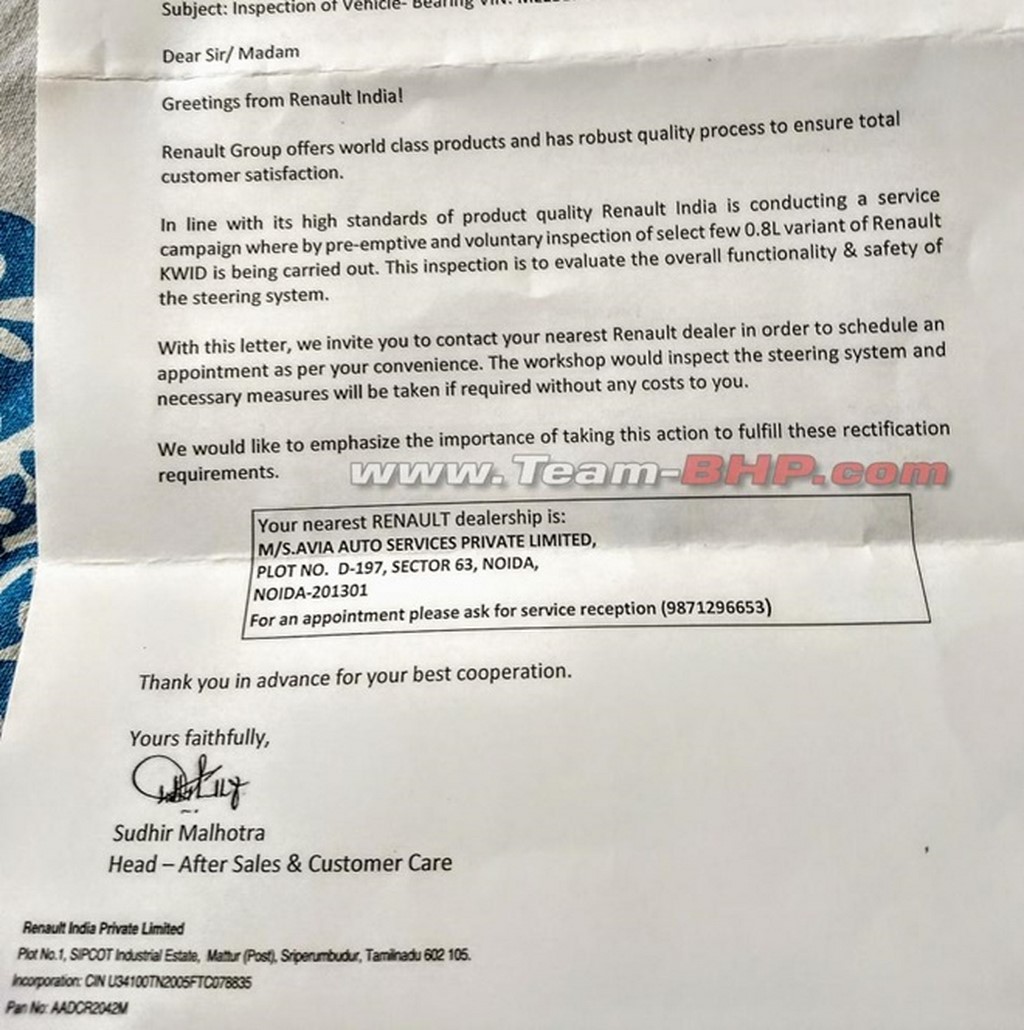 Renault has voluntarily recalled the 800cc Kwid for a faulty steering rack issue. Though the company is yet to officially give a statement as to how many vehicles are affected, an official letter of the recall posted on Team-BHP confirms the same. That said since the carmaker is yet to officially announce the recall, it could be inaccurate to guess as to what could be the appropriate reason for the recall.
The French automaker is in the process of informing its customers and is sending out letters informing about the recall. The letter requests the customers of the 800cc Kwid to get their vehicle's steering system inspected at a nearest Renault workshop. In case, the car's steering rack is found to be defective, the repairs will be carried out by the workshop free of charge.
While the Renault Kwid hatchback is also available with a 1.0-litre engine option, there is still no word from the company on the recall of the 1.0-litre Kwid. So in case, you own an 800cc Kwid, we recommend you take the car to your local Renault service centre and check for any possible defects.
Renault Kwid Recalled
– 800cc Kwid recalled in India for a possible issue in the steering rack
– Number of vehicles affected unknown yet
– Company to do the inspection and any other necessary measures (if required) free of cost
Source – Team-BHP.com